10 Yummy Lunches You Can Enjoy! – A Reader-Contributed Photo Series
Welcome to the first post in the reader-contributed "What's For Lunch?" photo series!
Last week, I invited you to share your lunch photos along with a snippet on the dish. The best submission wins a food-tasting session with me.
Many thanks to all of you who participated. A very good mix of submissions came in covering many different cuisines and countries, including Czech Republic, Indonesia and India!
So for now, let's have lunch!
---
1. Submitted by Shankar Subramanian: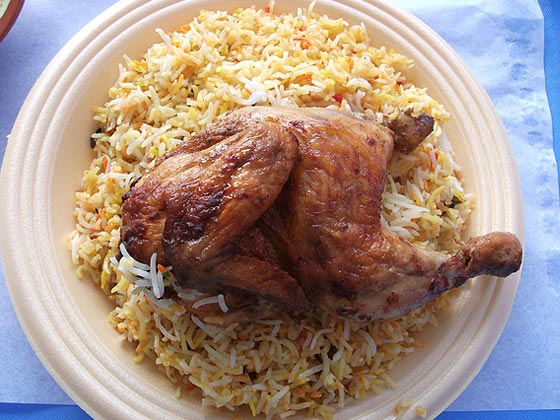 Chicken Biryani
Bon Food (mid-way between Abu Dhabi and Dubai, UAE)
AED15 (approximately S$6)
The chicken pieces/ chunks are usually buried under the rice: I thought this method of keeping a whole chicken on top of the rice was a bit unusual. That's probably the Arab influence: lot of Arabs call at the restaurant, which is also under Arab management.
---
2. Submitted by Yeo Huiling: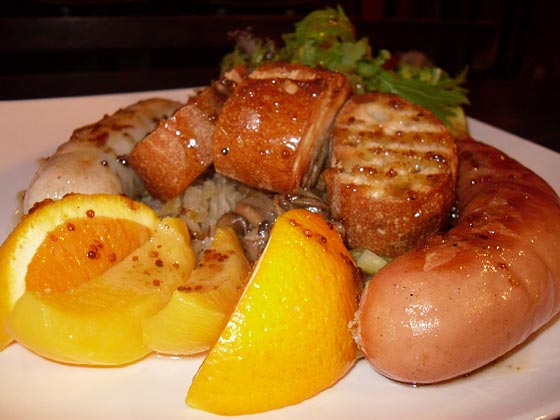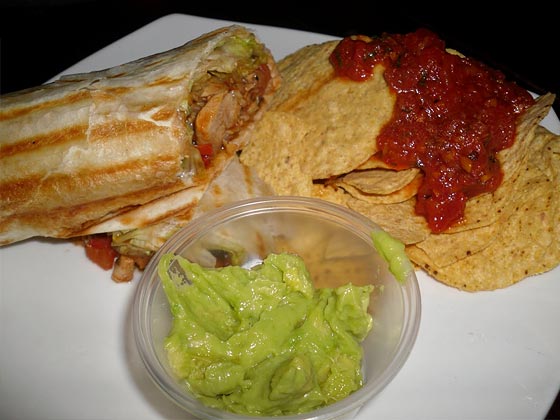 Bockwurst Sausage Platter, BBQ wrap chicken and Buffalo wings
CA*California The Ranch Home (Dempsey Hill)
S$40++ for 2




Review
Very tasty and I like the herbed mushrooms
---
3. Submitted by Sheida Kamarudin:
Swedish meatballs
Fika (Arab Street)
Great! Now we have another option besides IKEA for Swedish meatballs.
---
4. Submitted by Ng Huijunn: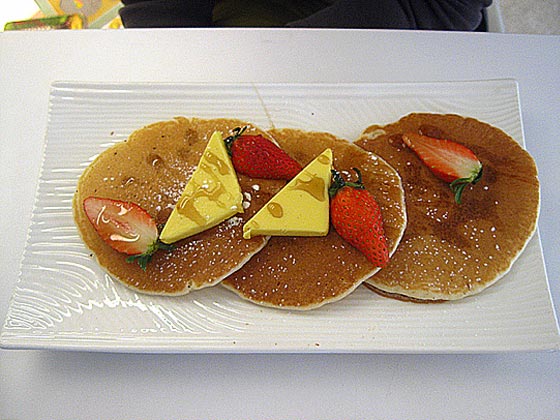 Pancakes with fresh strawberries, maple syrup and butter
Restaurant: The Tanglin Tree (56 Tanglin Road)
S$9++
Rating:





No doubt the prettiest pancakes ever!
---
5. Submitted by Crystal: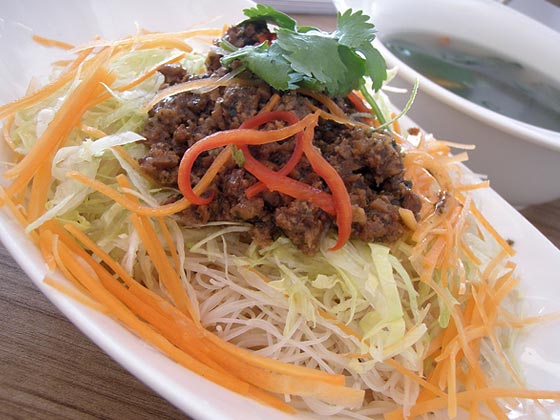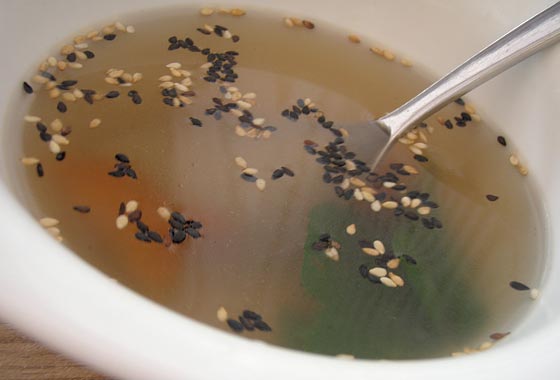 Brown Rice Vermicelli with Minced Oats Fresh Lettuce (S$6.9+) and Wolfberry Soup (S$3.9+)
Naive (99 East Coast Road, opposite Katong Mall)




Crystal's review
Now, who says vegetarian food is boring?
The dining experience here is far from dull – food here is colourful, imaginative and beautifully presented with flavour and texture.
---
6. Submitted by Shankar Subramanian: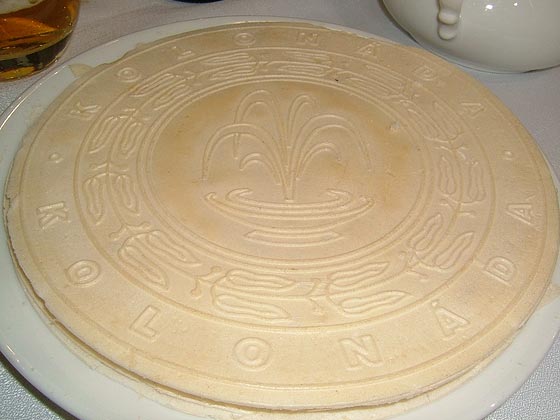 Traditional cream wafer biscuit
Czech Republic
It's invariably disk shaped, and comes in packs of six. This is vanilla flavour, given to me in Germany by one of our Czech suppliers. Later during the Dubai Shopping Festival I found the same product (different brand) in apart from vanilla, also other flavours like green apple and chocolate. The cream is basically between the two wafer thin disks.
---
7. Submitted by Martyn Hunter: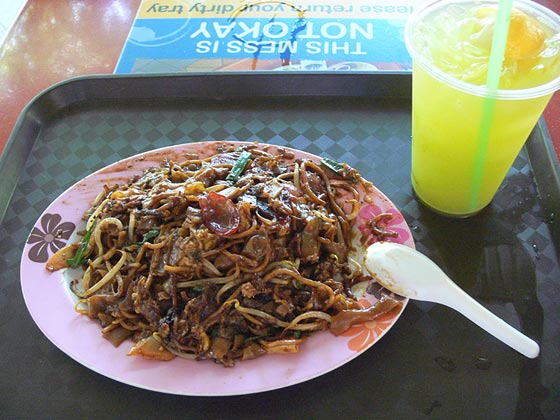 Fried Kway Teow
Stall 17-18 Zion Road Food Centre (70 Zion Road)
S$3-5
Rating:





My first meal whenever I arrive in Singapore!
---
8. Submitted by Chen Yaoming: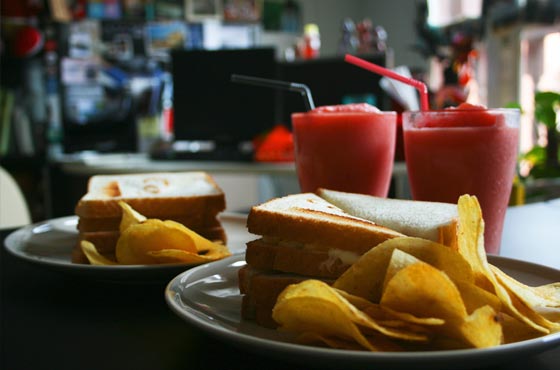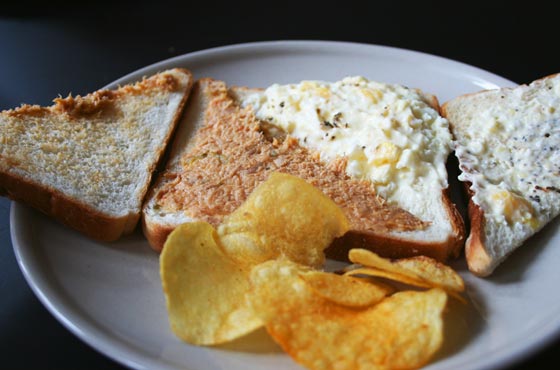 MayoEgg & Spicy Tuna Sandwich Meal with Watermelon Smoothie
"Chup Café" (Temple Street)
S$10 worth of ingredients makes many sets




("
Still needs improvement ><
" he says)
Yaoming's review
Chup's handmade sandwiches! Look at the yummy ingredients of mayonnaise, egg and spicy tuna. Is it just me or does anyone else wanna grab a bite? The watermelon smoothies are just perfect for the scorching weather lately, too!
Mad props for the beautiful photo composition!
---
9. Submitted by Nicholas M Ong: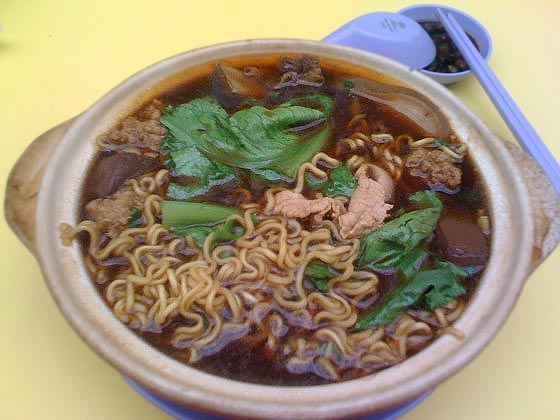 Bak Kut Mee (pork rib noodles)
Nagoya Hill (Batam, Indonesia)
S$2-3
Nicholas' review
There wasn't much pork ribs in the dish to speak of really. In fact, it was more like 'Zhu Zhar Mian' (pig's spare parts noodles). What I did like was the congealed pig's blood (aka red or blood tofu) that we hardly get in Singapore anymore for 'hygenie' reasons.
---
10. Submitted by Wendy Lee: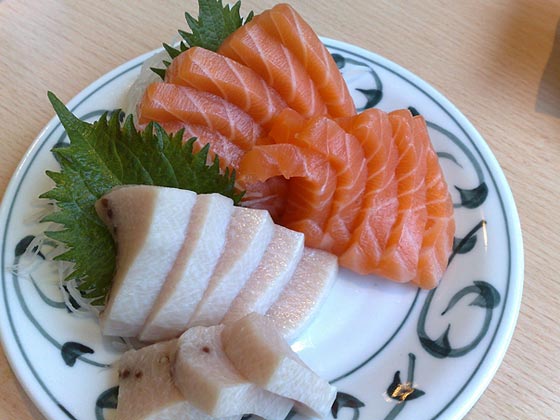 Sashimi
Fish Mart Sakuraya at (The Village)
S$45 each





Wendy's review
If you want to order sashimi here, first you can do your marketing at the "Fish Mart". Choose whatever fish/ seafood (nicely sealed, with clearly labelled price tag) you want from the chilled case and pass them to the chef and he will slice the fish and serve to you what you had ordered in a nice presented plate of sashimi. The sashimi here are very fresh.
Winners
Winner: Shankar Subramanian
Runner-up: Chen Yaoming
As Shankar is based outside of Singapore, the runner-up automatically wins the food-tasting session. But no worries, we'll find something for winners based overseas, too!
What's For Lunch? Round 2 NOW OPEN
If you missed it this time, you can still send in your What's For Lunch? photos for the next round. There are two ways to submit:
Email to editor@sparklette.net.
Join the Sparklette Facebook Page and post your photos directly on the wall. This way, your delicious photos appear immediately!
Please include in your submissions a photo (minimum 600px width) and some details of the dish (name of the dish, restaurant, price, your own rating, blog review if available) like what you see above. You may send in as many lunches as you like. In fact, the more the better! Worldwide submissions are welcome.
Have fun!
Want more munchies?
Update: Part 2 with 10 more yummy lunches is up!