Announcing a very special delivery…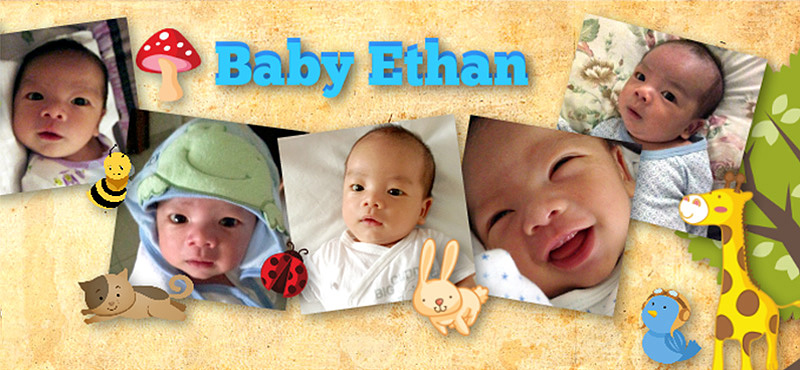 After nine months of construction, my little project is complete. It's now officially been over a month since Baby Ethan was born so I figured it's about time that I get to blog about him.
My pregnancy went relatively smoothly. At 40 weeks, the little guy still wasn't showing signs of coming out. As my expected date of delivery (EDD) came and went, we were scheduled for an induction and really wished it wouldn't have to come to that. So obviously, hubby and I scoured the Internet for safe remedies. I tried raspberry leaf tea, evening primrose oil, all of which probably helped, but it was a really long evening walk and climbing down the stairs that did the trick. That very night, I felt strong contractions and was admitted into the hospital. It was well over 30 hours before I had to do the actual pushing. Thankfully, Baby Ethan came out in 30 minutes. What an amazing experience to finally meet the little being that has been living inside of you for the past 9 months! In a way, he is unfamiliar yet familiar at the same time.
Meet Baby Ethan!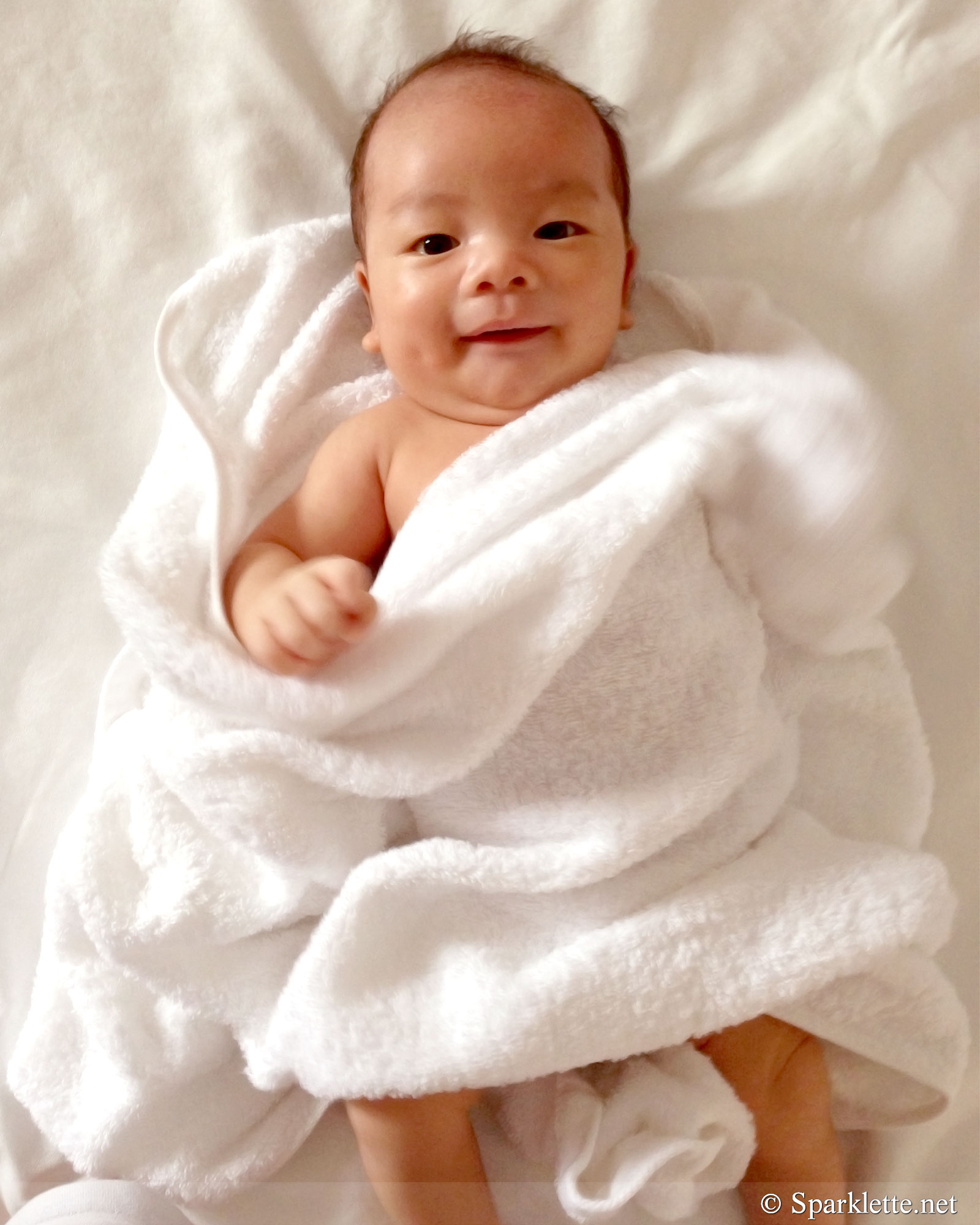 Taking care of a newborn is a challenge for new parents, but oh, such a rewarding experience. Some people say that when you don't have children, you can't imagine your life with them. And when you have kids, you can't imagine life without them. How true that is!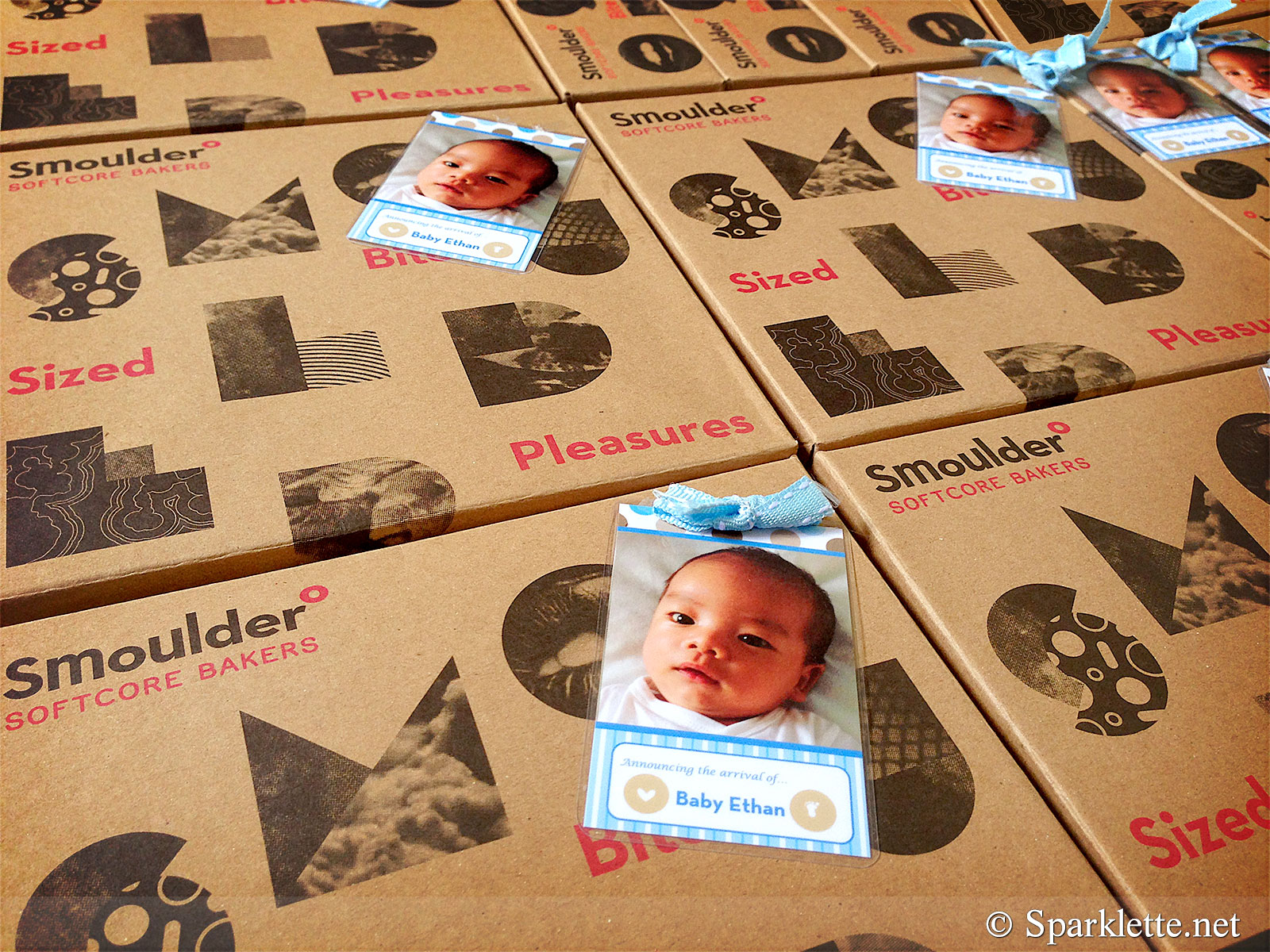 Baby Beginnings packages from Smoulder
We're still learning the ropes of taking care of a baby, getting to know our little man, and enjoying his cute little ways (they only stay this small for so long!). I'm happy to have a supportive family, and an adorable baby boy whom I love a bit more each day as I begin this new phase in life as a mommy.
I am launching a new Kids & Babies section here to showcase some of the items and toys that we have been actively purchasing for Baby Ethan, being the excited parents we are. Feel free to share your parenting tips and useful buys too!
Thanks for sticking with us readers!