Smoulder's Baby's Full Month Cakes – Move over, butter cakes. Lava cakes are in
A baby's full month is considered a milestone and definitely a joyous event worth celebrating. For my baby Ethan's one-month celebration, Smoulder's lava cakes provided a touch of uniqueness over the traditional butter cakes.
Plus, if you've been reading this blog long enough, you'll know that my all-time favourite dessert is none other than the chocolate lava cake! Having these mark my boy's first month of life is just plain awesome. Mama like!
Smoulder does its bite-sized lava cakes in an assortment of flavours. If you think lava cakes only come in the default chocolate flavour, Smoulder's plethora of creative flavours, with variants like white chocolate matcha (green tea) and milk chocolate rum & raisin, will dazzle you.
Did we mention they are delicious too? Everyone that tried the cakes only had rave reviews about them!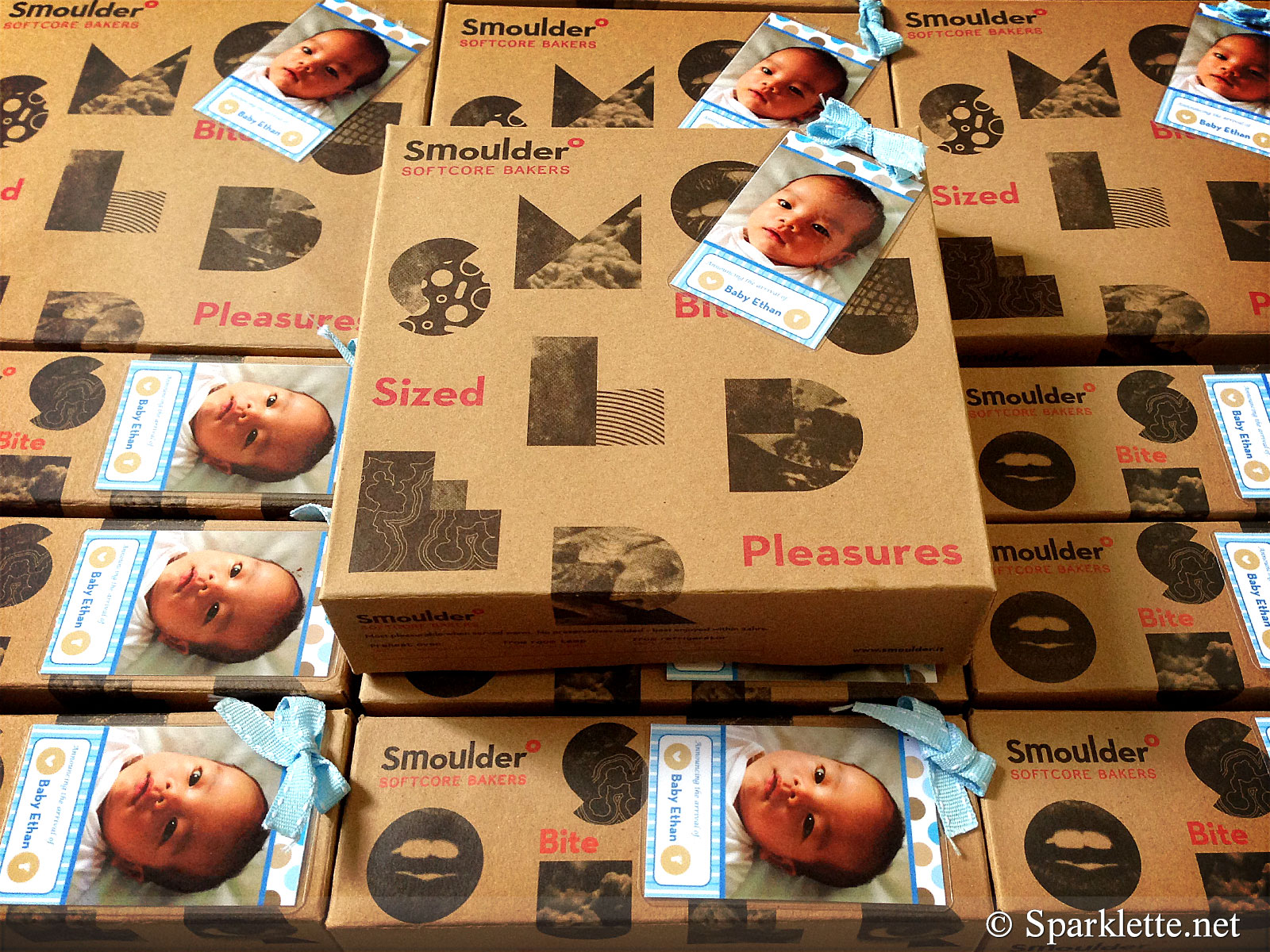 The lava cake specialist's Baby Beginnings packages are available in boxes of 3s and 9s. So you get to decide who gets the big boxes, and who gets the small ones (hehe).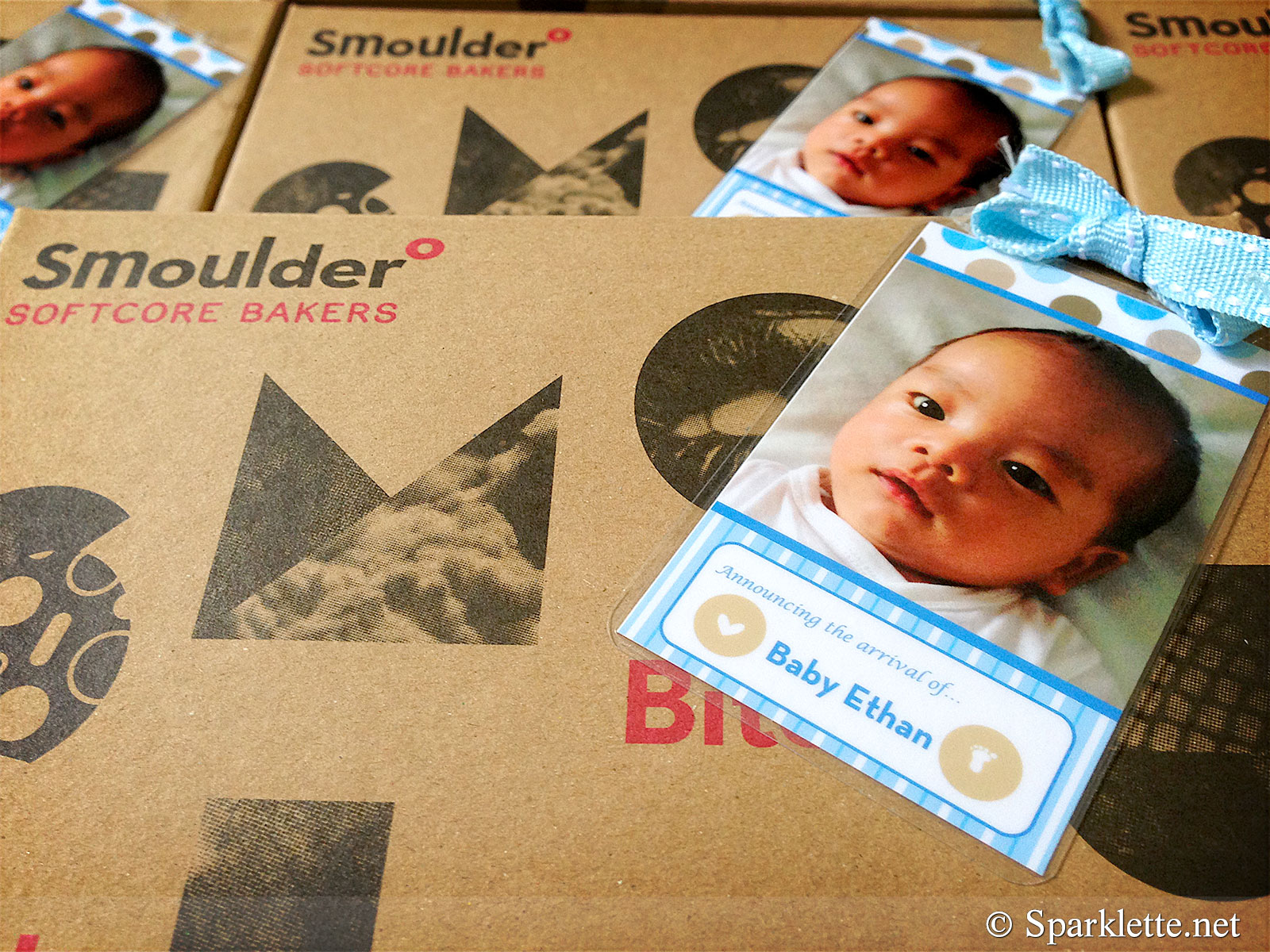 And if you send them your baby's photo, name and date of party etc, the team will print these out nicely on cards affixed to every box, complete with a small pink or blue bow. The cards are laminated too, and can be kept in the wallet as a keepsake (because throwing a baby photo into the trash is kinda mean).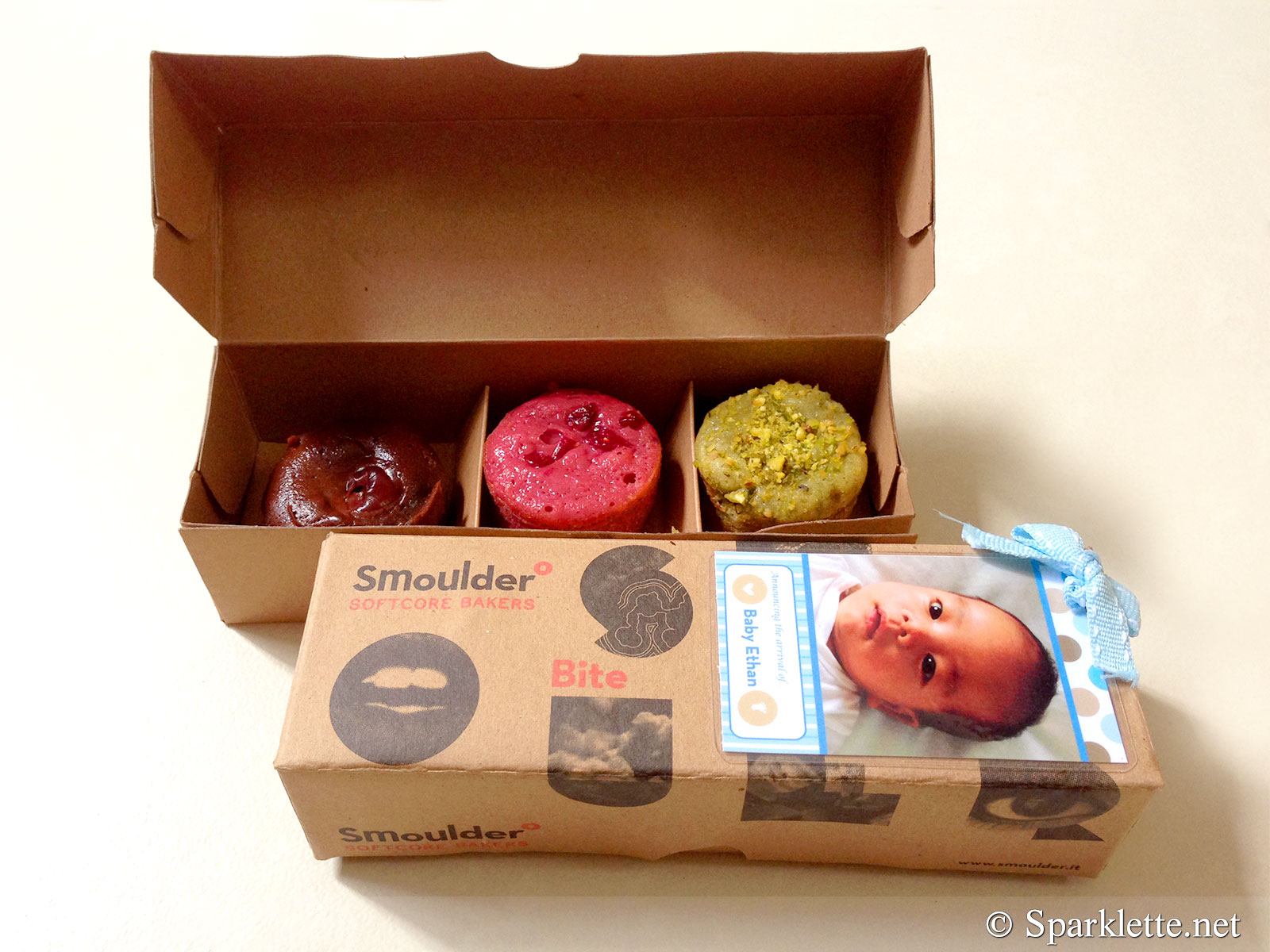 Small box
S$8.20
What's even nicer is that the prices are kept exactly the same as those of regular boxes. A small improvement which I would like to see is a prettier design that differentiates these baby full month cake boxes from the regular boxes, like in baby pink or blue.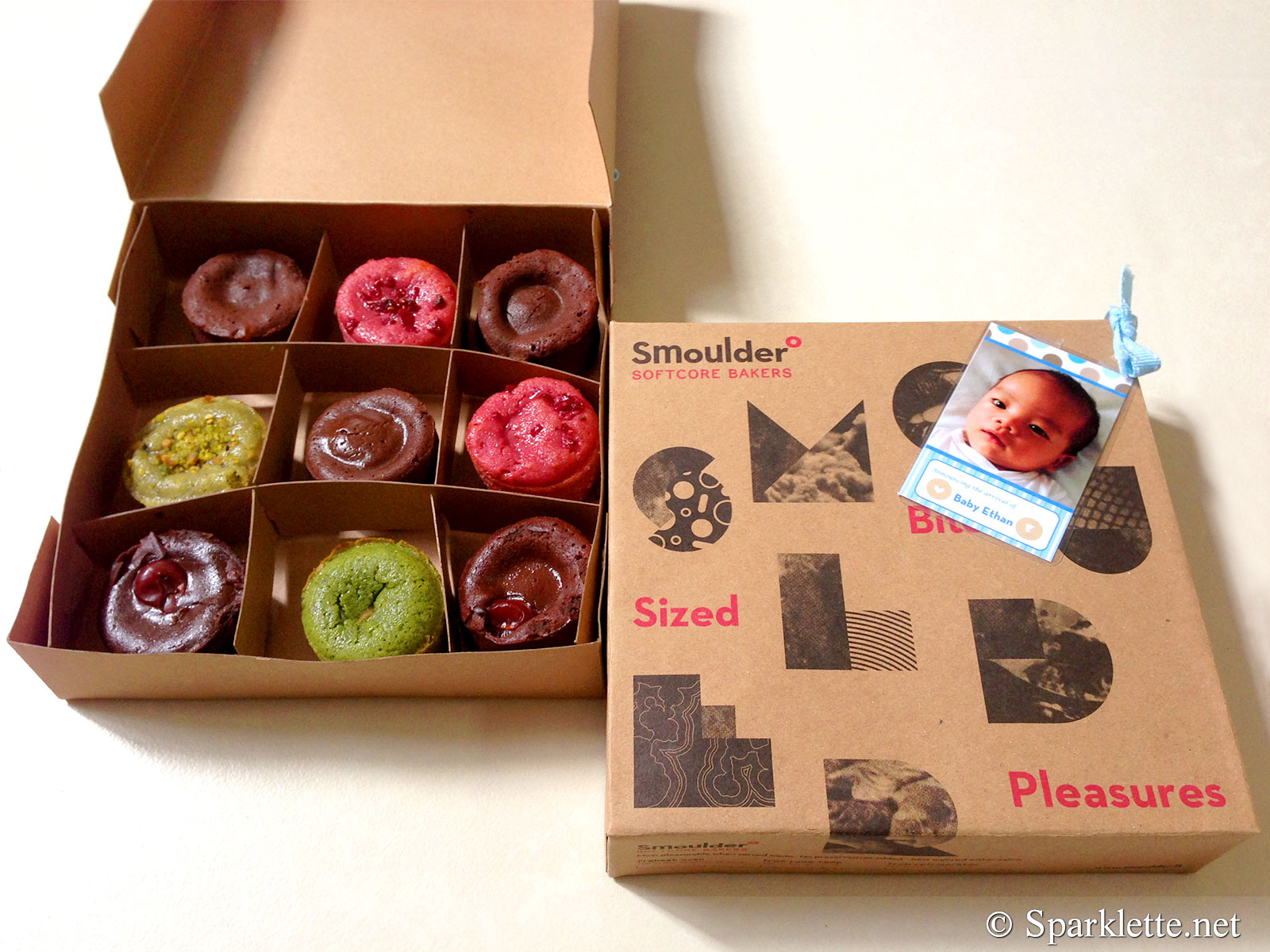 Big box
S$24
The cakes that we ordered came in random assorted flavours, so there's a surprise factor involved as well. This actually works because all the flavours – yes, that's every single one of them – are good! My personal favourites are the dark chocolate and white chocolate pistachio. That being said, we do sometimes wonder which flavour we are savouring as the dark chocolate and milk chocolate flavours look somewhat identical.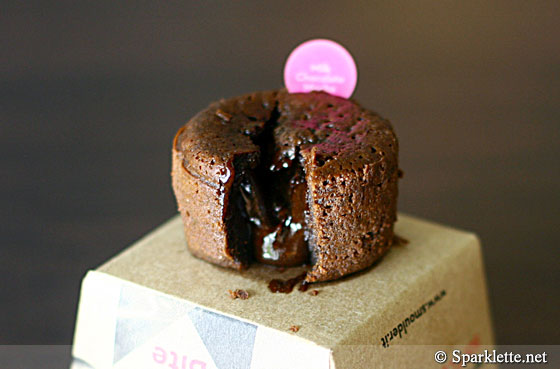 To get a full scoop of all these awesome flavours, check out our full review of Smoulder.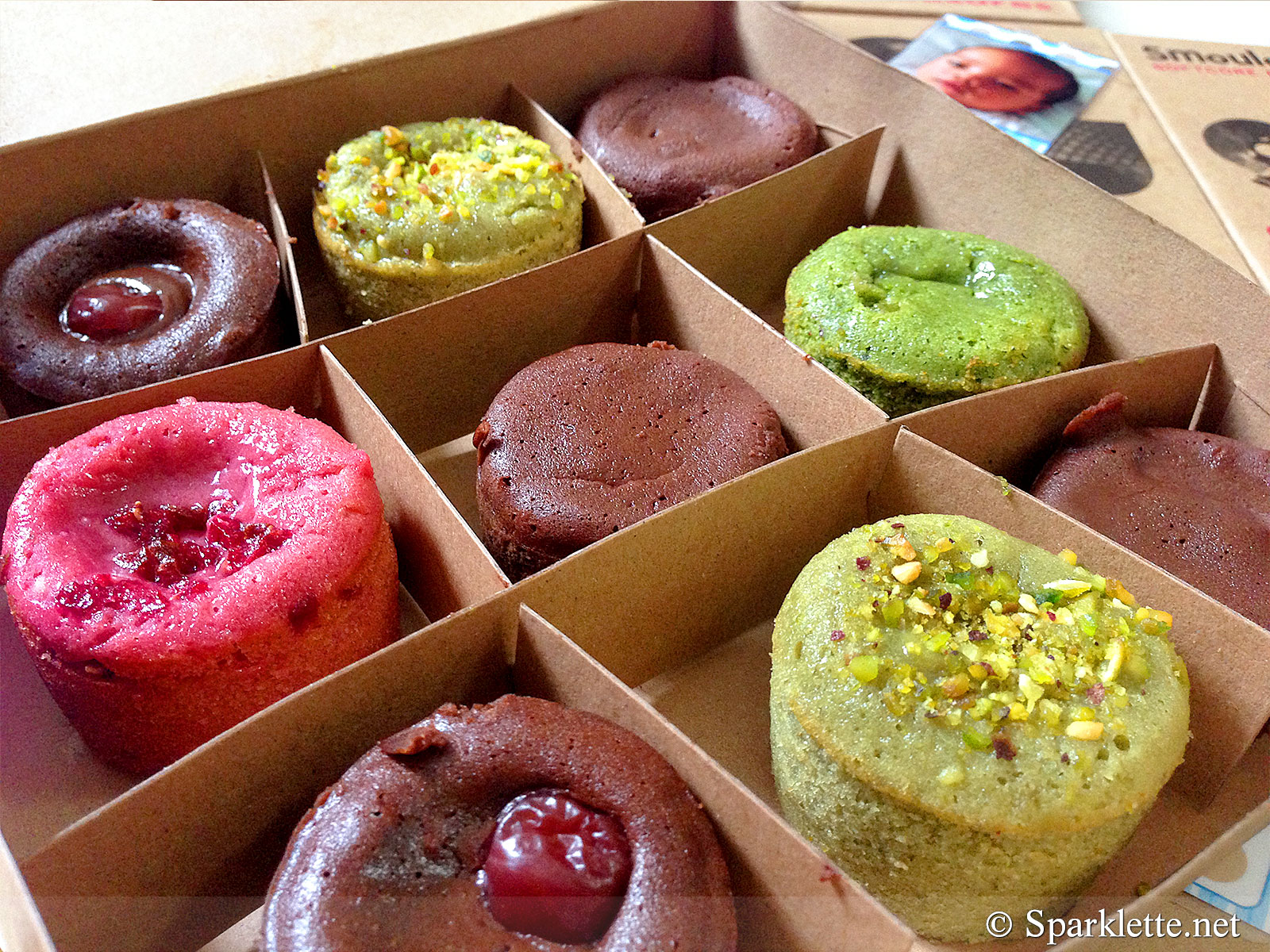 Whether you are distributing baby full month cakes to relatives and friends, or having a full-fledged party, Smoulder's Baby Beginnings packages will complete any baby's first month celebration and make the adults very happy.
Have Your Say!
What baby full month cakes do you recommend? Share all your thoughts via Facebook or Twitter or by leaving a comment!
Smoulder at China Square Food Centre
China Square Food Centre
51 Telok Ayer Street #01-04
Singapore 048441
Tel: +65 6225 6422
Opening hours:
Mon to Fri: 8am – 8pm (Closed on Saturdays, Sundays and public holidays)
Smoulder at Raffles City Shopping Centre
Raffles City Shopping Centre
252 North Bridge Road #B1-68
Singapore 179103
Tel: +65 6338 0661
Opening hours: 11am to 10pm daily