Le Petit Society – Baby and Children's Clothing that Wow
Life as a new mom has been busy, busy and more busy ever since baby Ethan was born. Between juggling work and caring for a young baby, there's barely time to do anything else! For a busy mom who can't find time to go out, online shopping is truly a lifesaver.
If you are shopping online for children's clothing, you'll want to add Le Petit Society to your bookmarks. There's free shipping within Asia too!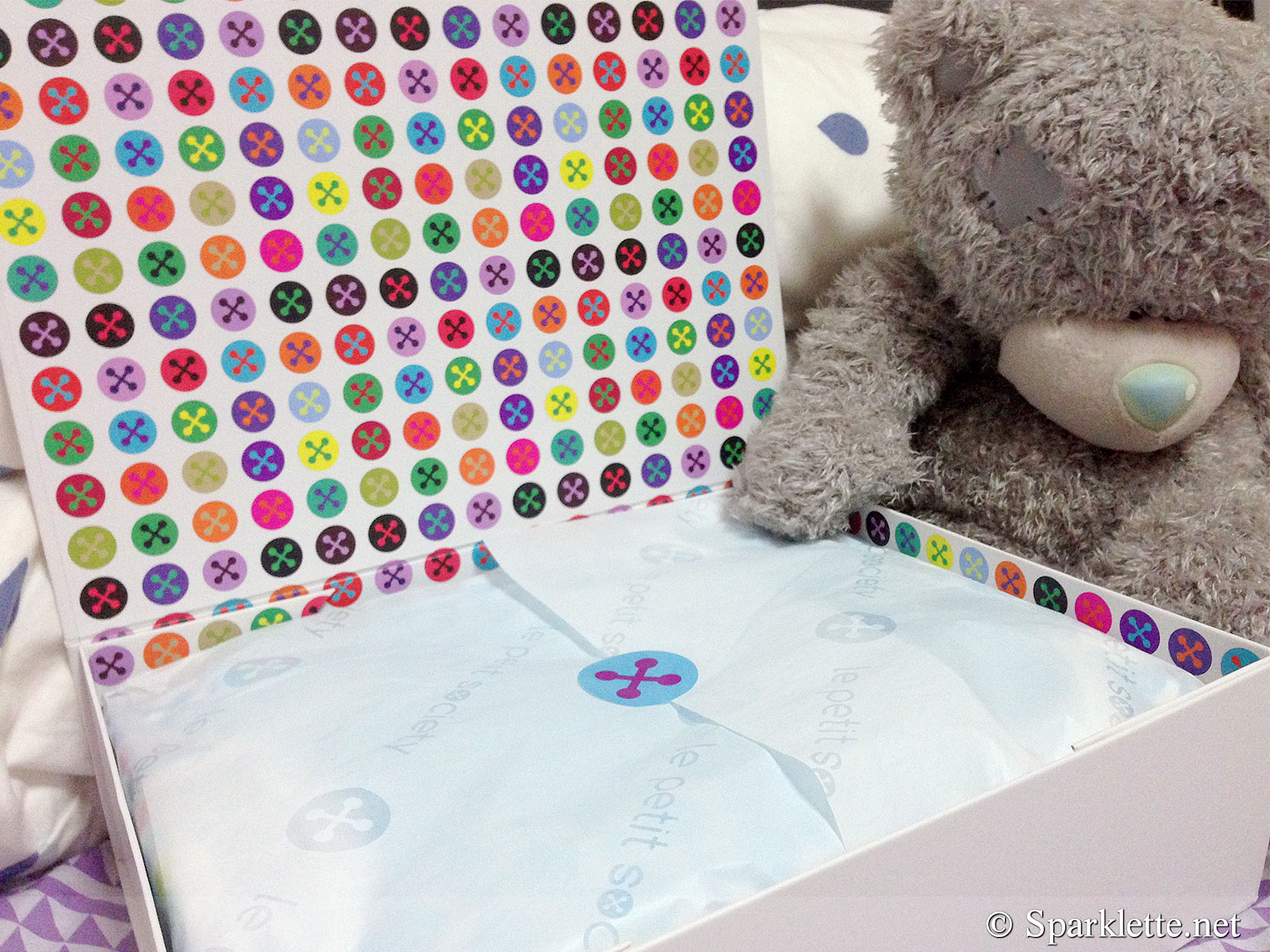 The good people at Le Petit Society offered to send us some clothes that they hand-picked to fit Ethan. We love the look of these garments so much that we've been dressing him up in them whenever we bring him to "nice" places, such as that M Hotel club staycation.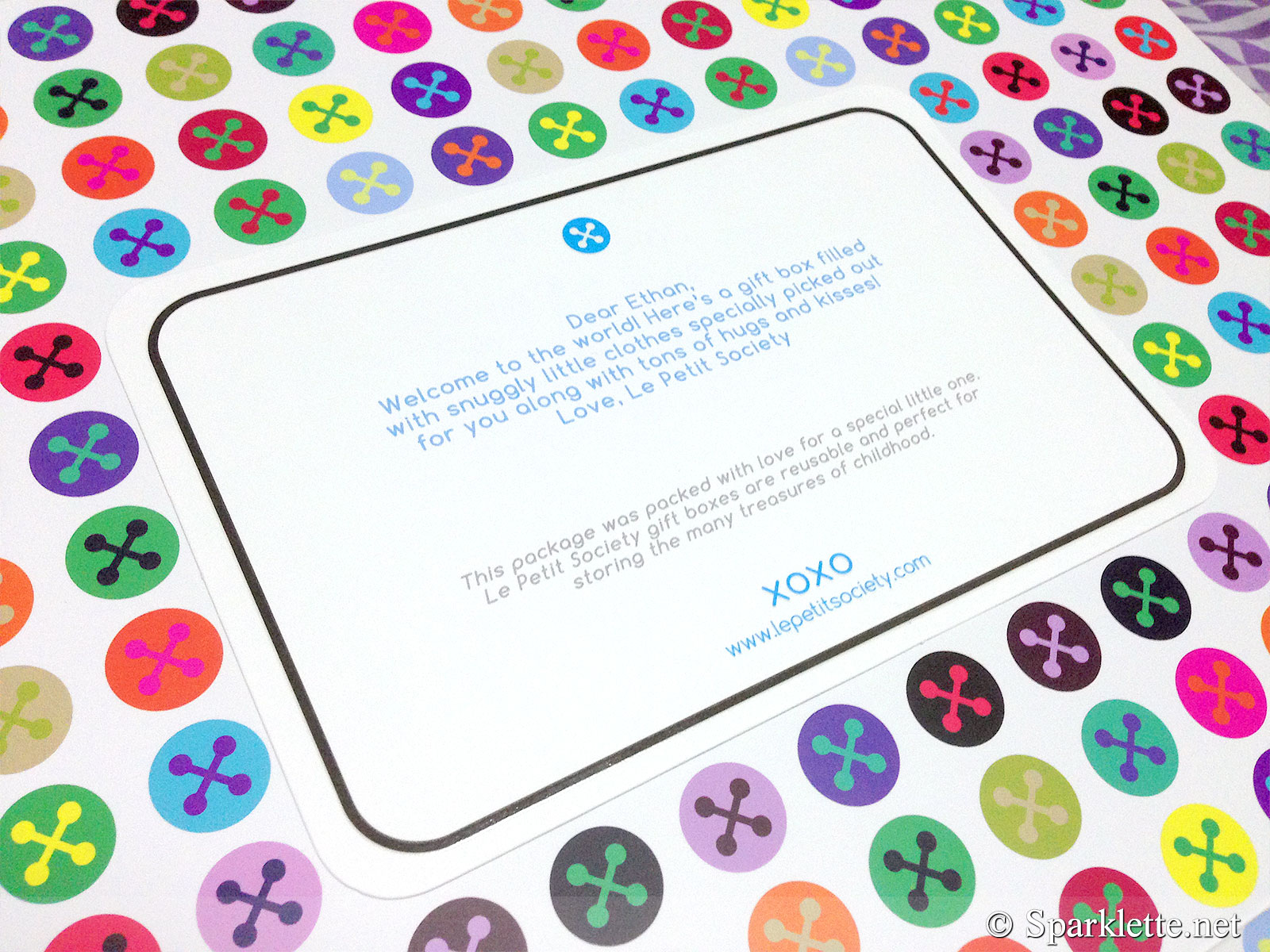 If you opt for giftwrapping, your loot will arrive in a neat hardy box adorned with Le Petit Society's Xs & Os motif, signifying xoxo – hugs and kisses! A personalised card is included as well. The box is too cute to be thrown away, so we're using it to store Ethan's little knick-knacks!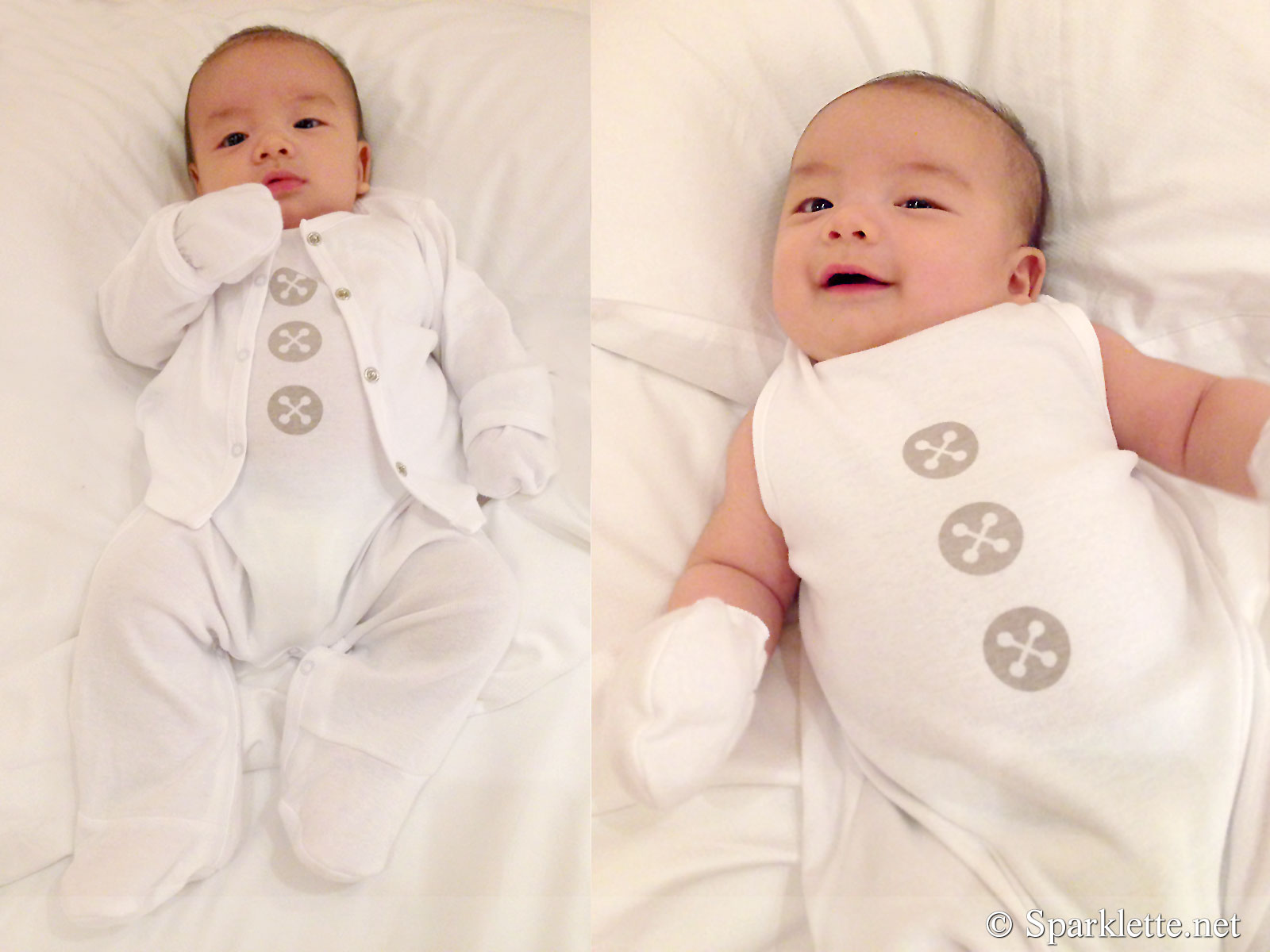 My favourite pieces are the jumpsuit and sweater set in pure white. The sleeveless jumpsuit in super soft cotton looks great on Ethan. See how happy he is in it!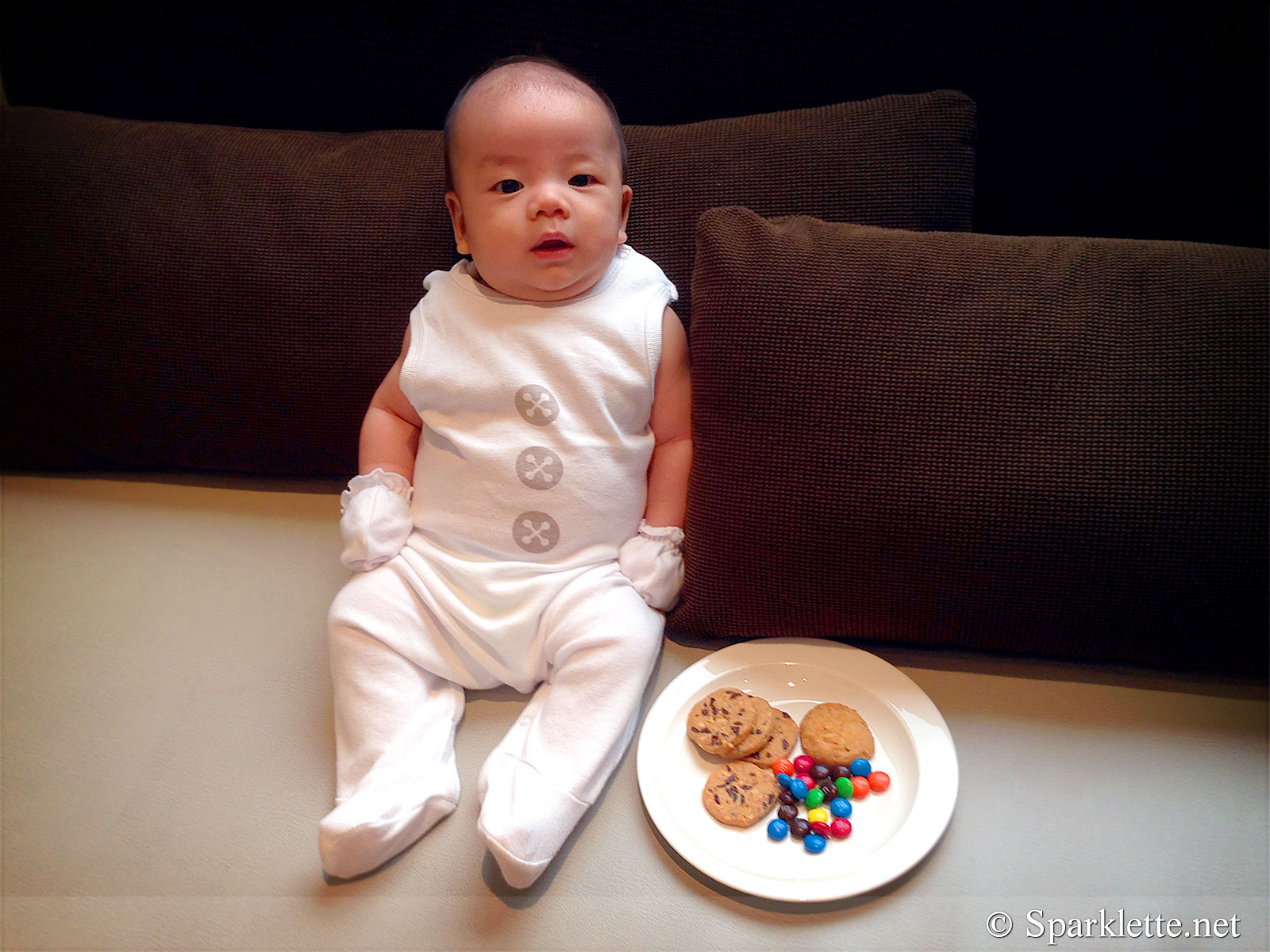 The clothes we got are all in 6M size, but we simply couldn't wait to dress 2-month-old Ethan up in them. He looks absolutely dapper don't you think?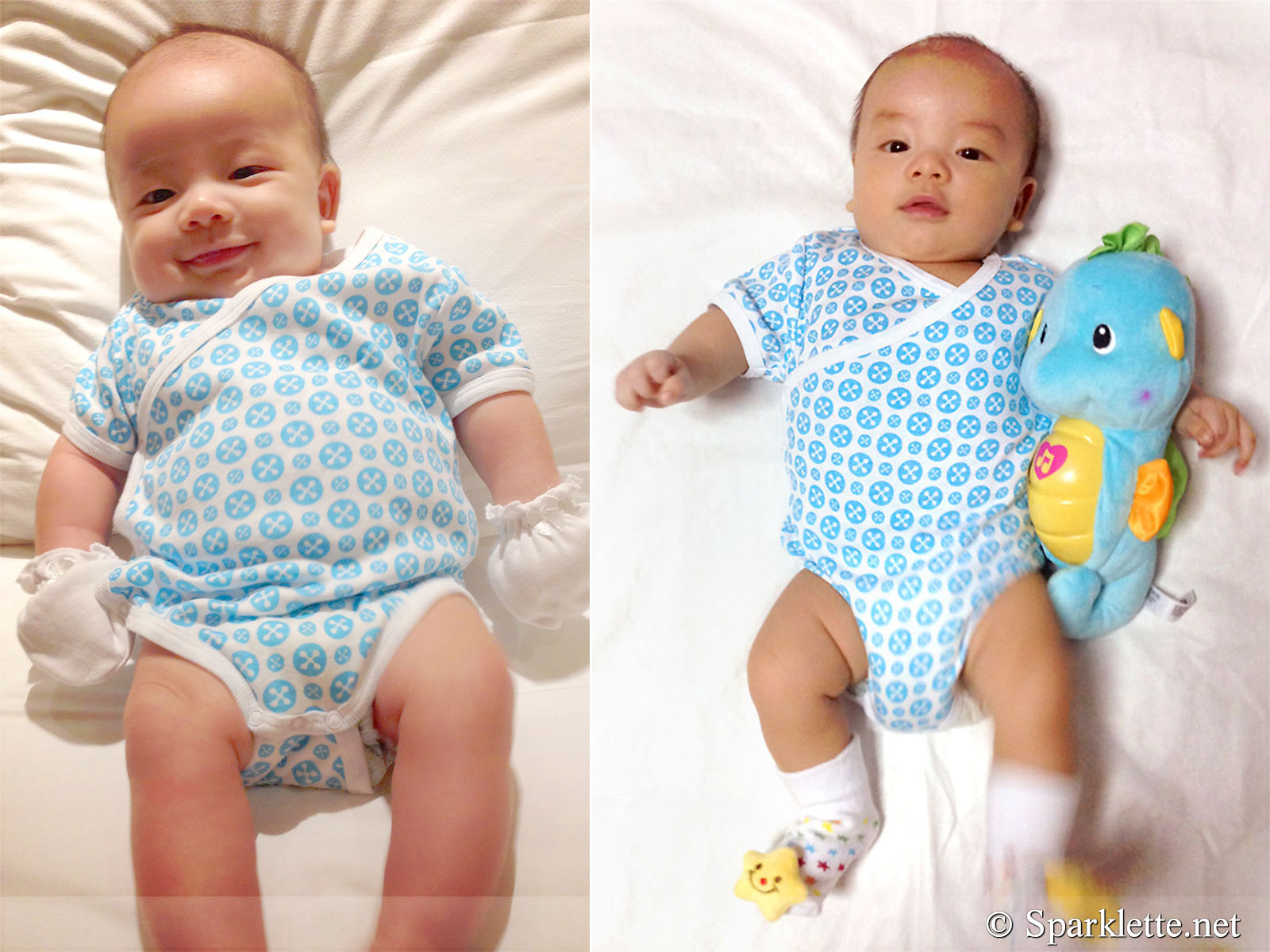 The layette 5-piece set in signature print is perfect for all little boys and girls. It comes in sky blue or sakura pink, comprising a sleepsuit, a bodysuit, leggings and matching bib in a drawstring bag.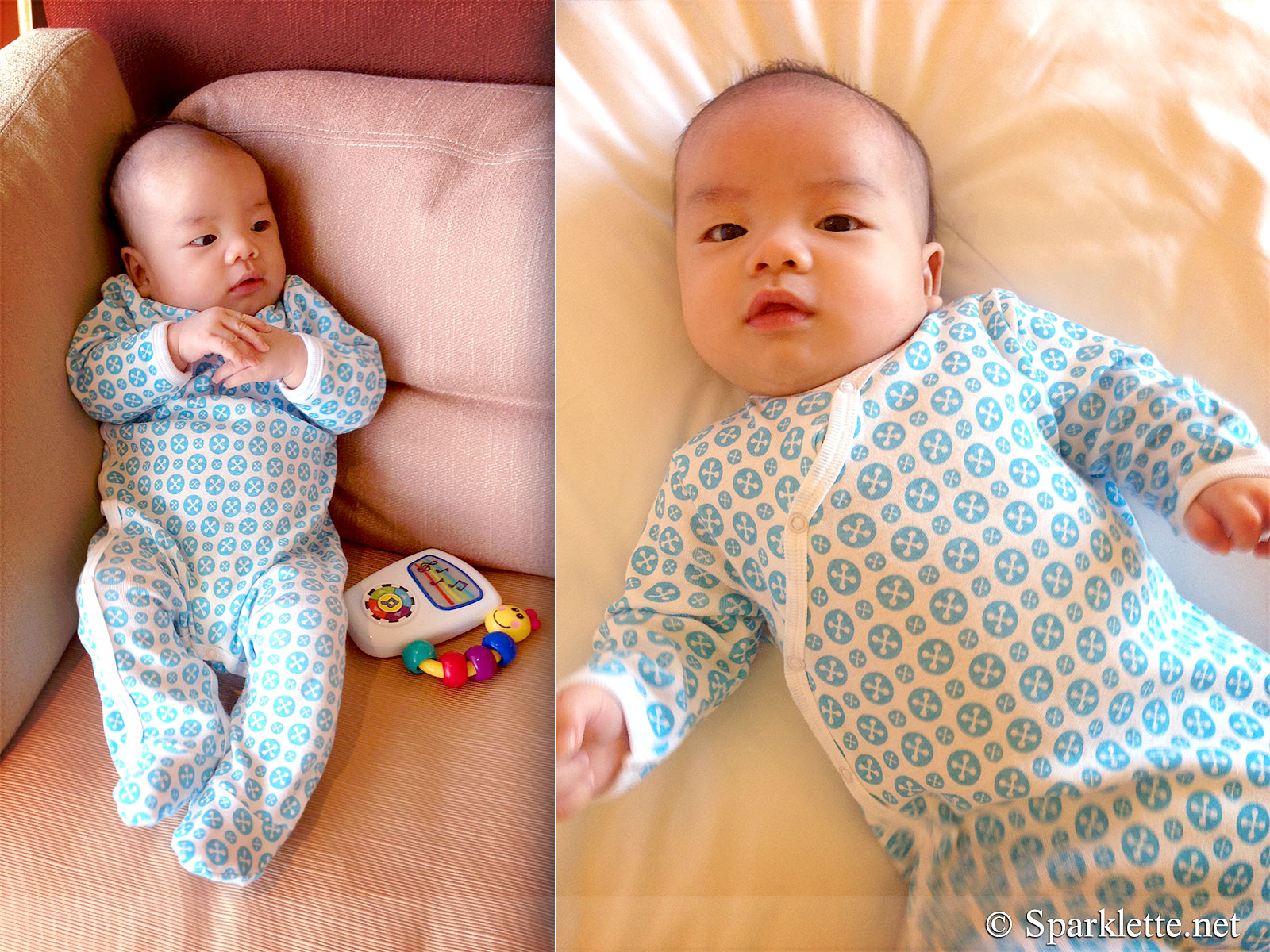 I love the dash of colour in these pieces, especially the matching jammies. Between plains and colours, I definitely prefer my baby in bright colours.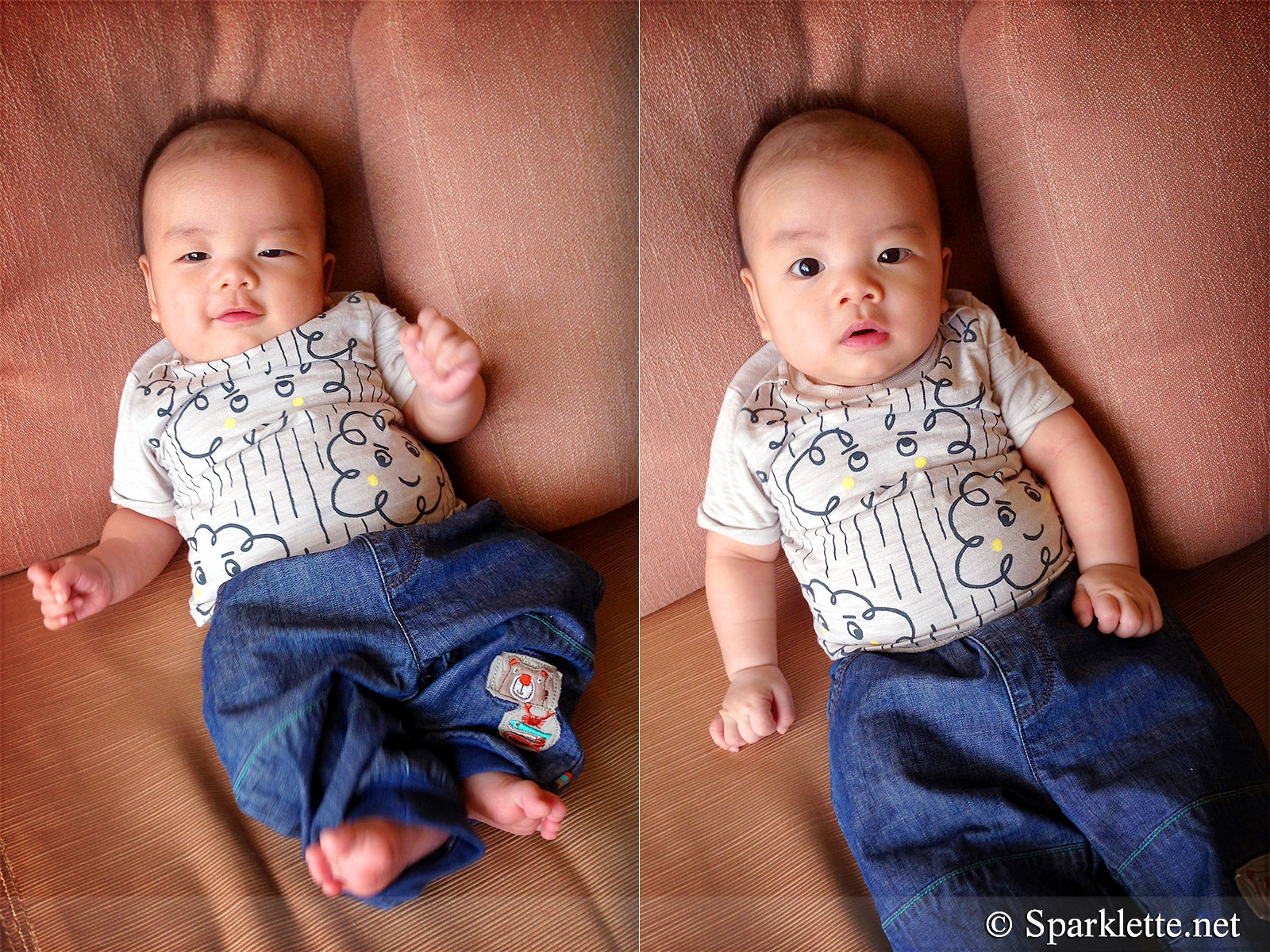 For tiny tees, you can't go wrong with the oh-so-cute Happy Days set which contains two t-shirts in purple and grey. The scribbly cloud print on bamboo patterned fabric is just adorable! Throw on some jeans or pants (or not!) and he's ready to rock the town!
We really like the apparel designed by Le Petit Society. They are stylish, comfortable and well-priced all at the same time.
Le Petit Society Discount Code
Use the code "SPARKLETTE" at checkout to enjoy a 15% discount (valid until November 30, 2013).
Have Your Say!
Do you shop online for children's clothing? Share your loot via Facebook or Twitter or by leaving a comment!