Changi Airport Millionaire Grand Draw – How Does It Feel to Be a Finalist?
The grand finale event of the Changi Airport Millionaire Grand Draw is happening on January 20, 2013, at the Changi Airport Terminal 3. On this afternoon, the finalists will meet for a final showdown of pure luck and one lucky winner will win himself/herself a whopping S$1 million in cash!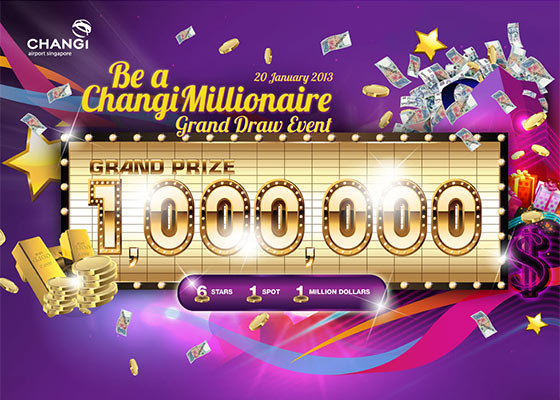 By shopping and dining at the public and transit areas of the airport's three terminals during the six-month promotional period, six lucky visitors were randomly picked to qualify for the grand draw.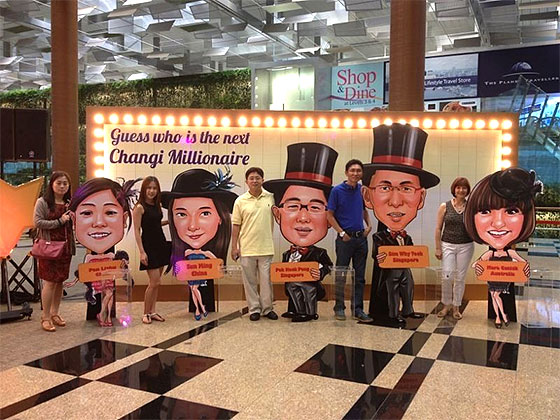 One of the six finalists had to pull out due to unforeseen circumstances.
Amongst the six finalists, three are from China, two from Singapore and one from Australia.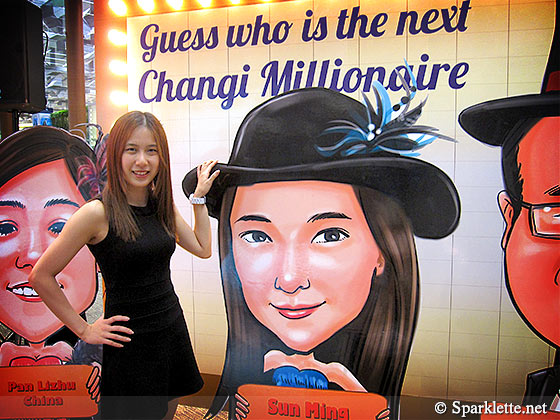 In a partnership with Changi Airport, we got to have breakfast with the finalists and managed to chat with Miss Sun Ming, who happens to be the youngest contestant amongst the six. The 27-year-old China national, who speaks fluent English, is a management consultant with an international firm based in Shanghai.
Was it your first time in Singapore?
I just graduated from INSEAD (Singapore campus) last June. So basically when I left Singapore I thought I won't be back in a short while. And that was the time when I shopped at Changi Airport and qualified for the draw.
What did you spend on to qualify for the draw?
I bought some Estee Lauder cosmetics as gifts for colleagues and friends.
How did you feel when you first got the news that you're a grand finalist?
"Is that real?" That was the first feeling I got. I was at the hair salon when the call came so it was quite noisy. Eventually I got really excited and told my boyfriend and my parents. We checked the Changi Millionaire website and that was how we became sure it was really happening.
Have you won any major prize in lucky draws before?
Yes, but nothing as big as this. I won the top prize at a friend's company event recently and that was for a couple of tickets to a show.
How would you spend the million dollars if you won?
I tell myself not to think too much otherwise I would be too disappointed if I didn't win. But I might invest in a property, take my family on a holiday to South America and donate to my favourite charities.
Would you still be working?
I would. I like my job even though it keeps me very busy.
How do you feel now?
Mostly excited!
We're excited too! Good luck to Miss Sun and all finalists at the Changi Airport Millionaire Grand Draw. The event takes place 2pm at the T3 Departure Hall (near check-in row 11). Be sure to stop by and catch the finalists take the stage to vie for a million dollars.
You can also join in these fun activities and contests whilst watching the crowning of the new Changi Millionaire:
Guess the winner – One lucky member of the public who guesses correctly will stand to win S$500 in Changi Dollar Vouchers!
The first 300 audience members to register will receive a free Angry Birds Space plush toy.
Free sweet treats like popcorn and candy floss.
Get your Millionaire Polaroid photo taken at the Changi Millionaire photo booth.