Clarke Quay Ladies Night Out Every Wednesday
Ladies, your Wednesday evening will never be boring again.
Enjoy your girls' night out at Clarke Quay Ladies Night Out every Wednesday. Instead of hanging out at just one bar, make full use of the ladies-only privileges offered at over 30 restaurants and clubs. The tempting treats include one-for-one specials, complimentary menu dishes, free admission to clubs and free flowing drinks!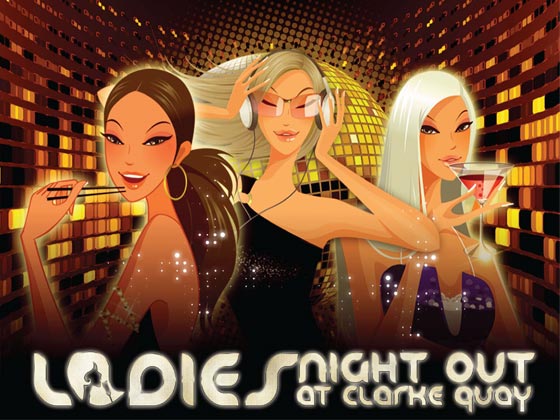 Here's a sampling:
Dining promotions at Borgata Trattoria Osteria, Coffee Club, Fremantle Seafood Market, Haagen Dazs and more
One-for-one drinks at Alegro, Bar CoCoon, Verve Pizzeria, Senor Santos, Senor Taco and more
Free admission at The Arena, Grand Hollywood, Lunar and Zirca Mega Club / Groove
Free ticket with every two purchased at G-Max Reverse Bungy or Extreme Swing
Check out the full listing of ladies-only privileges at Clarke Quay.
Ladies Night Out Launch Party
During the launch party held on June 8, Ladies Night Out at Clarke Quay was kicked off in style at the Central Fountain Square. Some Sparklette readers got their free passes to this invites-only event via our Facebook Page and got a sneak preview (with extras!) of what Ladies Night Out has to offer.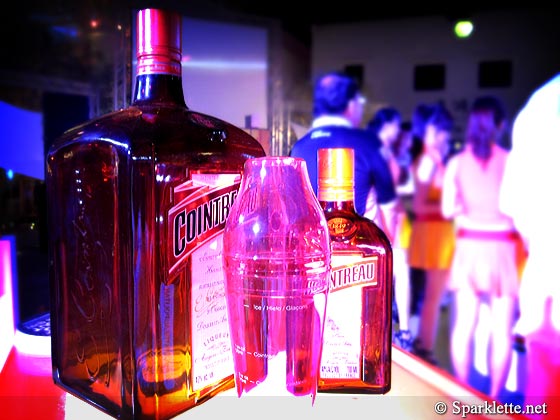 There were free-flowing Cointreau cocktails for everyone. The drinks were given a tropical twist by renowned mixologist The Flow Boys.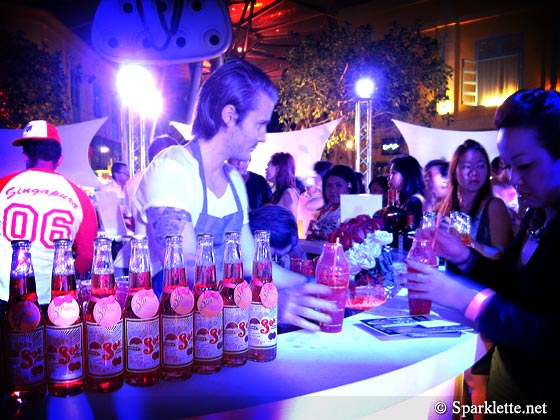 We also got a taste of the Mexican SOL beer that comes with its own tag, tied to the bottle with a lovely ribbon. This is one beer that is made for ladies!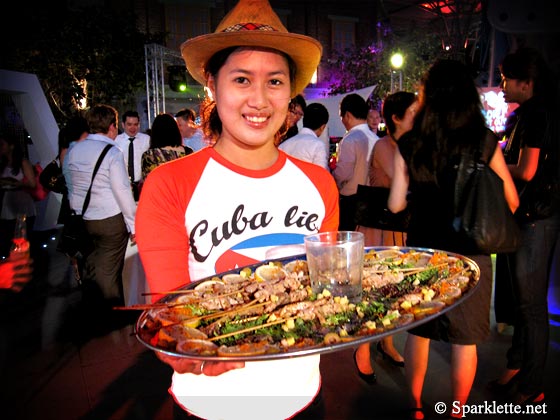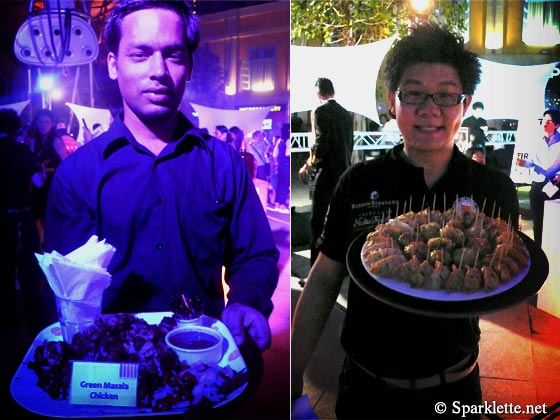 The staff from various Clarke Quay restaurants and bars pampered the crowd with delicious finger food, canapés and quick bites, such as the much talked-about chicken wings from Hooters and mini ice cream tubs from Haagen Dazs.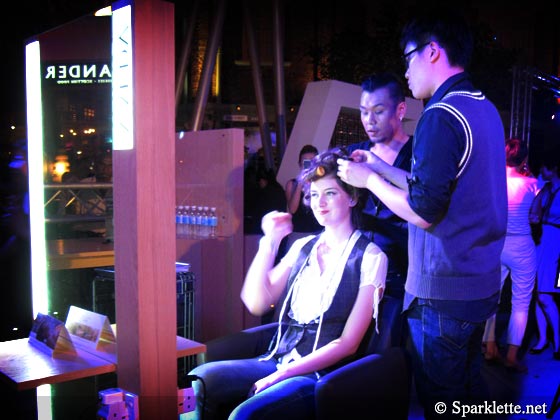 We also treated ourselves to complimentary hair styling by Aveda and quick beauty makeovers at the Benefit makeup counters, sharing the same cosmetics that the leggy models used for the runway show coming up later that night. I found a great shade of red lipstick, too – the Benefit Flirt Alert.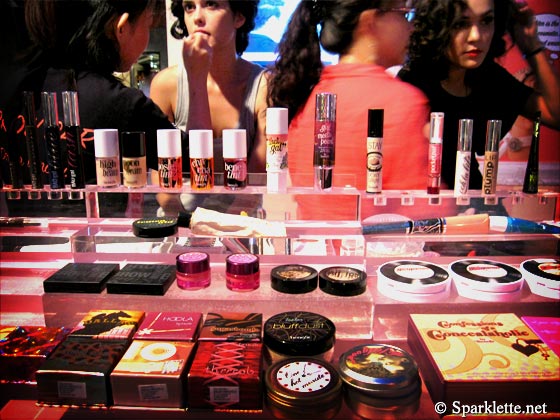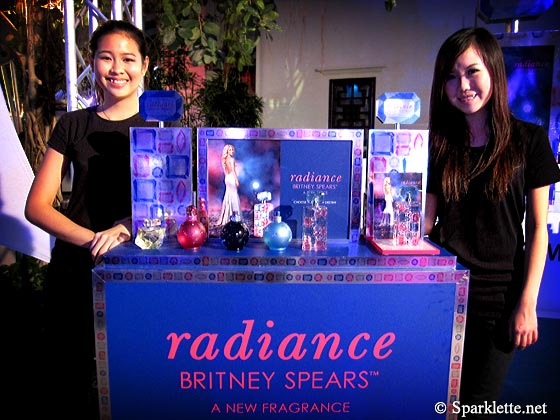 A surprise find is the Britney Spears fragrance counter, where ladies can get a whiff of the entire range of Britney's fragrances, from Fantasy launched in 2005 to the newest Radiance.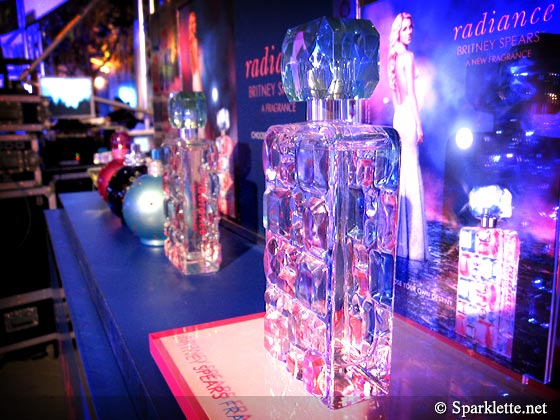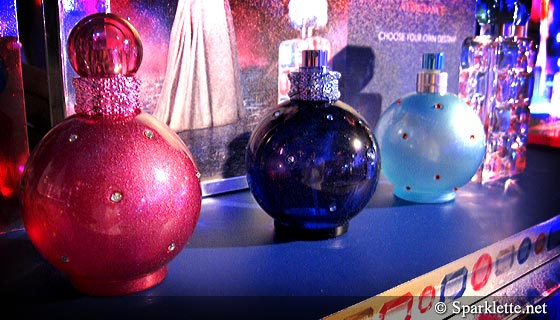 Personally I am a huge fan of Britney's fragrances and own a few of my own. With its sweet fruity notes, Fantasy is my favourite, housed in a pretty in pink jewel-crusted bottle.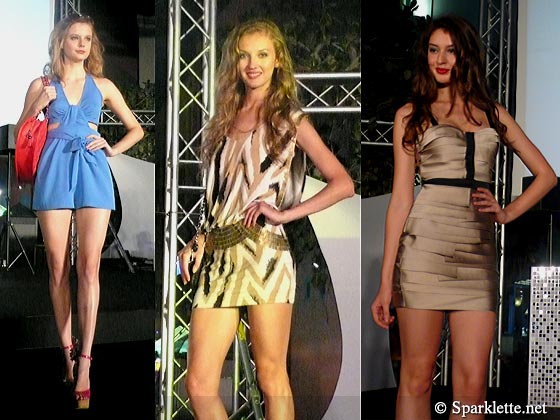 The party was topped off with a glamorous runway show, where models paraded the latest collection from BEBE.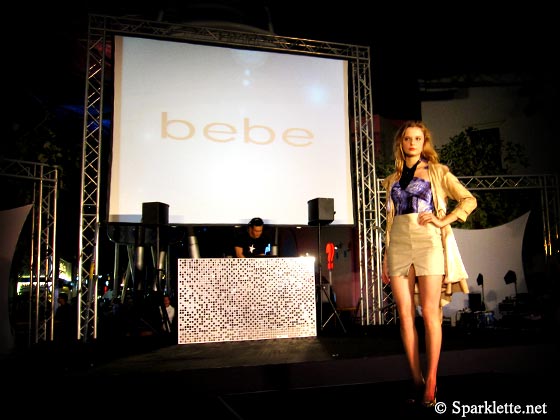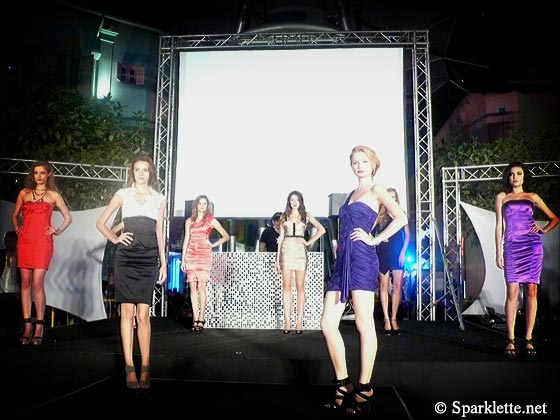 Eye candy, in the form of these good-looking male models, were a huge hit at the party! It helps that they were there to give out free hugs to fans of the Clarke Quay Facebook Page.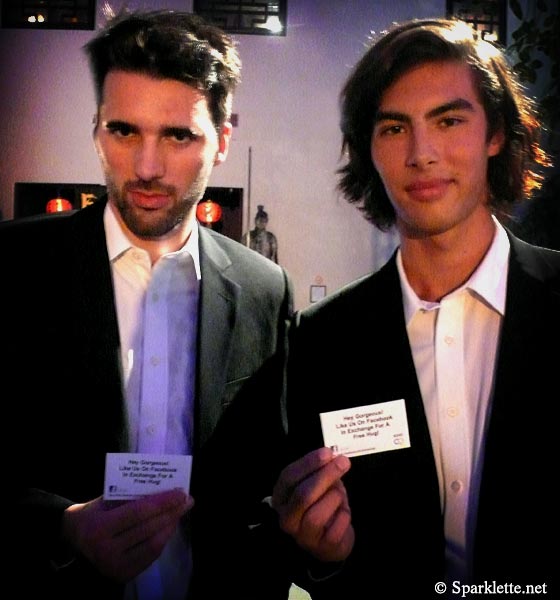 Well, fret not if you missed the launch party. Clarke Quay Ladies Night Out is here to stay. You can take advantage of the myriad of ladies-only privileges and freebies at Clarke Quay every Wednesday night.