AsiaMalls Food on Parade: Tiong Bahru Plaza MasterClass Cooking Workshop (with Yummy Recipes!)
On this rainy afternoon, dozens of Tiong Bahru Plaza shoppers join in at a cooking workshop as part of the AsiaMalls Food on Parade.
To tie in with the mall's Hong Kong theme, Master Chef Tan Yong Hua teaches the class how to cook a couple of Cantonese dishes: deep-fried diced chicken with berries yoghurt sauce and pan-fried pork ribs with honey black pepper sauce. Sounds yummy? By the end of this article, you can cook these delicious dishes yourself using the recipes that Chef Tan has generously provided.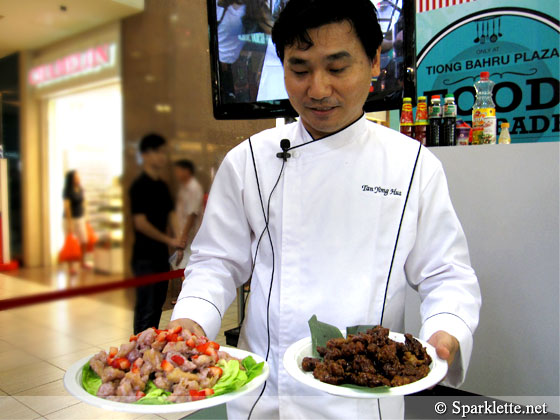 At Tiong Bahru Plaza, veteran Chef Tan, who has 23 years of culinary experience under his belt, demonstrates the cooking of the two dishes to an audience of 30.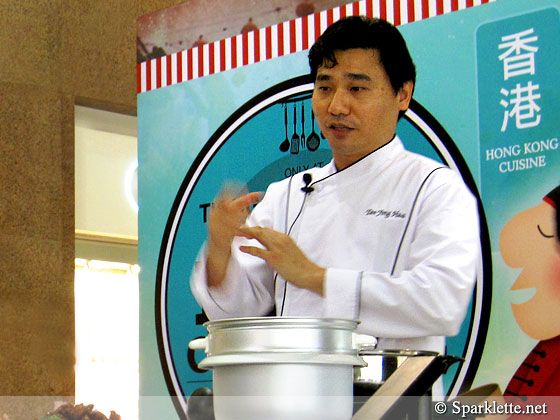 He helmed the kitchens at various hotels and restaurants, including Raffles Hotel, Marina Mandarin and the Tung Lok Group. Word has it that he has even cooked for Hillary Clinton as well as Prince Albert of Monaco! Today, he is a consultant who travels between China and Singapore frequently.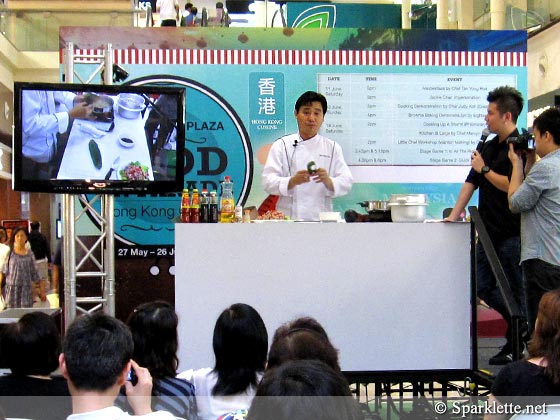 The eager audience watches on as Chef Tan shares various tips for the kitchen. Some even jot down notes on their notepad!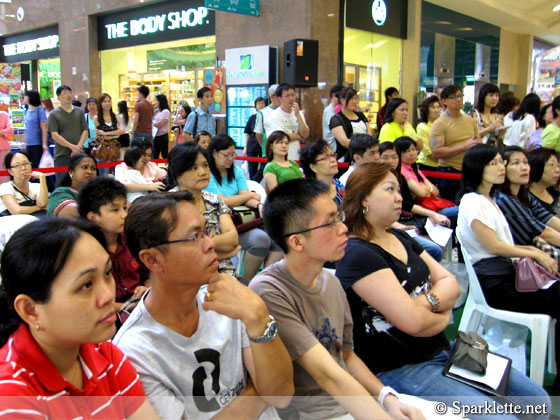 Here's one tip that he shares: When cooking fatty meats, you can try turning up the heat just as the meat is about to cook. This reduces its fatty content.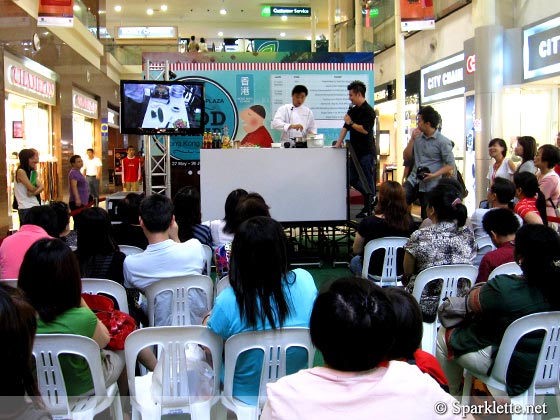 If you have any burning question for the chef, he will answer it. By the end of the workshop, not only do the audience get a taste of the freshly cooked dishes, they also receive freebies such as shopping vouchers.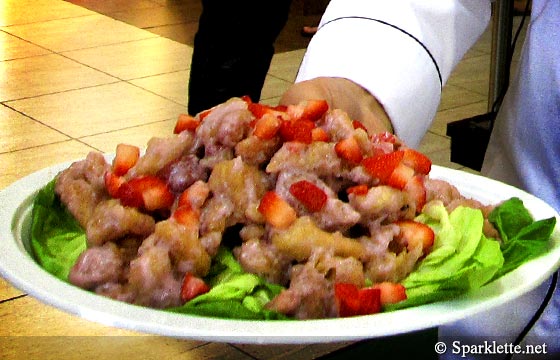 The colourful deep-fried diced chicken is coated in potato flour, and drenched in a sweet and sour sauce made from berries yoghurt, honey and strawberries.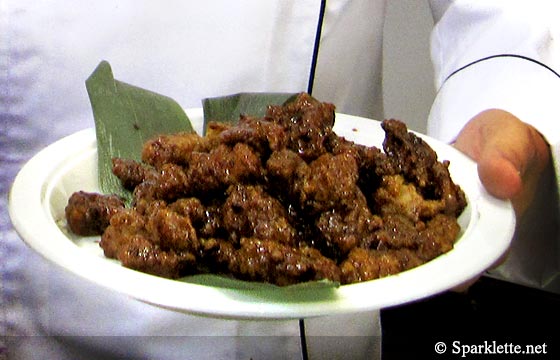 As for the pan-fried pork ribs (which gave me a craving for the succulent coffee pork ribs at Zhou's Kitchen), it also uses potato flour, with a sauce concocted from oyster sauce, honey, sesame oil and crushed black pepper.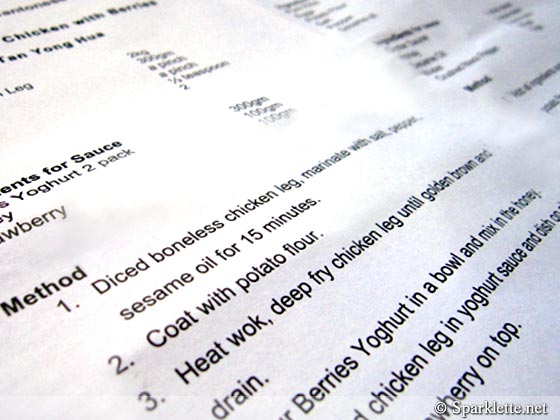 Download recipe (in PDF)
If you would like to try these at home, download the recipe for the two aforementioned dishes.
Throughout this month, this series of MasterClass culinary workshops is happening at the six AsiaMalls: Hougang Mall, Tampines 1, Tiong Bahru Plaza, Century Square, White Sands and Liang Court. The first 30 participants at each mall to spend S$200 (maximum of 2 same-day combined receipts; S$400 for supermarket receipts) can sign up for the workshops and receive S$100 worth of goodies at the end.