AsiaMalls Food on Parade: Liang Court MasterClass Cooking Workshop (with Yummy Recipes!)
We bring you the highlights from another yummy cooking activity at the AsiaMalls Food on Parade. This time round, we take part in the MasterClass cooking workshop held at Liang Court. The theme for the mall being Japanese, it's only fitting that the chef teaching the class is Japanese master chef Tsuzuki Naoki.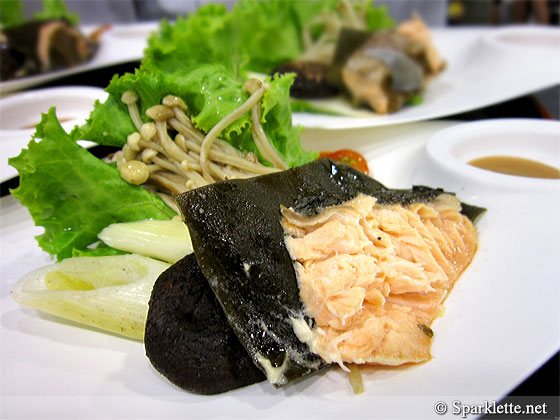 With close to 30 years of culinary experience, Chef Tsuzuki Naoki is currently the head chef and general manager of Kuriya Dining at Great World City. For the workshop, he would be demonstrating the cooking of two savoury dishes: Amberjack claypot rice and salt-baked salmon.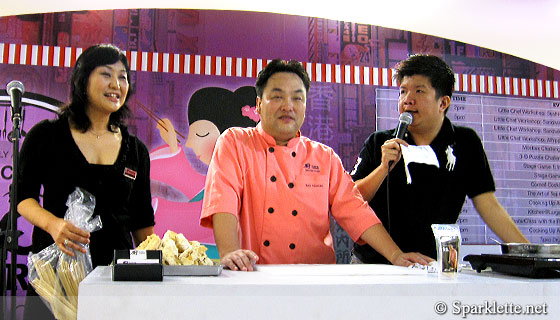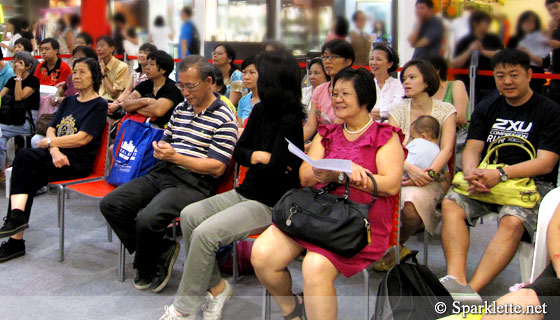 The class fills up quickly with dozens of participants, some armed with iPads and notepads, eager to learn some useful tips for the kitchen.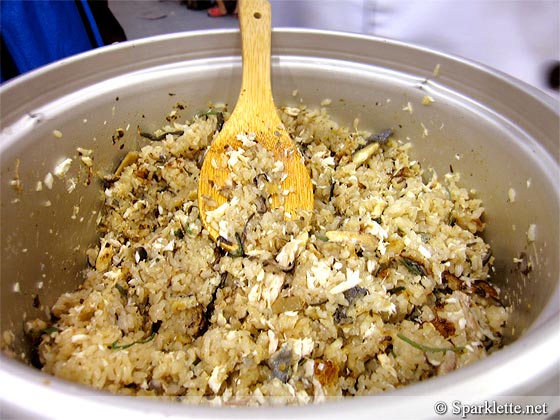 The claypot rice that we are cooking here is a very different rendition from the one we learned from Chef Mervyn Phan at Tiong Bahru Plaza.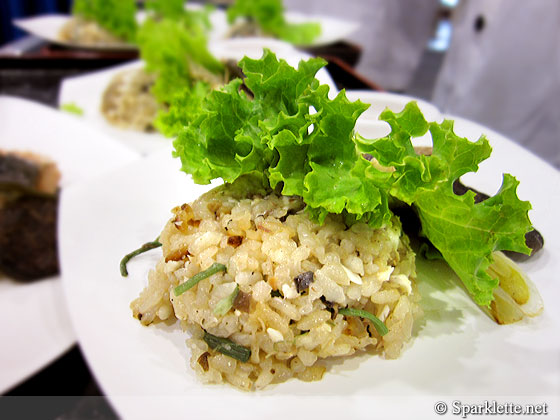 For one, this is the Japanese version that uses amberjack cheek and Japanese eel rather than the oriental version with salted fish and Chinese sausage. The tasty fragrance permeates through the mall. As part of the audience, the tempting aroma sure is making us hungry!
One tip for claypot rice is that the amount of water used should be less than when cooking regular rice, as the moisture from the various ingredients would seep into the rice.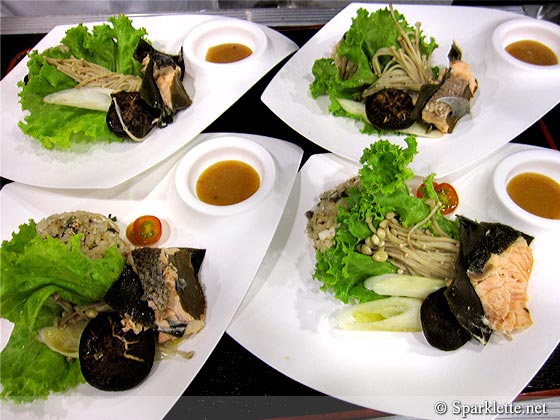 The final dish comprises baked salmon, shiitake mushrooms with the claypot rice, accompanied by a miso sauce.
And the best part? Everyone in the audience gets a plate of it for lunch! Not bad for a free hour-long class where you not only get to learn some useful tips, but you also receive S$100 worth of goodies at the end.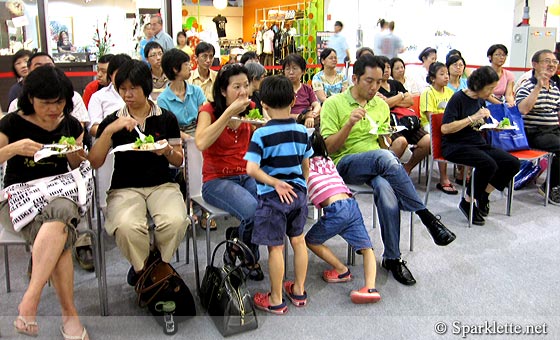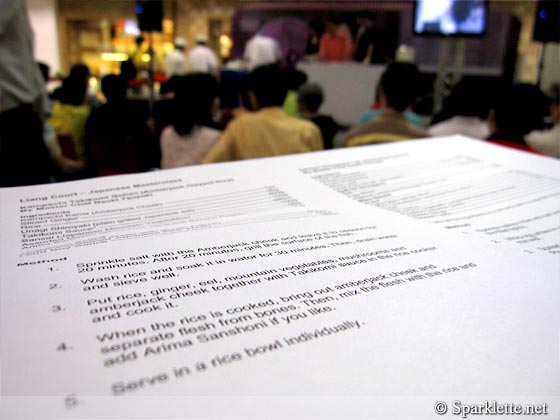 Download recipe (in PDF)
If you would like to try these at home, download the recipe for the two Japanese dishes.
Throughout this month, this series of MasterClass culinary workshops is happening at the six AsiaMalls: Hougang Mall, Tampines 1, Tiong Bahru Plaza, Century Square, White Sands and Liang Court. The first 30 participants at each mall to spend S$200 (maximum of 2 same-day combined receipts; S$400 for supermarket receipts) can sign up for the workshops.