AsiaMalls Food on Parade: Cooking up a Storm Competition Grand Final
Many of you have been following the AsiaMalls Food on Parade activities at six shopping malls across Singapore. One of the key events that have got foodies and non-foodies alike excited is the thrilling Cooking up a Storm competition.
The winning teams from the preliminary round held at each of the six malls must now pit their culinary skills against one another in the grand final held at Liang Court. The grand prize? A cool S$2,000 worth of AsiaMalls shopping vouchers.
Winning it would not be an easy ride. The teams would need to impress the panel of judges, namely Miss Stephanie Ho, General Manager of AsiaMalls, Celebrity Chef Eric Teo and Chef Chang of Shin Yeh Restaurant.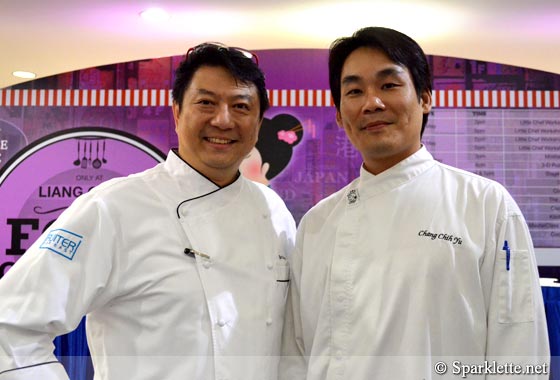 In the preliminary round, all teams had to use one common ingredient to create a dish in an hour, with a S$20 budget. For the grand final, the difficulty is upped a notch. The teams now have to cook two dishes in 1.5 hours with a S$50 budget, including 3 of the following ingredients:
Sambal prawn chilli
X.O. sauce
Hsin Chu rice vermicelli
Rice cake slices
Miso paste
Tamarind paste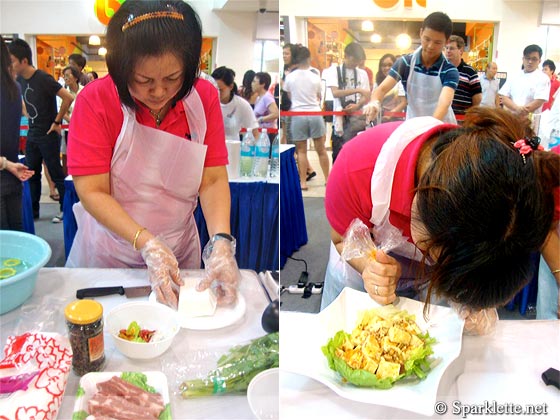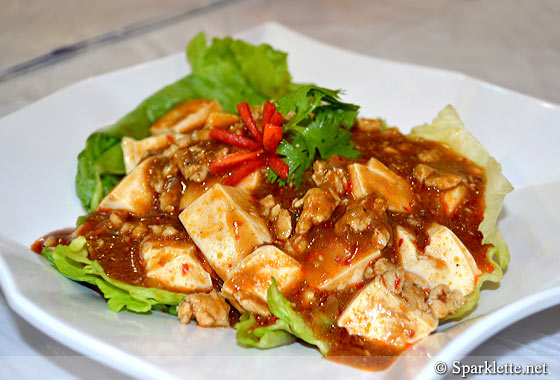 Team 1 from Hougang Mall turns up the heat with Mapo tofu, a spicy Szechuan dish.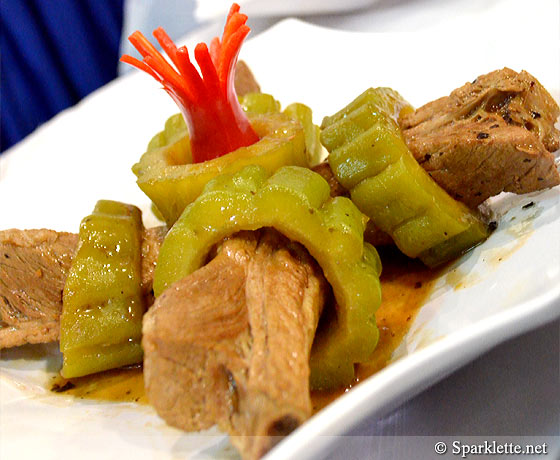 Their second dish is a daring attempt of braised pork ribs with bitter gourd, with the ribs stuffed into the bitter fruit.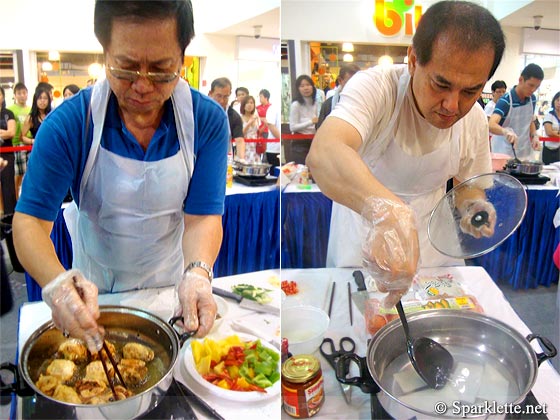 Personally, I am rooting for the all-male Team 2 from Tiong Bahru Plaza. One, because this is the mall I frequent most. Two, because the two men in the team simply look like pros and know exactly what they are doing.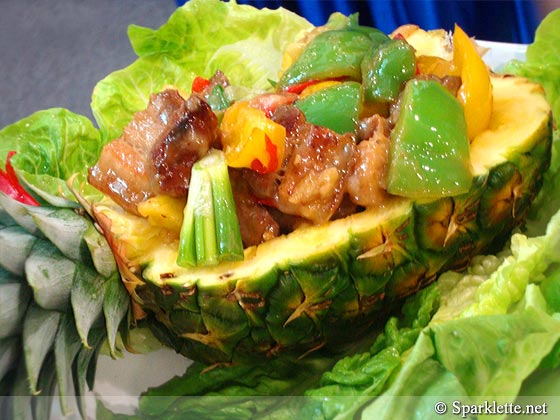 As artful plating is one of the judging criteria, the team decides to carve a pineapple bowl on the spot and fill it with spicy pork, boiled rice cakes and colourful garnish. The beautiful presentation appears to be inspired from Thai-style pineapple rice. In fact the long-time friends profess that they are fans of Thai cuisine and like to decorate their dishes in a similar way. Will the judges be impressed with their effort?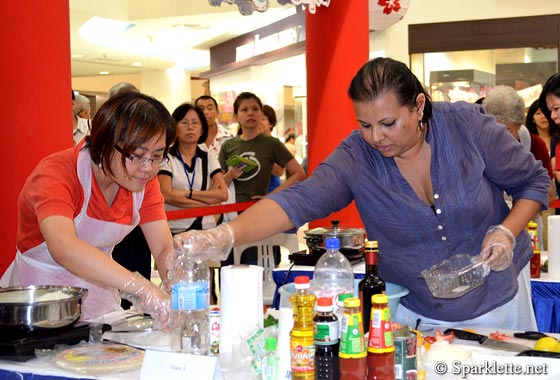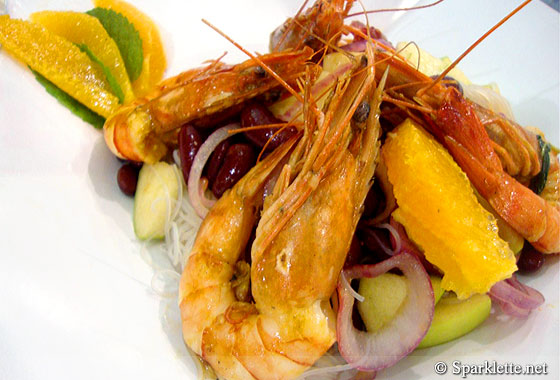 The Team 3 ladies from Century Square put their creative juices to good use, concocting an ensemble of prawns, mixed fruits and rice vermicelli for their main dish.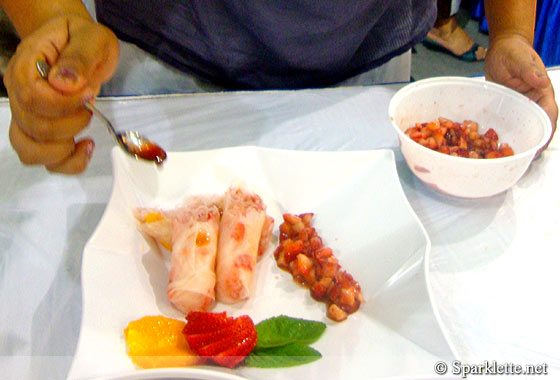 Their balsamic infused strawberry dessert also makes use of rice vermicelli. Would this unusual pairing work?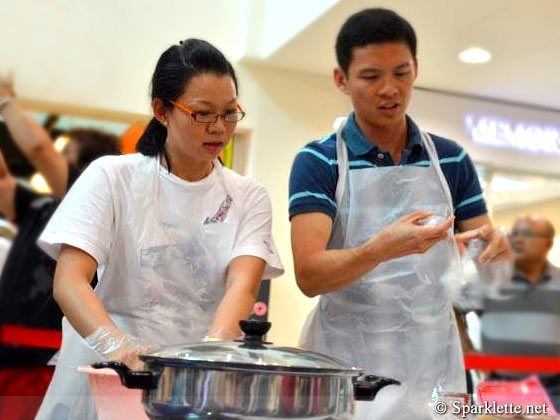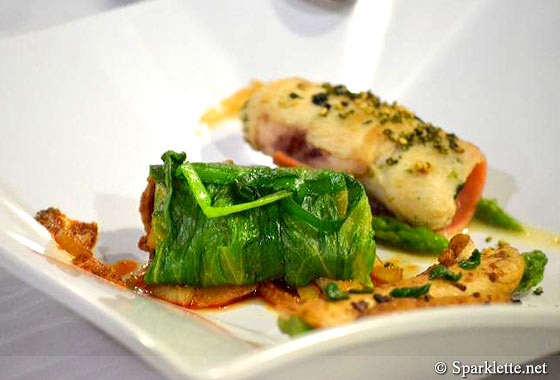 Team 4, the husband and wife team from Tampines 1 cooks up the "Mushroomlicious" mushroom soup, and the "Fantastic Trail" main dish that has chicken done three ways – wrapped miso chicken, sambal chicken with pork and XO chicken.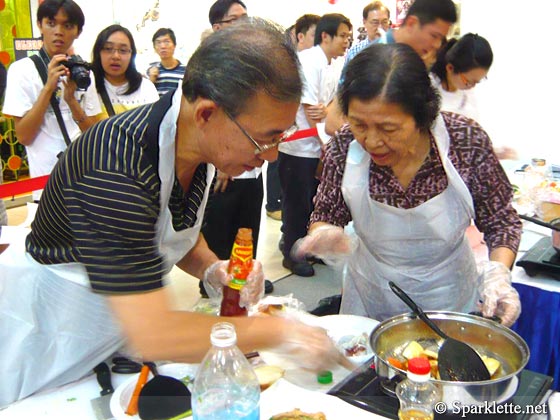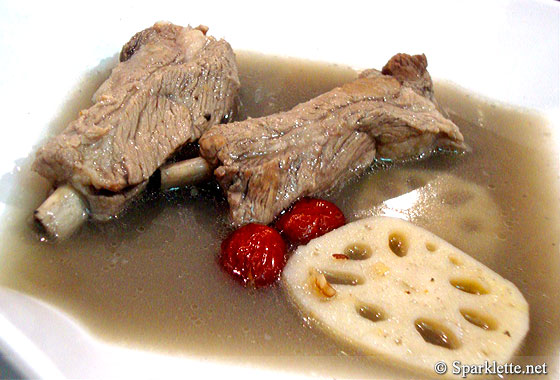 Mother-in-law and son-in-law from Team 5, Liang Court, work hand in hand to simmer up a nutritious lotus root pork ribs soup.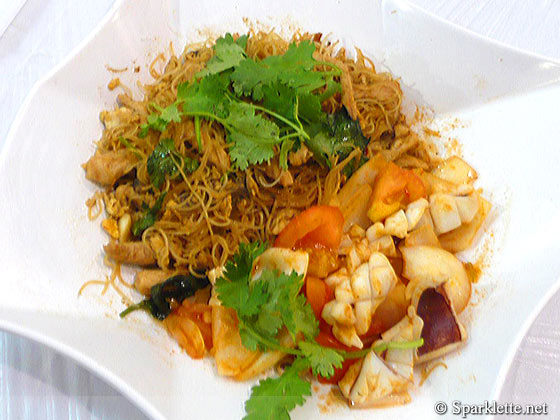 Their spicy fried vermicelli features sambal chilli cuttlefish and rice vermicelli seasoned with XO sauce.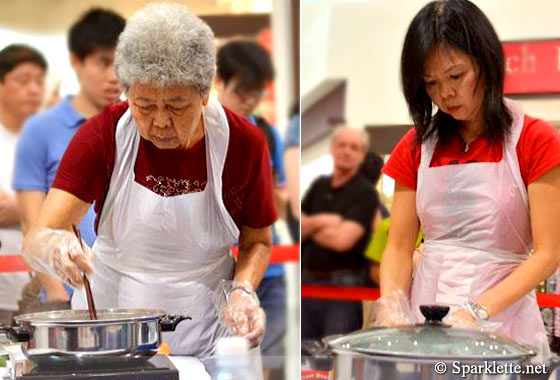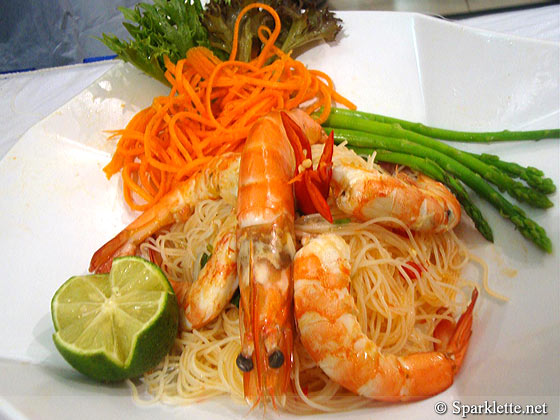 The mother and daughter team from Team 6, White Sands, comes up with a healthful combination of prawns and vegetables on a bed of rice vermicelli.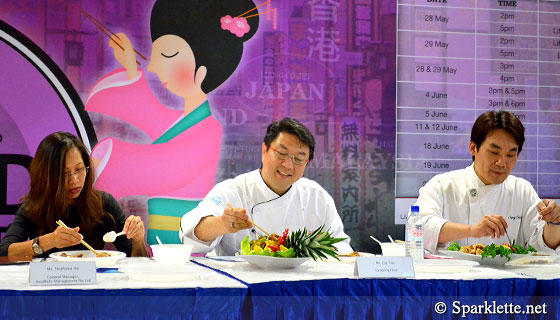 After one and a half hours, the time is up. The teams take turns to present their dishes in front of the three judges. Who will be the winning team? Drum roll, please.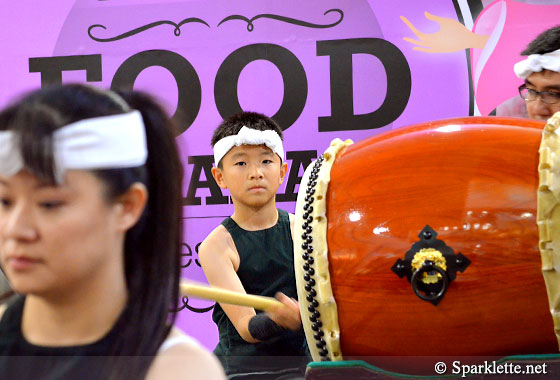 Performers entertain the crowd with the Taiko (Japanese drum) as the judges deliberate.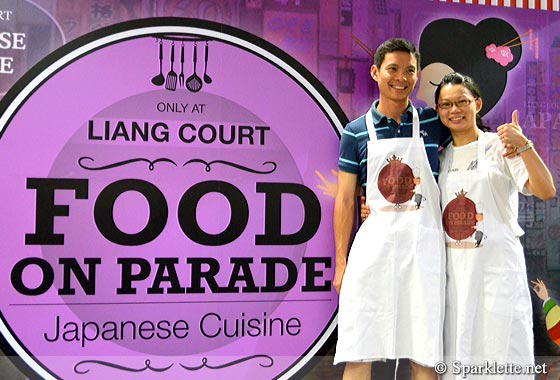 Congratulations to the husband and wife team for winning the S$2,000 shopping vouchers!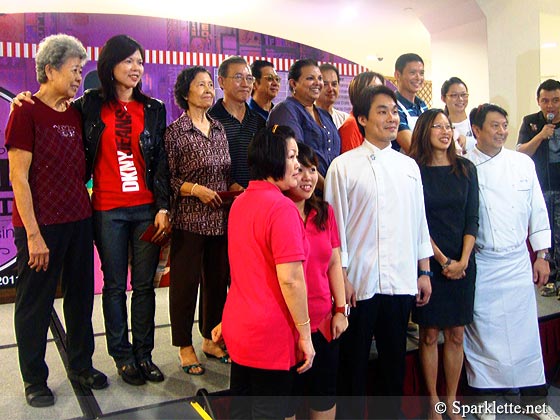 The other teams each receive the consolation prize of S$500 AsiaMalls shopping vouchers, still a great prize in our opinion! Is it just me or does this make you want to take part in the next cooking competition too?
Until the next AsiaMalls event then!