N.E.mation! 6: Vote & Stand to Win iPad 2, Kinect, and more!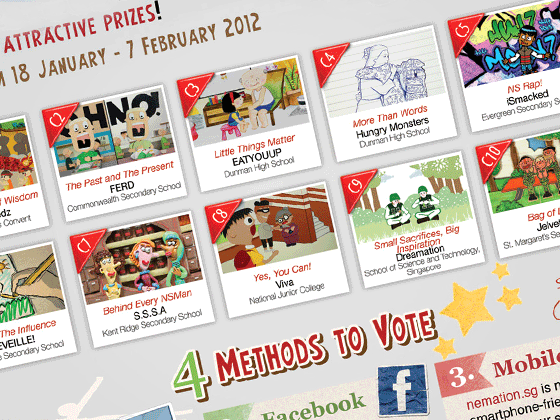 N.E.mation! is a digital animation competition organised for students in Singapore to express their thoughts on Total Defence. The top team wins the cool grand prize of a fully sponsored trip to visit DreamWorks Animation SKG in the USA worth more than S$15,000. You should really check out the quality that the 10 finalists have produced; it's impressive!
Vote for your 3 favourite clips and you stand a chance to win attractive prizes such as an iPad 2, an Xbox 360 with Kinect, a Canon camera with a total of 30 prizes up for grabs!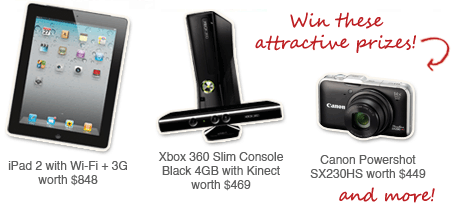 There are 4 methods to vote (which means 4 chances to win!):
Visit N.E.mation! from your PC. View all 10 clips and vote for 3 of your favorite clips!
Visit the N.E.mation! Facebook page
Visit N.E.mation! on your smartphone.
Send an SMS. Details are available on the website and Facebook.
Click over to the N.E.mation! site and start watching those clips now!
Voting ends February 7, 2012.