The River Hong Bao is an annual Chinese New Year event in Singapore.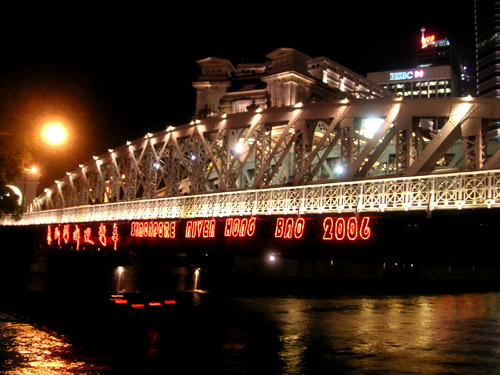 Over here, the area has been transformed into one thick with the lively Chinese New Year atmosphere. Red, yellow and purple little bulbs, as well as huge peach lanterns adorned every tree.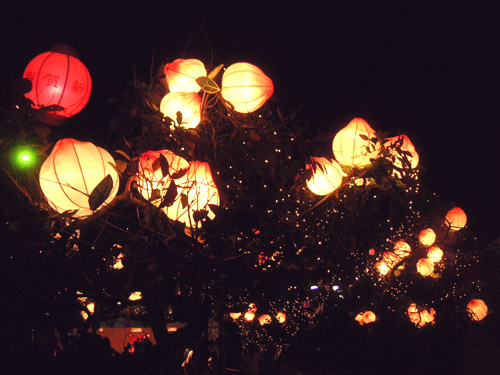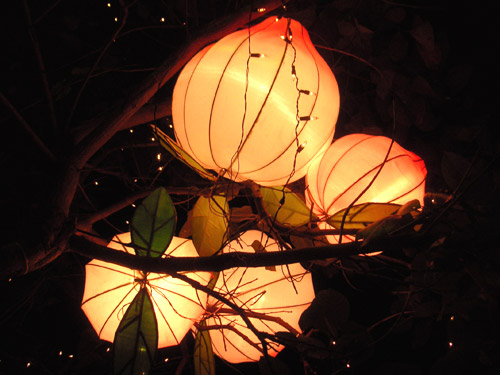 A very colourful pavilion structure was the stage where performances entertained the mostly elderly crowd. In this particular performance, the dancers were elderly women who were still active and fit at their age.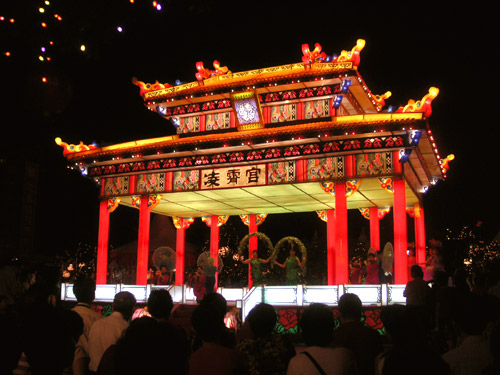 fu (luck), lu (wealth), shou (longevity), xi (happiness). Everyone was queuing to get a picture with these four giant Chinese characters. I managed to get only fu and shou.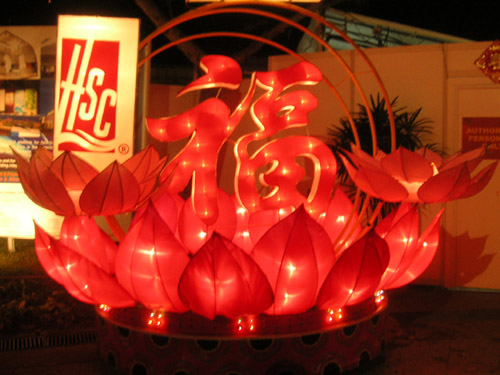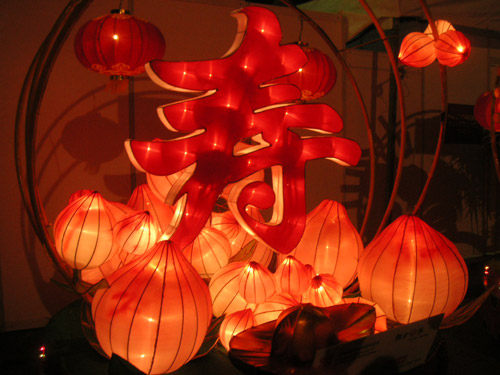 The twelve zodiac animals also came on display. I was born in the year of the rat.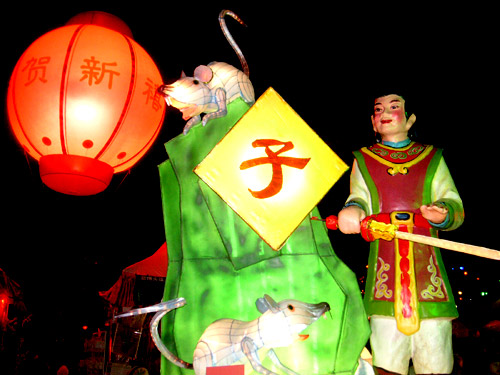 And as usual, there was the 20 metre tall statue of the god of prosperity. The folks at the Singapore tourism board love to brag about this every year. But looking at pictures I took last year, I found that they reuse the same statue every year.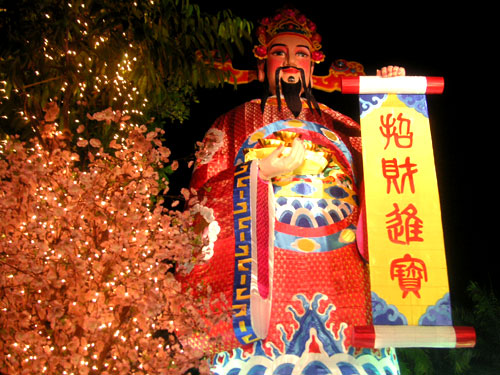 But I guess the Chinese love the idea of having the god of prosperity around. This statue sprinkles down golden confetti at the crowd on and off. Now for the god of prosperity in person…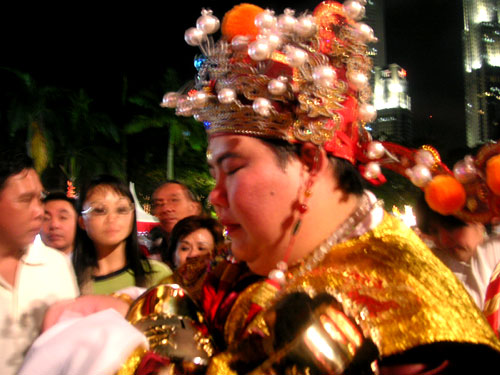 He held this huge gold liang (tael, an olden Chinese currency) which everyone in the crowd was clamoring to get a feel. The actor himself wasn't spared either. I think I saw a hundred hands touching him no less. No wonder he looked stressed and sweaty.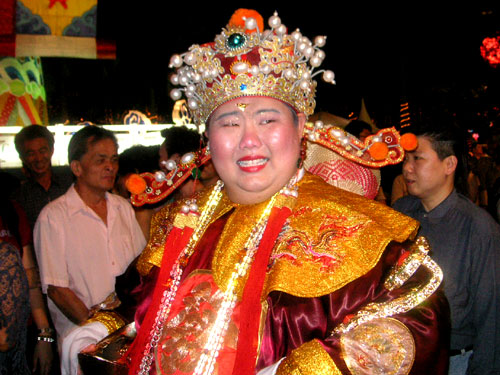 There were many food stalls at the carnival, mostly Chinese ones. One stall was selling these mai ya tang (malt sugar candy) shaped in the different zodiac animals.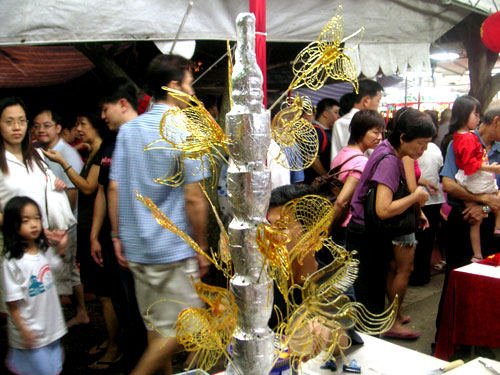 The candy was all hand-made! The stall holder was making them on the spot and selling them for three dollars each.
Another interesting stall was this particular one selling brown rice tea. The tea was supposed to help prevent night urination.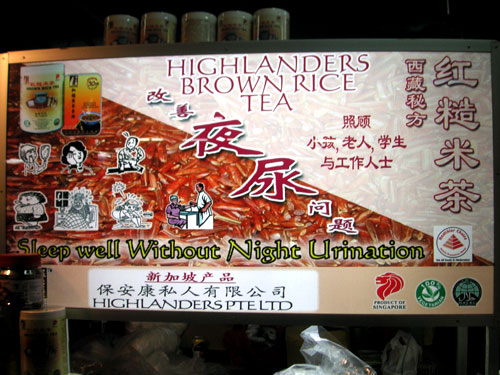 One stall was peddling Thai food, most of which looked very colourful and pretty.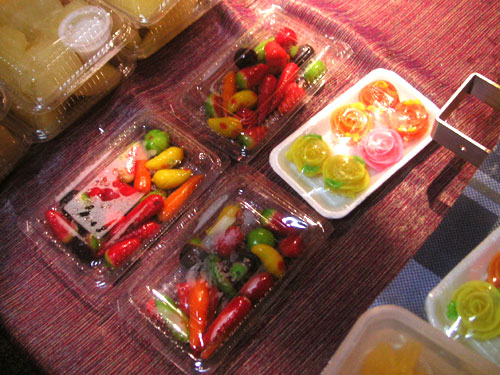 louk chup that looked like miniature fruits and flowers.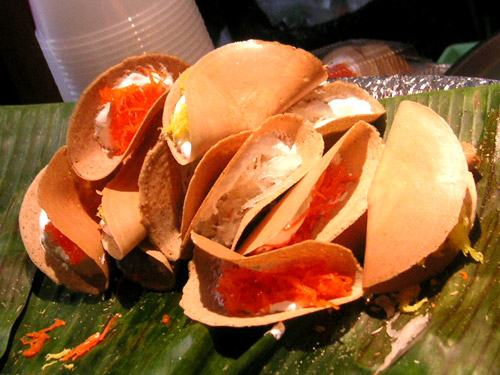 Tiny pancakes with (what I think is) coconut filling.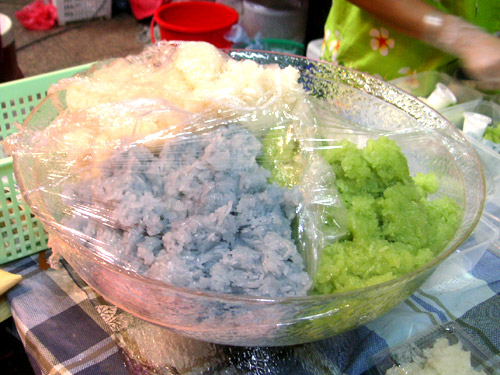 Mango rice, durian rice, etc. I fell in love with the mango rice during my trip to Bangkok two months ago. But here they used rice of different colours, such as blue and green. I thought that was very unique. The Thai stall holders sold each packet of rice at five dollars each, which was kinda expensive.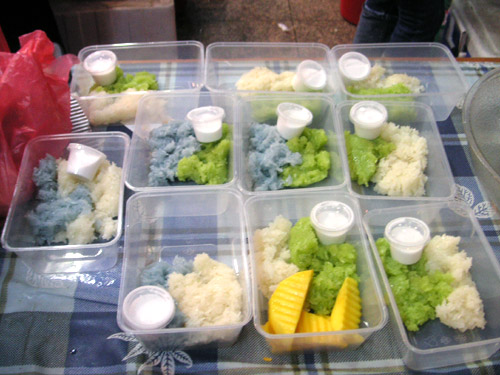 At 9:30pm, there was a fireworks display.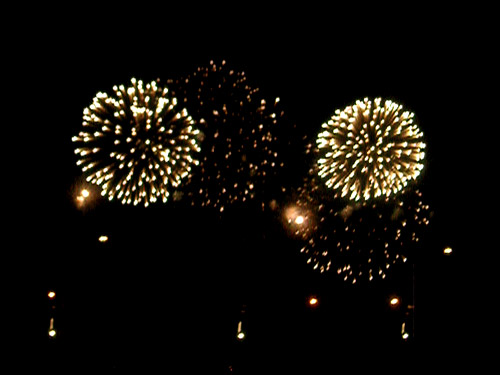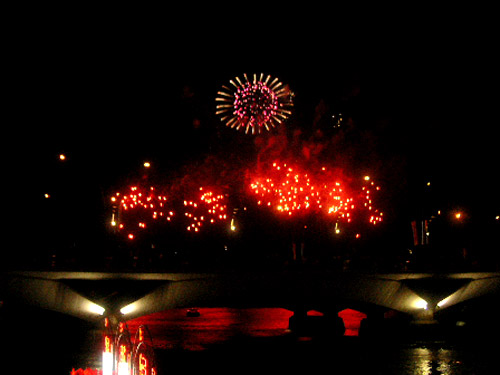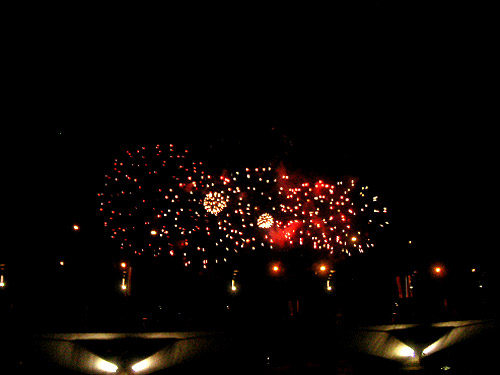 And that's it for River Hong Bao! Happy Chinese New Year!