Hidden Object Games – Download and Play!
If you're geeky like me and love spending some alone time with the computer once in a while (or perhaps everyday), check out these Hidden Object Games. I love that they are not too addictive like one of those full-fledged games, yet fun enough to keep me interested when I need a break from work.
In a typical hidden object game, you are shown a picture of a cluttered place with a mass of different objects. Your goal is to find a list of objects from the picture. Intrigued? I have a sample of pictures here. Do play along and leave your answers in the comment box if you wish!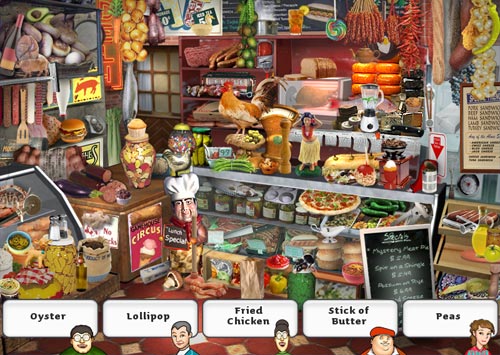 Click to enlarge
Gosh, look at all these yummies! Can you spot the fried chicken? Or perhaps the lollipop? This screenshot was taken from the Little Shop game series. In the game, you are given only 5 minutes to hunt for 15 hidden objects. Of course, there are several beautiful places that you would be poring over.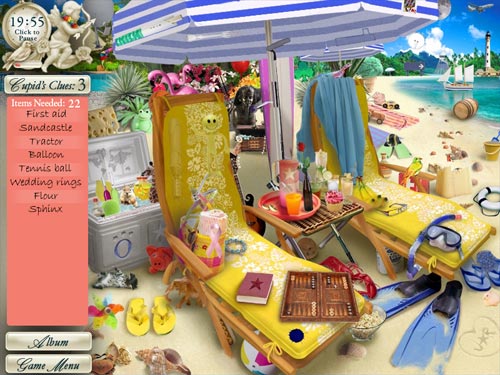 Click to enlarge
If the munchies are too much for you to handle, another hidden object game with beautiful graphics is Dream Day Honeymoon. What makes these games challenging is that the objects are always very difficult to spot. At times they may be partially hidden behind other objects. Or they may be of similar colour as the background, causing them to be camouflaged and well-hidden.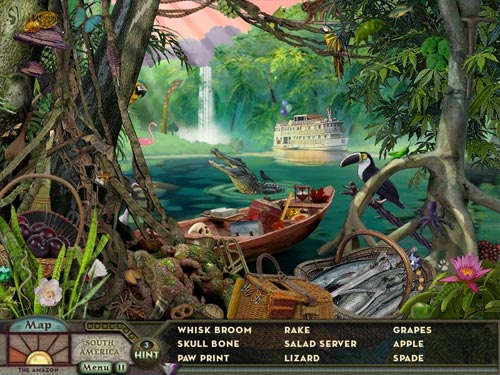 Click to enlarge
For more scenic backdrops, check out Hidden Expedition: Everest. Once you get the hang of it, you may even find your eyes getting sharper!
These games are ideal activities for families, friends and couples. Once in a while, my Mom would pop by and join me in hunting for these hidden objects. She's mesmorised by the multitude of colours! That's also the first thing that attracted me to these games; the beautiful and richly-detailed graphics!
There are dozens of these games available for trial downloads on the web. One particularly good source is Big Fish Games, where I have played most of the games listed.
If you wanna play without downloading, here are two images I have posted before. Try spotting the 75 bands and 100 movies!
Have fun!