Sparklette Readers, Grab Your Free Bags at White Canvas Gallery! [Ended]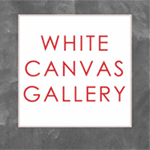 According to the National Arts Council, we have close to 300 art galleries. Now compare that with the 64 Starbucks outlets and 110 McDonald's restaurants on our tiny island!
Last year, White Canvas Gallery entered the scene in the charming neighbourhood of Tiong Bahru. They have recently held the Tiong Bahru Sketches exhibition.
From now on, if you attend any of the events at the gallery, look for curators Ricky or Zaihan. Holler "Sparklette" and you'll get a free black canvas bag!
Did you know that in Singapore, there are more art galleries than Starbucks and McDonald's outlets combined?
Here are some events coming up:
15 Oct: Exhibition opening of FLIGHT
Light, mostly vegetarian finger food and refreshments will be served. A very young crowd of mostly college arts students is expected. (7:30pm)
16 Oct: Bookbinding demo by Yan Qing Low
An artist's talk. Free event. (2-4pm)
16-17 Oct: Figure Drawing mentored by Tung Yue Nang
Live model will be provided. Minimum 8 pax for class to start. $150 for the two day session. (2-5pm)
23 Oct: Make your own Flying Machine with KhymChi and Jane Stephanny
Bring your kids and help them make their own paper sculpture flying machines! Free but reservations required. (2-5pm)
30 Oct: Draw Your Own Superhero!
Let Ocean Wang teach you how to draw your own superhero based on portraiture. Free but reservations required. (2-5pm)
10 Nov: White Canvas Gallery joins the Philippine Embassy in celebrating Art Trek
An annual art event that celebrates Filipino contemporary art. Featuring Siningapor, a group of Filipino Artists based in Singapore. (Exhibition opening will be on November 10, 7:30pm.)
Date to be confirmed: Copyright for Visual Artists
Lawyers from the Intellectual Property Practice Group of Colin Ng and Partners will give a primer on copyright for the visual artist. Visual artists, collectors and people working with the visual arts are the target audience.
White Canvas Gallery
78 Guan Chuan Street #01-41
Singapore 160078
Tel: +65 6220 8723 |
Website
Opening hours: 12noon – 9pm daily
While you are there…
If you need a quick afternoon pick-me-up, there's the newly-opened 40 Hands Coffee bar and café nearby (78 Yong Siak Street #01-12)! I have not been there myself so I don't have a review for it (yet). If you beat me to the place first, let us all know what it's like!
Feeling peckish after visiting the exhibition? Head to Tiong Bahru Market for some nice lor mee or pork rib prawn noodle.
The neighbouring boutique hotels have some nice restaurants, too, such as Nectar at Wangz Hotel and Potion at Nostalgia Hotel. Don't forget to check out the ultra-delicious lobster squid ink pasta at Wangz!
Feel like taking a little walk? Hotel Re! on Pearl's Hill has wonderful set meals and international brunch buffet. Have fun!