Christmas Tree of the Day #12 (2010 Edition) – Santa Claus Is Coming to Town!
When I first saw this Christmas tree, I didn't really see it. What do I mean? Well, my attention was entirely focused on the larger than life-sized Santa Claus at its base, with equally gigantic hands to match. Jolly old St. Nicholas is so huge he literally wears the Christmas tree as his pointy hat!
What is the tune that automatically pops into your head when you see this?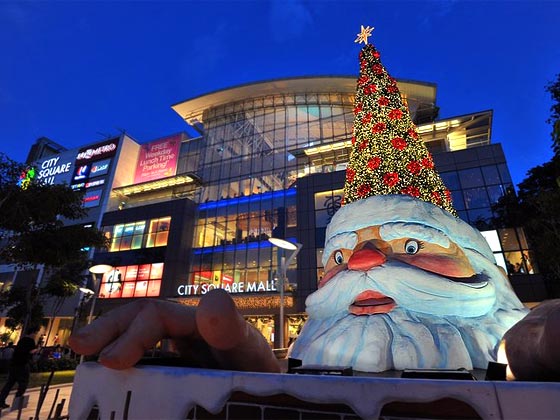 Photo by City Square Mall
Why, Santa Claus is coming to town, of course! Catch Santa at the eco-friendly City Square Mall on the fringe of Little India.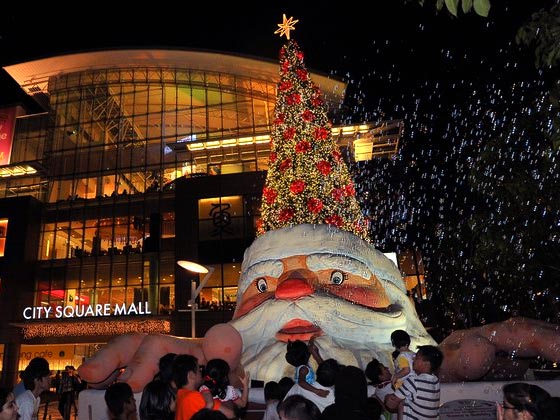 Photo by City Square Mall
To make Santa appear friendlier and less intimidating, he even blows cute bubbles!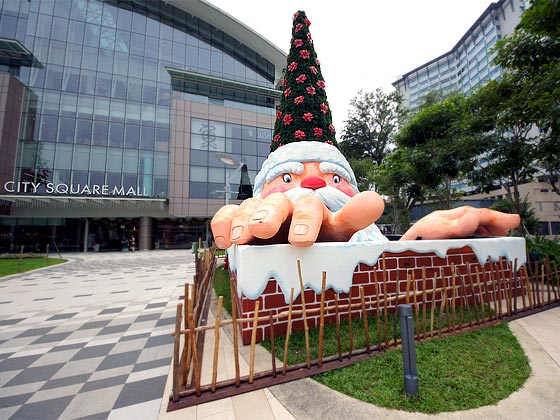 Photo by Jerry Wong
And this is the grand finale of the Christmas Tree of the Day series for 2010, where I showcase 12 unique Christmas trees in Singapore. Hope you had fun following this series as much as I did sharing the pictures with you! I'm actually a little sad that it has ended. Until next Christmas then!
Merry Christmas, Sparklies!
Have Your Say!
Have you seen any gorgeous Christmas trees this festive season? Share with us in the comments!
For more Christmas trees, check out the Sparklette Christmas Tree of the Day series.