Christmas Tree of the Day #11 (2010 Edition) – Precious Moments [Video]
Ever since they were created by Sam Butcher in the 1970s, Precious Moments figurines have become popular collectible items worldwide. The porcelain figurines are usually of chubby children with teardrop-shaped eyes and are hand painted in pastel colours.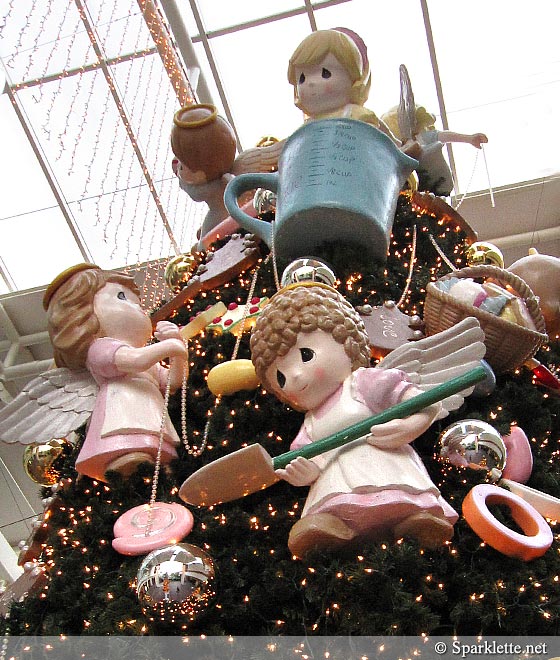 This Christmas, you can gaze at these adorable life-sized cherub-like angels from Precious Moments perched on one Christmas tree. The precious Christmas tree is truly one of its kind.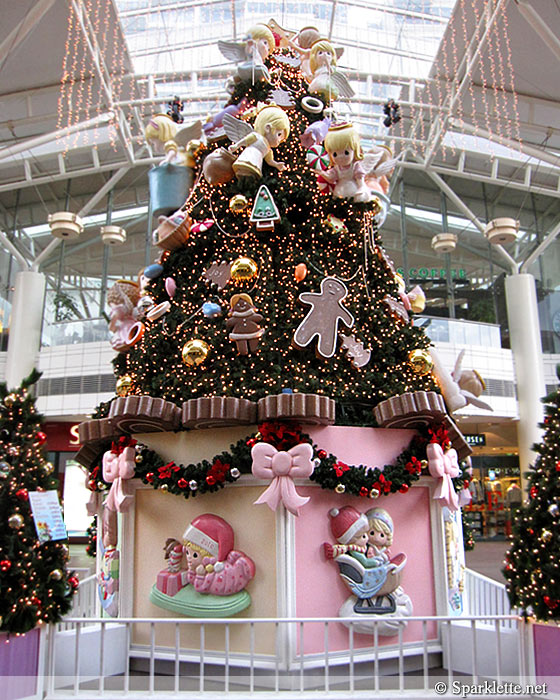 You can find it at the entrance of Jurong Point Shopping Centre accompanied by a handful of smaller trees at its side.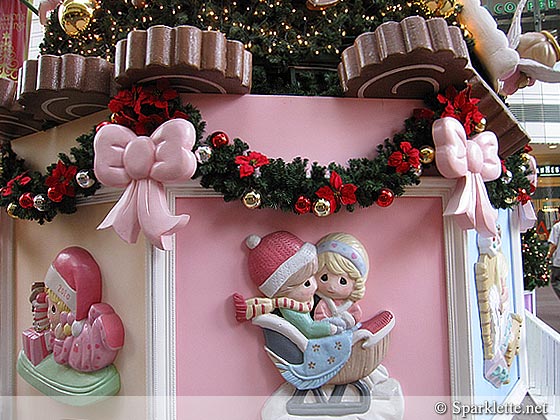 The base of the tree takes a hexagonal shape, with each side painted in the trademark pastel colours and the children depicted in various scenes.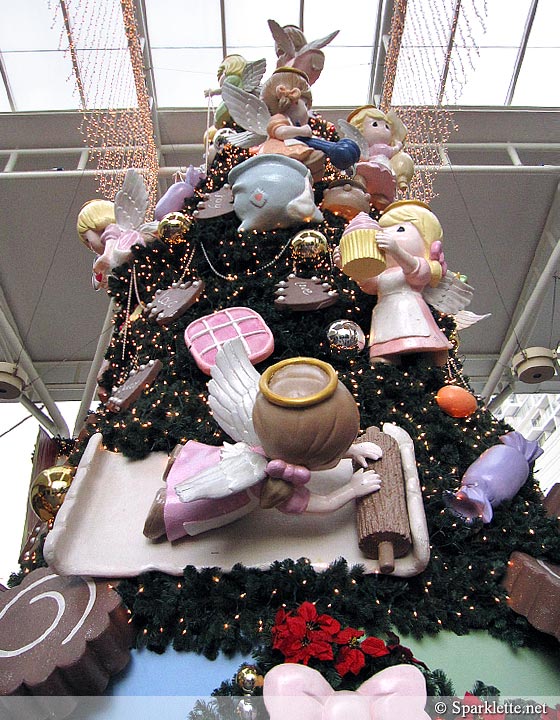 Did you know that Precious Moments first started out as art on a line of greeting cards and posters in the early 1970s? They became wildly popular and demand grew. In 1978, the first 21 original Precious Moments bisque porcelain figurines were introduced to the market.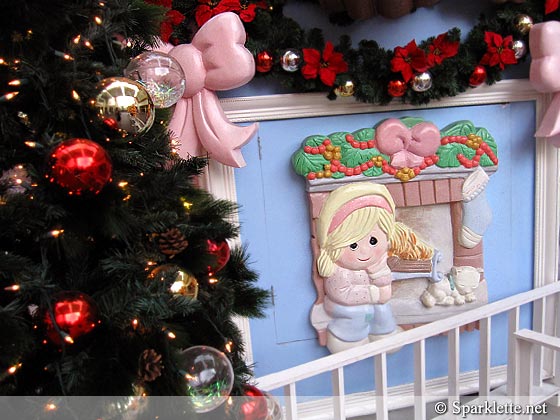 The collection is now well over 1,500 pieces with new figurines introduced each year. Each year 20 to 40 figurines are produced and 12 to 20 existing figurines will be retired from production. When the figurines are officially retired, the mold is broken never to be produced again.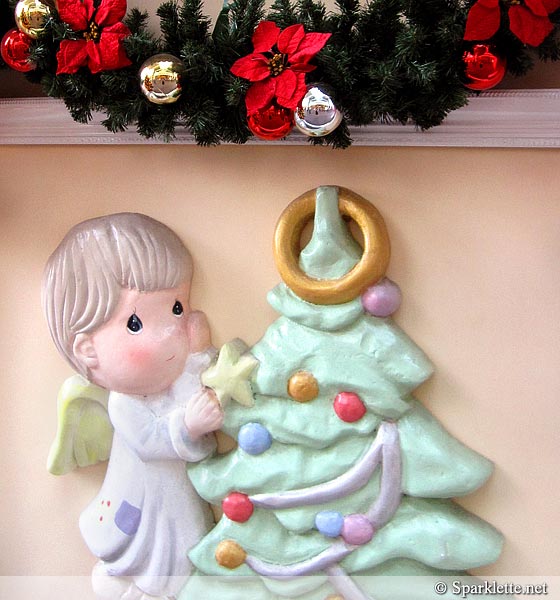 Apart from the cute characters, the Christmas tree is adorned with sweets, lollipops, ribbons, baubles and gingerbread cookies.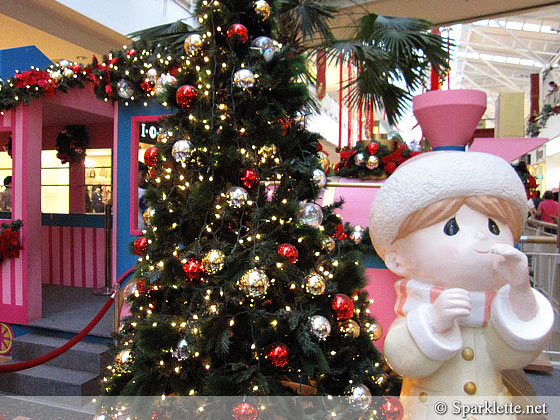 Enter the mall and you would find a bright pink train with more Precious Moments characters.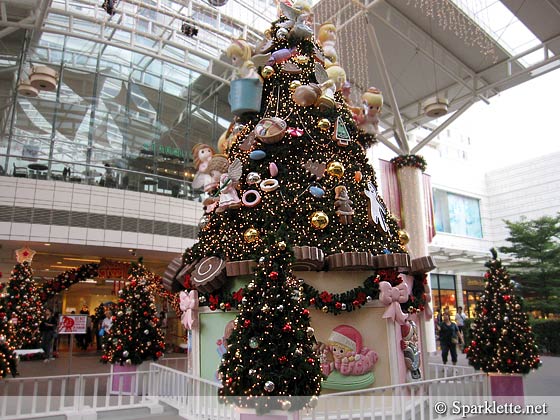 At hourly intervals, there would be a little musical complete with popular Christmas tunes, man-made snowflakes and bubbles! Catch the 4 minute show in this video.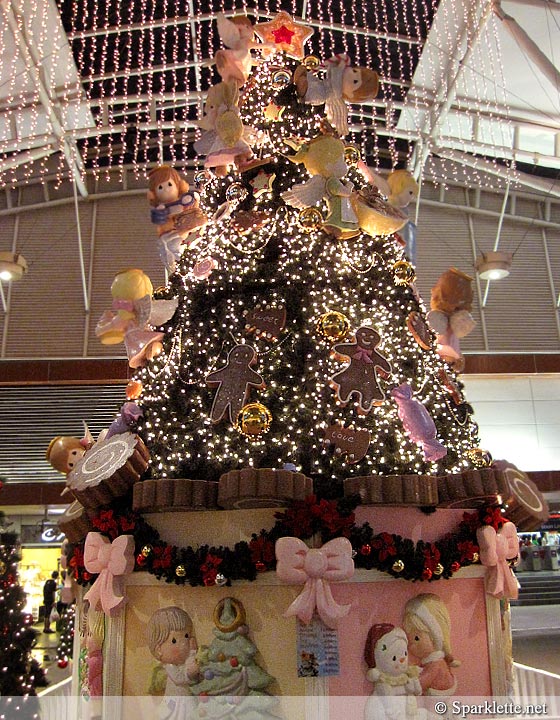 For me, this has to be the most gorgeous Christmas tree this year! What do you think?
Have Your Say!
Have you seen any gorgeous Christmas trees this festive season? Share with us in the comments!
For more Christmas trees, check out the Sparklette Christmas Tree of the Day series.