Christmas Tree of the Day #1 (2009 Edition) – Giant Tree at Ngee Ann City
From now 'til Christmas, we are celebrating here with a special Christmas tree a day over a course of 12 days.
If you visit Ngee Ann City at Christmas, there is one towering sight you definitely can't miss. The giant flagship tree at the mall stands at a height of over four storeys tall. It kick-starts my Christmas Tree of the Day series for 2009!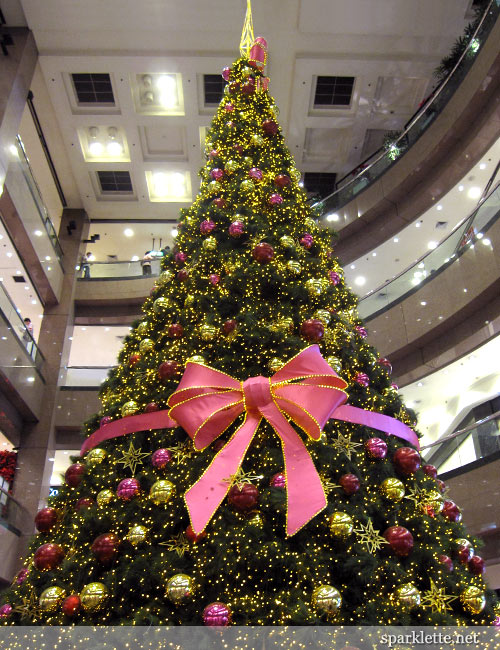 Shiny pink and gold baubles adorn the tree on all sides. Yet, it is the giant pink bow wrapped 'round the tree that makes it pop.
Here's a snapshot of the setting up in progress.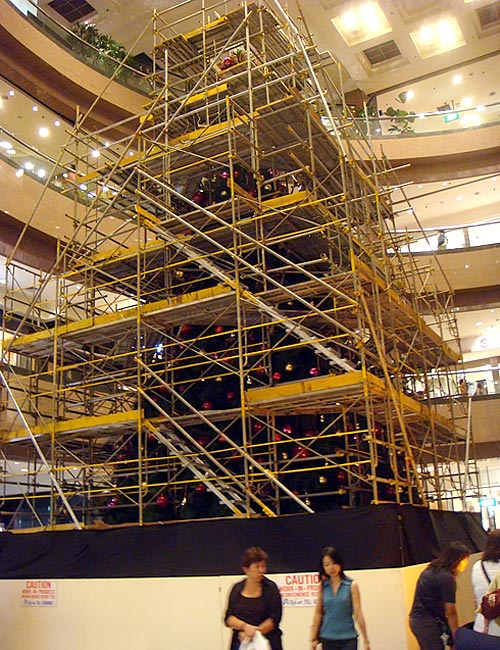 Photo by Keropok Man
From far, the tree looks like a present!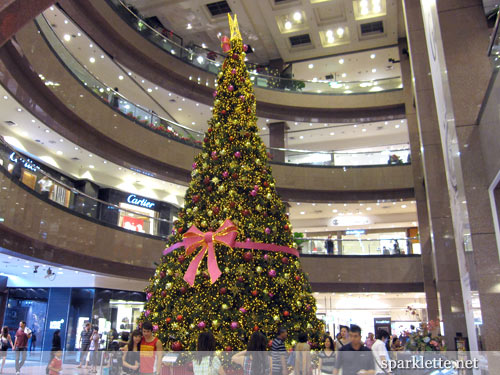 And that is the first tree of the series of 12 Christmas trees. Don't forget to subscribe to my blog and celebrate with a tree each day all the way to Christmas!
For more Christmas trees, check out the Sparklette Christmas Tree of the Day series.