Christmas Tree of the Day #3 (2010 Edition) – A White Whimsical Christmas at Suntec City
At Suntec City, the mall has created a white Christmas. While snow is an impossibility here in Singapore (for our generation anyways and the next ten perhaps), that doesn't stop anyone from using white as the main choice of colour for Christmas decor.
The magic number 3 in the Christmas Tree of the Day series, 2010 edition, is the tree made up of white baubles. There are at least two of such trees that you can find at the mall and convention centre.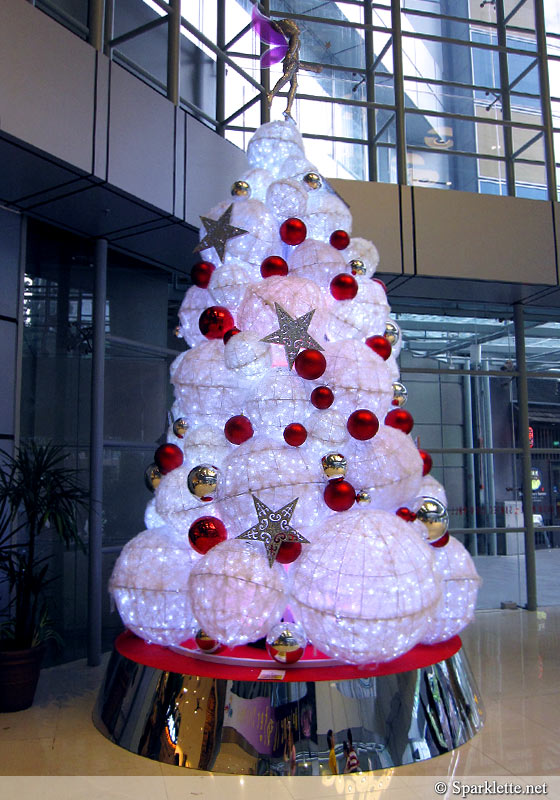 Simply decorated with smaller red and silver baubles and sparkling stars, a cool bluish white light glows from within the tree. Finally, a little fairy with purple wings rests at the very top.

Photo by Choo Yut Shing
Look around the mall and you would find various ornaments bearing the same design scheme.

Photo by Choo Yut Shing
An even bigger Christmas tree stands at the mall's entrance, greeting shoppers and visitors streaming in from the City Hall and Esplanade underpass.
Have Your Say!
Have you seen any gorgeous Christmas trees this festive season? Share with us in the comments!
For more Christmas trees, check out the Sparklette Christmas Tree of the Day series.