Christmas Tree of the Day #2 (2010 Edition) – Tiffany & Co Little Blue Boxes
The Orchard Road shopping belt gets extra crowded during the festive season. The Christmas light-up starts in November, when all the major shopping malls and the streets would be decorated in festive colours and shimmering lights.
The theme for this year is "Starlit Christmas" and the busy shopping district has been divided into three colour segments – pink representing peace, blue representing joy and purple for love.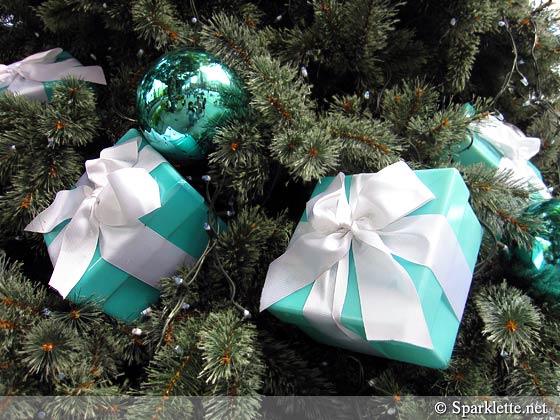 At Ngee Ann City, a trio of Christmas trees brings the blue from every girl's favourite jeweler, Tiffany & Co.
Hanging from the trees are the very familiar Tiffany blue boxes tied in the lovely white ribbon, topped with a multi-pointed blue star.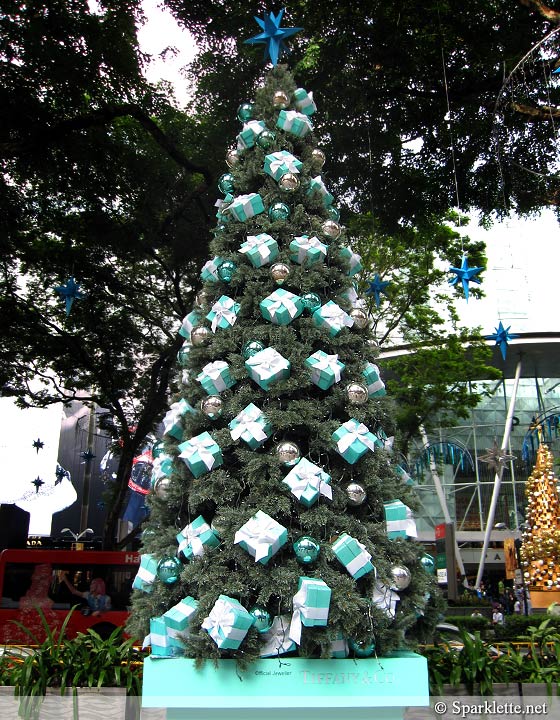 Personally, I am a big fan of such brand/product placements as they are usually done in very clever and creative ways. Here's how some big brands do it:
– Braun Büffel
– Coca-Cola (Bangkok)
– Ferrero Rocher
– Soo Kee Jewellery
– Swarovski Crystal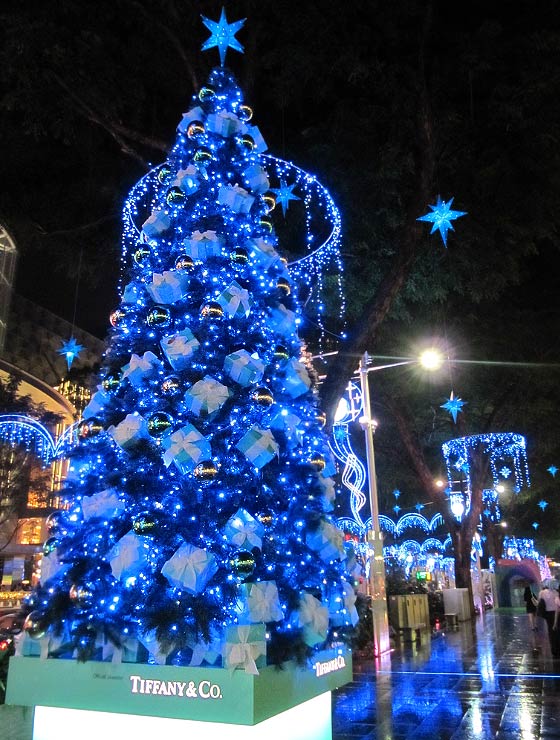 Photo by f1nuttah
At night, the tree of the Little Blue Boxes are lit in blue. Very classy.
Have Your Say!
Have you seen any gorgeous Christmas trees this festive season? Share with us in the comments!
For more Christmas trees, check out the Sparklette Christmas Tree of the Day series.