Christmas Tree of the Day #11 (2006 Edition)
I spotted this tree as I was passing by Raffles City on a bus. Well I haven't actually had the chance to take a picture of it myself, so all credits go to my ex-boss and friend, Allan, for this high quality and very well taken picture. I thought this was too unique a tree to not feature in "Tree of the Day".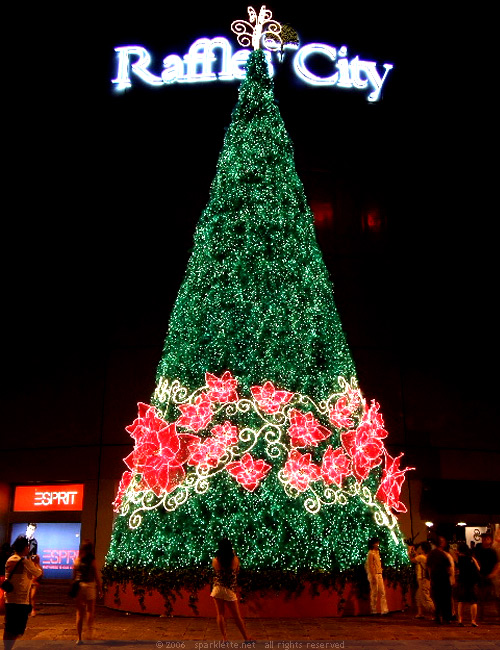 It is fully illuminated at night with the green lights colouring most of the tree. Those eye-catching red flowers and pretty yellow spirals are the real star of course.
But has any of you seen this tree in the daytime? I wonder if it looks as magnificent because it doesn't seem to have any decor, does it? It's the lights that makes it what it is.
Nonetheless it still is a spectacular sight. Most Christmas trees look better in the dark with their lights on anyway.
There goes Tree #11. Just one more tree, and one more day to go!
For more Christmas trees, check out the Sparklette Christmas Tree of the Day series.