Christmas Tree of the Day #10 (2006 Edition)
I have been looking out for nice and unique Christmas trees to take pictures of. Little did I realise that I don't actually have to look far – there's one right in my own neighbourhood!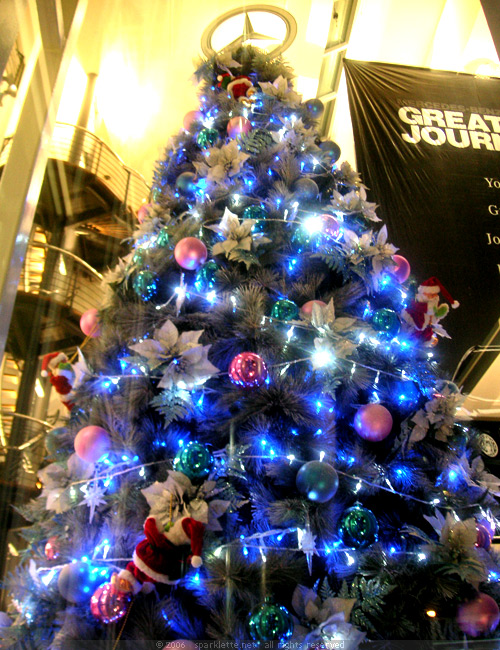 At the Mercedes-Benz Centre, I spotted this huge tree decorated with blue lights and white flowers. Nestled at its tip is the familiar Mercedes-Benz logo instead of the regular star!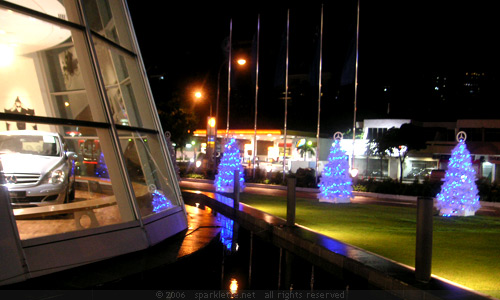 Blue was the definitive colour scheme. The smaller trees lining up outside the main building were all lit in cool blue.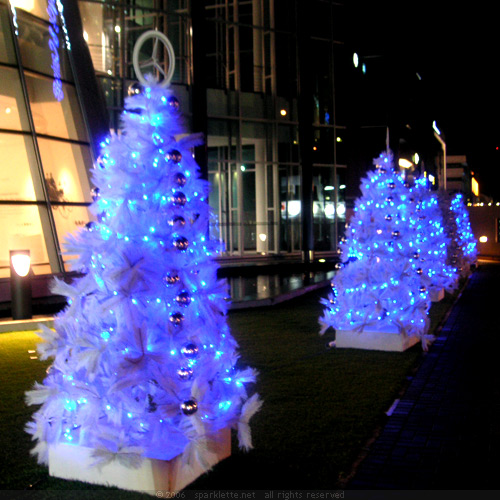 Look, there's the logo again! Now, wouldn't these look nice against the pink Christmas tree? I think the blue and the pink would look so pretty together!
For more Christmas trees, check out the Sparklette Christmas Tree of the Day series.