Christmas Tree of the Day #12 (2006 Edition)
If I could, I would name this tree Starry-Eyed Surprise. How very fitting, isn't it? I totally love the stars on this one.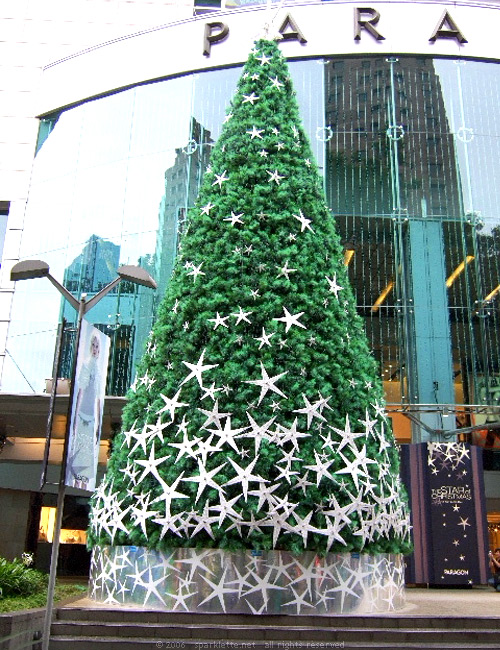 Photo by My friend Allan
This starry tree can be spotted outside Paragon. It looks magnificent using just the most basic decor – stars, and only stars. A multitude of silver stars in all sizes. How pretty!
So here endeth my 12-parter series of "Christmas Tree of the Day". Hope you had fun with it! I sure did!
Merry Christmas everyone!
For more Christmas trees, check out the Sparklette Christmas Tree of the Day series.