Chinese New Year Decor #1
Following the popular "Christmas Tree of the Day" series, I thought it would be cute to have a similar one for Chinese New Year. I don't care if the response is going to be lukewarm. A holiday is a holiday, and that is always a good thing. So let's get festive!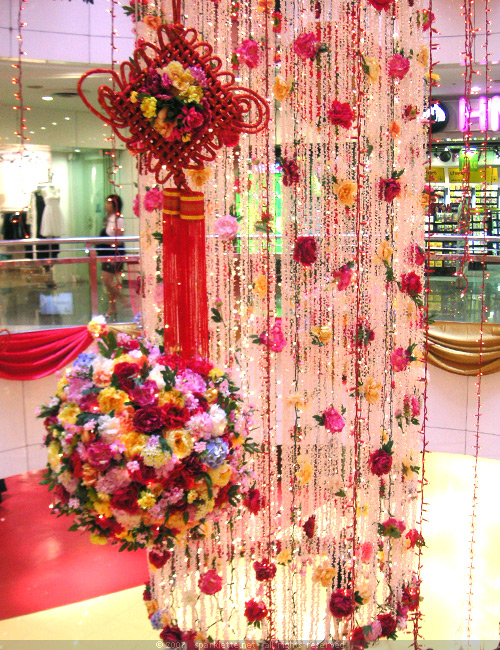 I was awed by the decor at the Heeren. At the heart of the mall you would notice string after string of cherry blossoms (I think they are but I can't be sure) raining down from the ceiling like a fountain. It had colourful peonies and dainty little lights, not unlike those in Christmas!
I thought it's all very beautifully done, and very elegant! The red veils are a very nice touch. Check out that cluster of peonies too. I love the purple ones!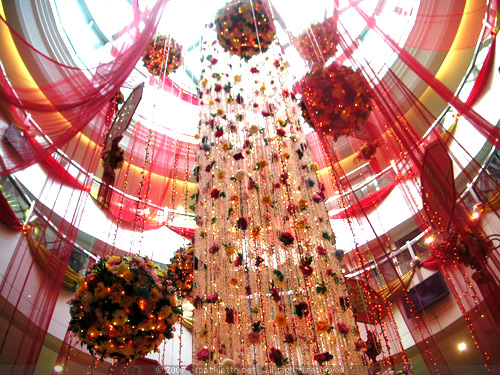 Normally I wouldn't pay much attention to Chinese New Year decor, well not as much as I would for Christmas anyway. But the decor at the Heeren impressed me so much it sparked off this new series of blog entries.
Oh I won't be doing this everyday though. There's still a long way to go before it's Chinese New Year!