Christmas Tree of the Day #2 (2006 Edition)
With its wave-like architecture and all, VivoCity is a shopping mall that has a one-of-a-kind look. It being Singapore's largest mall, naturally its flagship Christmas tree has to be just as unique and majestic, deviating from the usual green or white trees.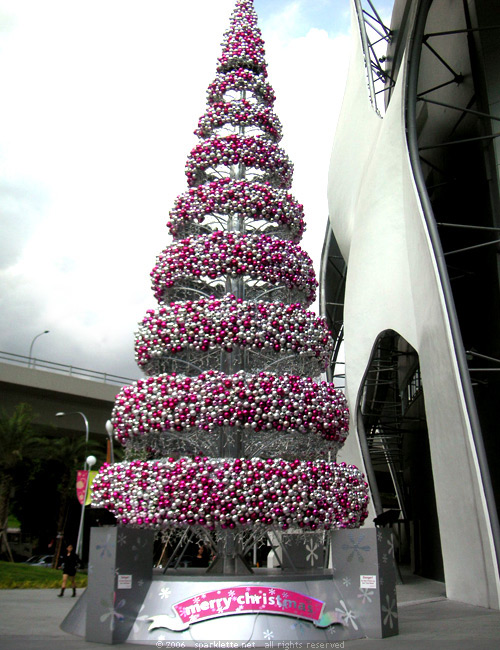 Decked out in silver and various hues of pink, this shiny tree is made completely out of Christmas baubles and lights in alternating layers. Say, doesn't it resemble a giant multi-tiered cake?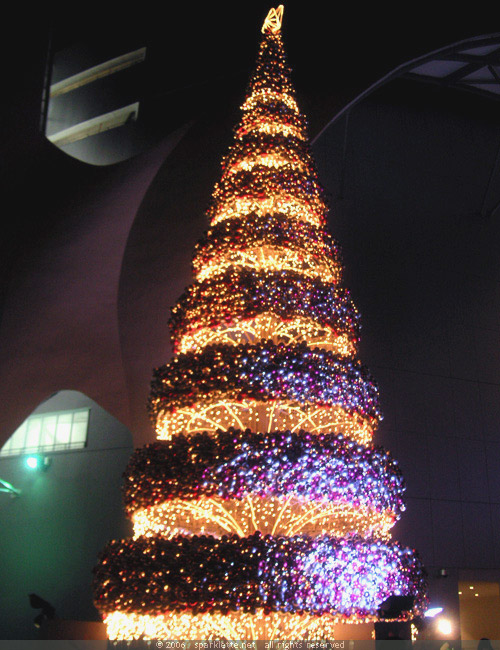 I love the way its thick layers of Christmas lights come alive at night, looking all magnificent and bright.
For more Christmas trees, check out the Sparklette Christmas Tree of the Day series.