Christmas Tree of the Day #3 (2006 Edition)
This is, hands down, the most magnificent tree I have ever seen in this lifetime. Made with clear crystals and close to a thousand carats of diamonds, it is Soo Kee Jewelry's latest attempt at wowing the crowd. And wow us it did, for this diamond tree is literally worth a million bucks! Or 1.55 million bucks, to be more precise.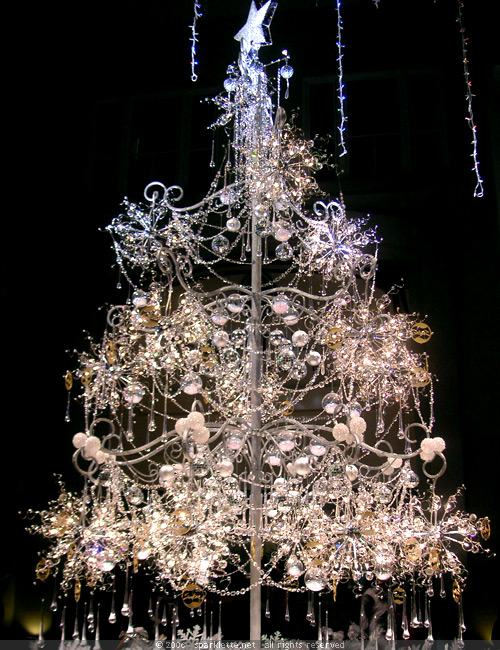 Shoppers at Bugis Junction literally come to a standstill when they see the tree. Awed by its splendid beauty, people around can't help but ogle and snap multiple pictures with their mobile phones and cameras. I even spotted a lady recording it on video for minutes!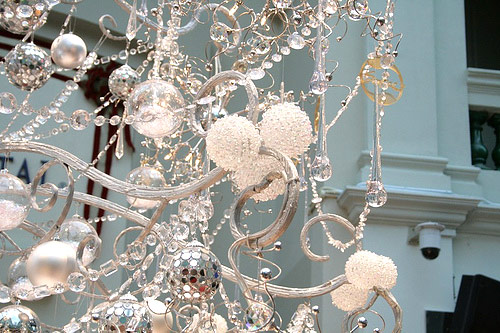 Photo by DuNnO
If you're wondering why the tree has yet to be stripped bare of its diamonds by eager people, it's because they are all encrusted upon the huge star perched at the top where it's safely beyond reach.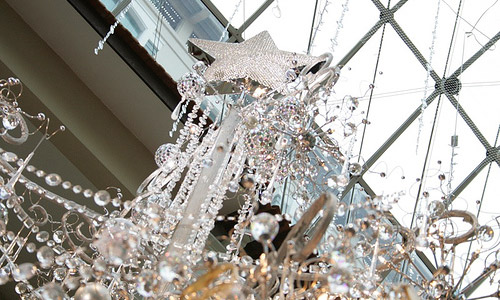 Photo by DuNnO
Some statistics:
– Man hours: 12966
– Weight: over 3215 kilograms
– Lights: 456
– Crystal beads: 3762
– Diamonds: 21798
– Carats: 913
– Worth: $1,550,000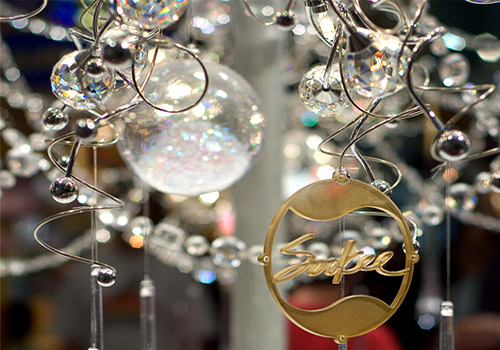 Photo by william_wwong
Ahh! Diamonds are *so* a girl's best friend. I think I'm gonna pay it a visit again!
For more Christmas trees, check out the Sparklette Christmas Tree of the Day series.