Christmas Tree of the Day #7 (2008 Edition)
Wanna help out at Santa's workshop? Well… You can't really, not unless you're an elf! But fret not, because you can view his elves at work at Harbourfront Centre.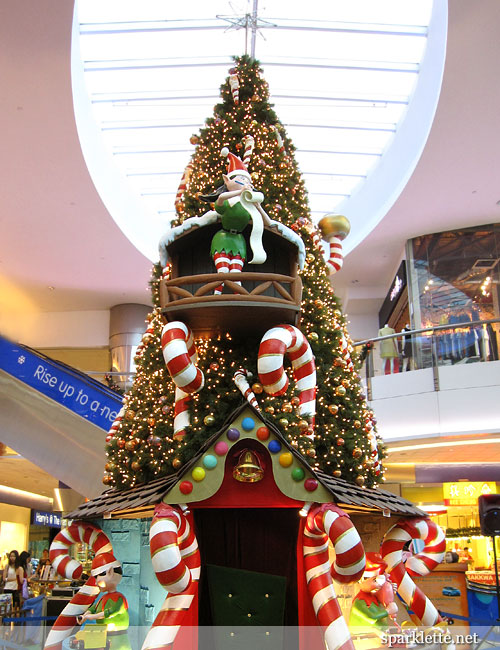 The colourful Christmas tree is one filled with yummies! Think giant candy canes and gingerbread men.
At the base of the Christmas tree, you can see Santa's elves hard at work! There's one mixing the batter…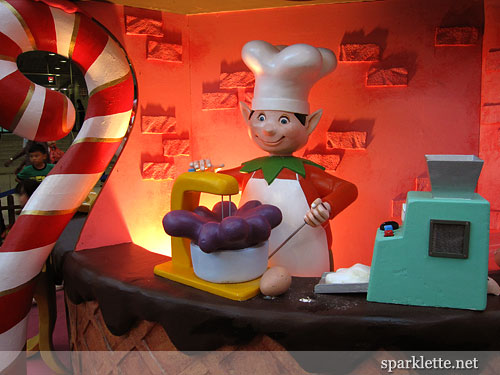 … While another is icing the gingerbread man. He's got the best job!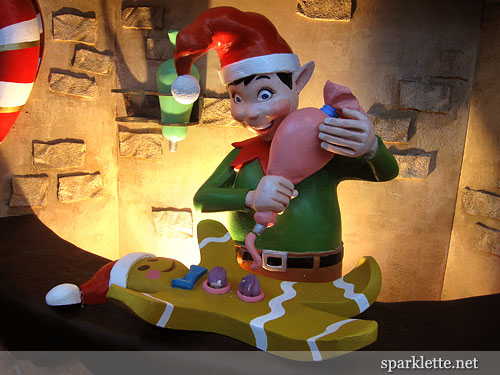 Ahhh! How cute is that? I love gingerbread men!
For more Christmas trees, check out the Sparklette Christmas Tree of the Day series.