Christmas Tree of the Day #8 (2008 Edition)
Forum the shopping mall has done a beautiful job with their Christmas decor. Red baubles are the building blocks that they have used for the Christmas tree standing outside the building. Boy, is it a stunner!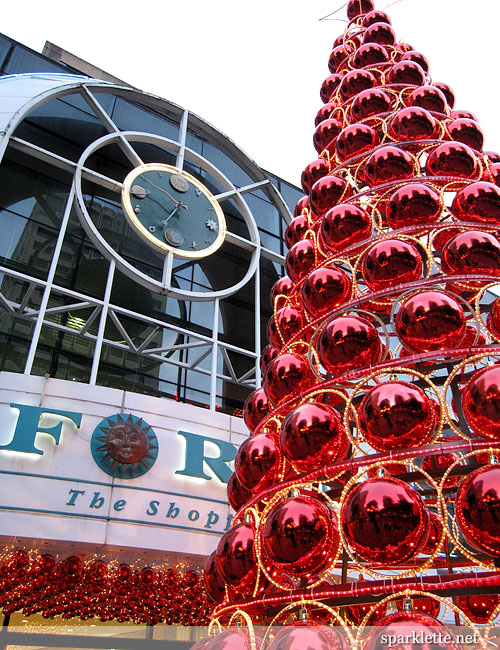 Normally, I would imagine a red Christmas tree to look hideous. But this particular red tree has been done up in such a tasteful way, it is easily one of the most unique and stylish looking trees in Singapore this Christmas!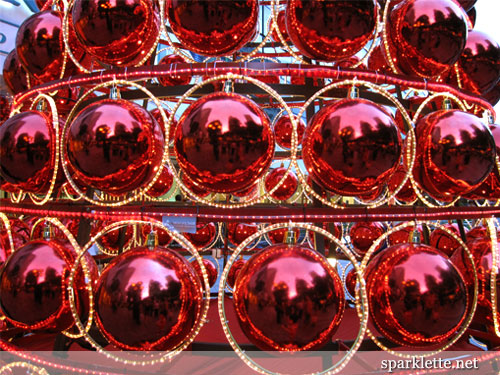 Using shiny balls isn't exactly a brand new idea though. the central did it with golden balls last Christmas.
But for me, this red tree is way yummier and more Christmasy too!
For more Christmas trees, check out the Sparklette Christmas Tree of the Day series.