Does Anyone Remember Christmas?
As part of its celebrations of opening a new wing, the Centrepoint shopping centre has installed a series of art sculptures at the front of the mall. Check it out!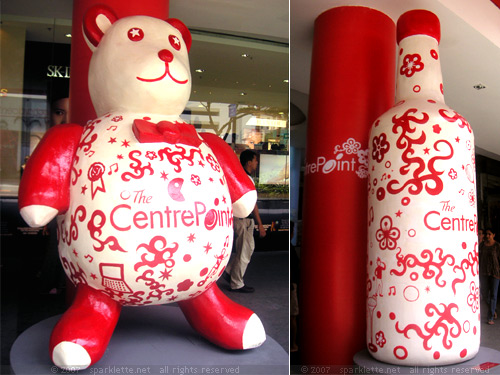 I love the teddy bear sculpture the most, with its huge belly and all. Now, if only it was twenty times smaller and cuddlier! The red and white reminds me very much of Christmas.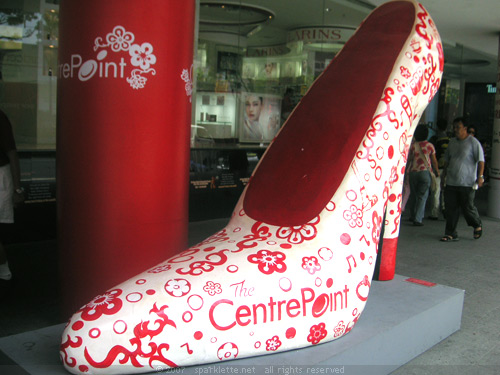 Come to think of it, Christmas doesn't even seem that long ago does it? Yet it has already been three months!
I miss Christmas. I miss the warm, fuzzy feeling that I always get at that time of the year. Most of all, I miss the people that I got to spend December with not too long ago.
Does anyone remember Christmas?