my Mom is an avid collector of various collectible items. In the past, she collected the magnetic transitlink cards when they were still in use, as well as brand new phonecards. These cards are valuable only if they are maintained in their unused condition. The value of an extremely rare set of cards can be inflated up to many times its original value, fetching up to hundreds of dollars. A decade ago, Singapore was still in the transitlink card or phonecard collecting frenzy. Everytime a new limited edition card or set of cards was released, people queued for hours, and sometimes even days just to get hold of these cards.
i remember many a time when I was young, I queued with my Mom overnight along with thousands of other people just to buy the limited edition phonecard that was limited to the first 2000 people. I also remember the numerous times I had tagged along with my Mom to go shopping for these cards all over the island. My brother didn't share the same passion. But I was fascinated by the beautiful designs and colours on these cards. My Mom says that when she dies, she wouldn't have much money to leave us. All she would have would be these collections.
nowadays, Singaporeans don't really collect these cards anymore. So in recent years, my Mom started collecting red packets (you know, the ang pow you get your money in every Chinese New Year). I even spent the whole of today helping her display the red packets nicely in albums. She is very proud of her collection, but she isn't selfish about it. She shares whatever she has with her fellow red packet collecting friends. This wouldn't be an interesting blog entry to most people, but I'm blogging it because it would make my Mom happy.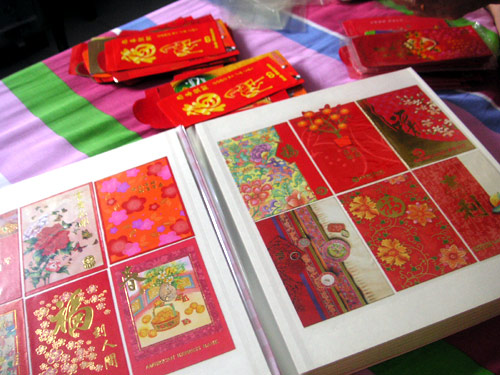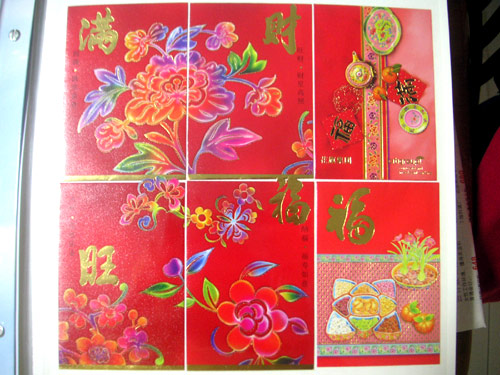 One thing to note is that my Mom only collects commercial red packets, that means only those released by companies. Store-bought red packets are a no-no. They may look more beautiful but are simply meaningless, she says.


Some red packets aren't actually red, but come in various unique colours such as yellow. I always get excited when I come across the uniquely coloured ones. One of my favourites is this one from starhub, featuring their mascot dog, sparky.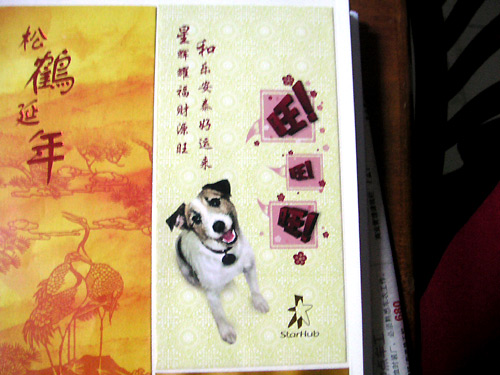 There are purple and pink packets too. I simply love the purple one from cadbury chocolate! Look, there's even one from awfully chocolate. Anyone knows where this shop is?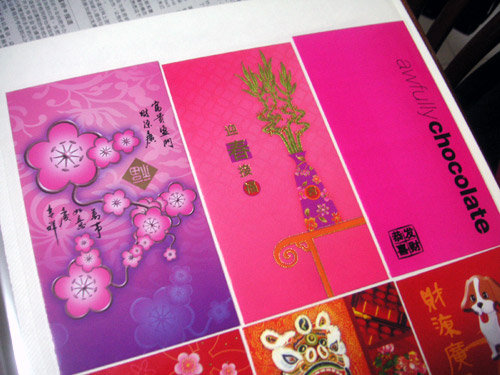 The pink ones are so pretty too! One from tian po jewellery…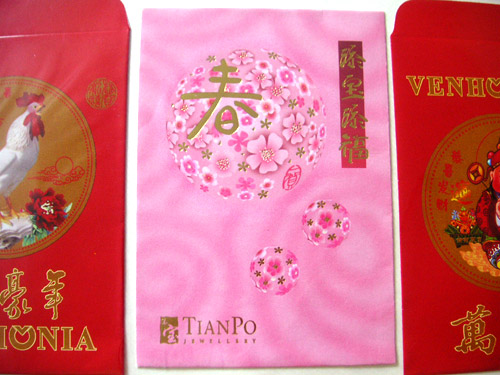 … Another one from the Taiwan shihlin street snacks.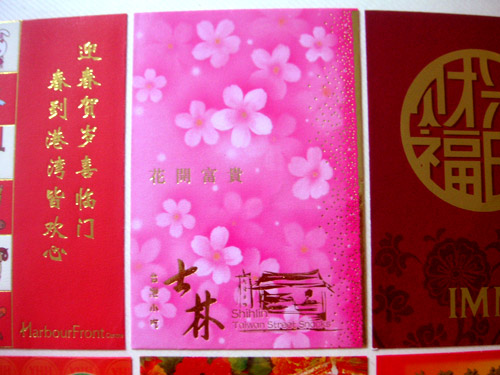 There are red packets released by fast food restaurants.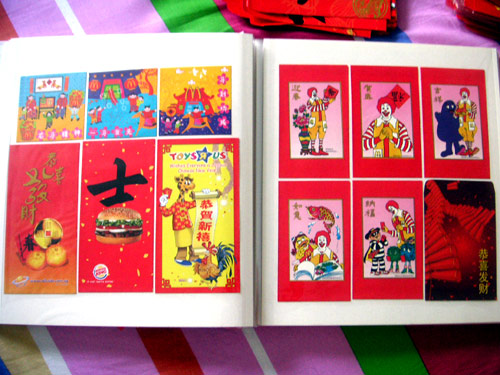 The ultra adorable qoo drinks!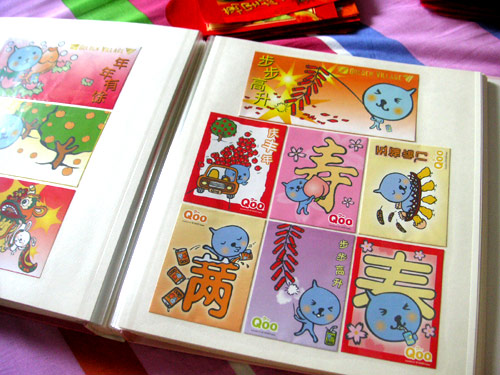 And our favourite m&m's!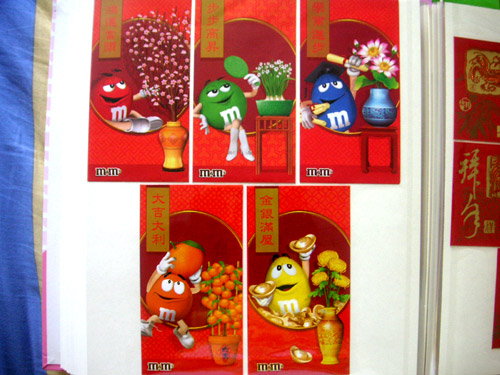 One rather unique red packet is this very narrowly shaped one from the Tung Lok group of restaurants. This orange packet is so narrow that you can't fit in a dollar note without folding it. I think it's only meant to hold coins.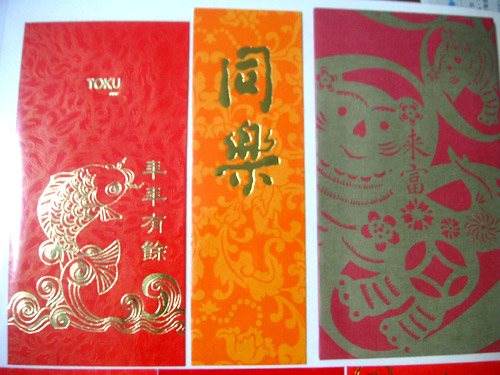 Also, in these couple of years, gold packets are gaining in popularity and more companies are releasing those.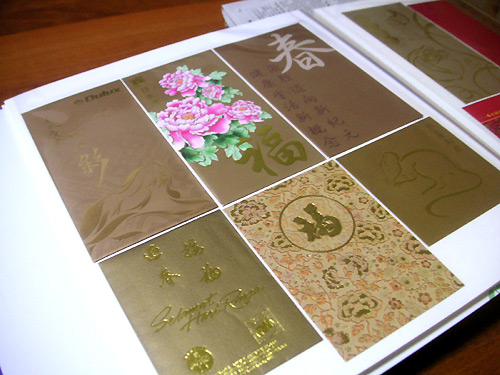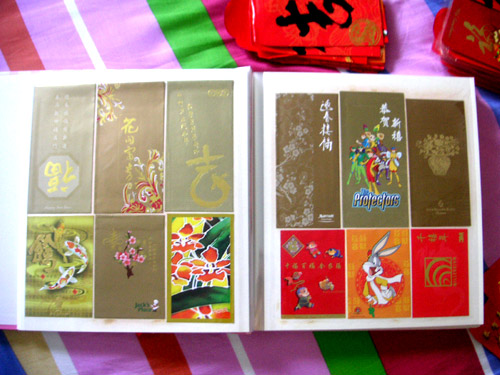 I think the gold packets give off a more classy and "expensive" feeling. My favourite is this one from American express that has a pop-up feel to it.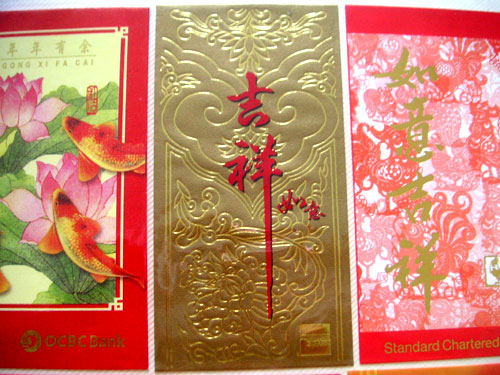 Last but not least, here's one for the guys.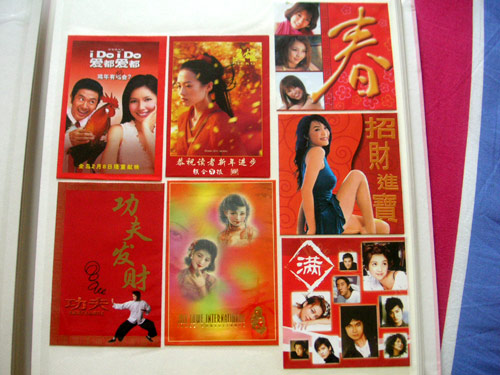 Well organising, arranging and displaying the hundreds or even thousands of different red packets was exhausting and sure took up a lot of time! But I was glad as it allowed my Mom and I to spend some time together. We had dinner at the keng eng kee seafood place, in the Alexandra Village vicinity. Everyone please do not go there!
the food was expensive, it took damn long for the food to be served, and it wasn't exactly worth waiting for! One couple seated right behind us walked away in a huff after waiting a long time for their food that never came. At 8pm, I was already feeling super hungry as I barely ate anything the entire day. And a hungry wanting is a cranky wanting. I managed to get our food served immediately.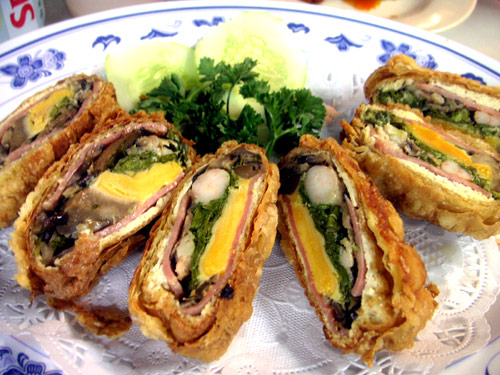 The fried rolls came first, each one containing egg, prawn, vegetable, ham and mushroom. To their credit, the dish was actually very delicious! But then again, it ought to be since they called it their house specialty. Moreover, anything that is deep-fried tends to taste good. And it cost 9 bucks.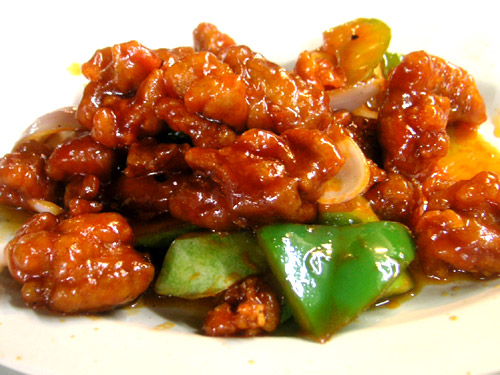 Next came the sweet and sour chicken balls. It wasn't good. And I don't see no balls. 8 bucks for the dish.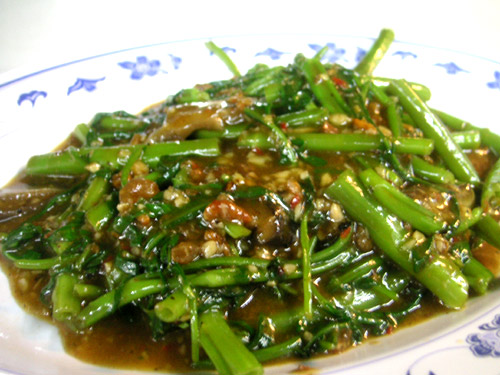 The last dish we ordered was sambal kang kong. But when it came, it wasn't sambal at all! We asked the waitress about it, who admitted the mistake but asked if we could just let it go. My Mom was ready to agree but I said no way man. We ordered sambal kang kong and that's what we were getting. No matter how busy they were, that was not a good reason for us to live with their mistake. The kang kong cost 6 bucks.
the total bill came up to $25.60. $23 for the food, 50 cents per bowl of rice, 20 cents per towel, and $1.20 for a can of barley. Amount of time wasted: irrecoverable. Everyone please do not go to this place. The food sucks, the service sucks, and they don't even charge cheaply. Remember, it's keng eng kee seafood. Don't go there! *ROARRR*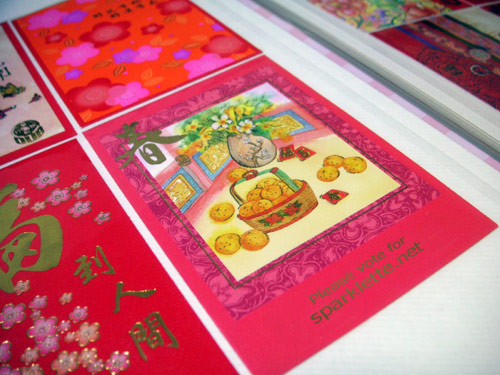 All right again for the 1035263th time, please vote for me at blogfest 2006. Instructions are on the right. Oh yeah if anyone has any red packet to spare, please contact me too. My Mom and I would both be delighted!