This came in the mail today: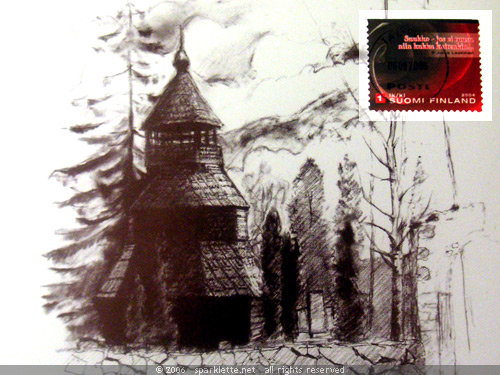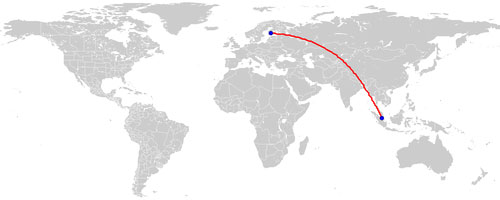 Finland
Sender: nylonmoon
Distance travelled: 9341 kilometers
The postcard shows a beautiful picture of a bell tower in ruokolahti, finland. Personally I think this is a rather unique postcard as the picture was drawn instead photographed. This was sent by nylonmoon (she didn't leave her real name) in finland.
Nylonmoon is a 30 year old Mom of a sweet baby boy. In her card she wrote that the bell tower was built in 1752, and is one of the oldest buildings in ruokolahti.
Thanks, nylonmoon!