There, a postcard from Japan! I'm very excited about this one.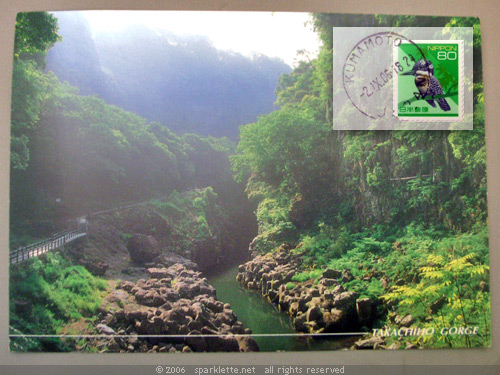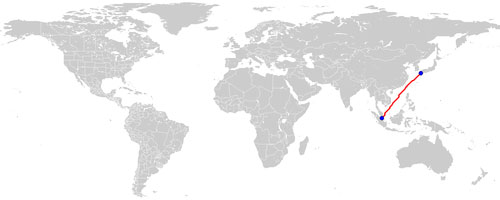 Kumamoto, Japan
Sender: Mayu
Distance travelled: 4562 kilometers
The Japanese are an extraordinarily creative bunch who pay great attention to aesthetics. Almost anything that is made in Japan is guaranteed to look good. And so does the postcard. It's a wondrous scenic view of a gorge. I absolutely love it. Thank you mayu!