Season's Greetings from Sparklette!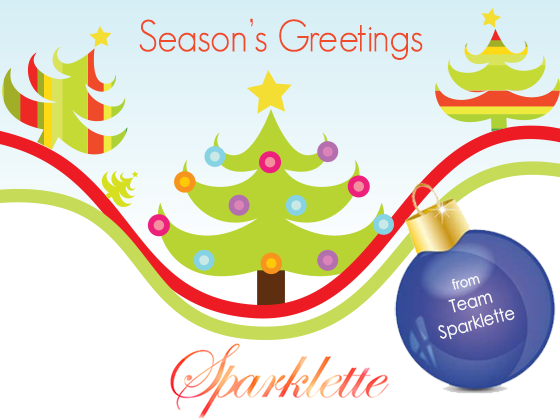 Season's greetings!
Thank you for being a part of our amazing adventure in 2012. Every kind word, every encouraging comment and every pat on our back did not go unnoticed.
We wish you peace, prosperity, health and happiness this joyous holiday season and during the year ahead! May you and your loved ones have a wonderful holiday and a happy new year!
Looking forward to a great 2013 with you.
With much love & blessings