Sparklette wishes you a Happy New Year! (Plus, a look back at 2011)
With the start of a new year, I would like to use this opportunity to wish you all a very Happy New Year! Thank you for visiting and supporting Sparklette throughout 2011, as many of you have consistently done for the past 8 years.
The team and I promise to deliver more goodies and quality articles in 2012!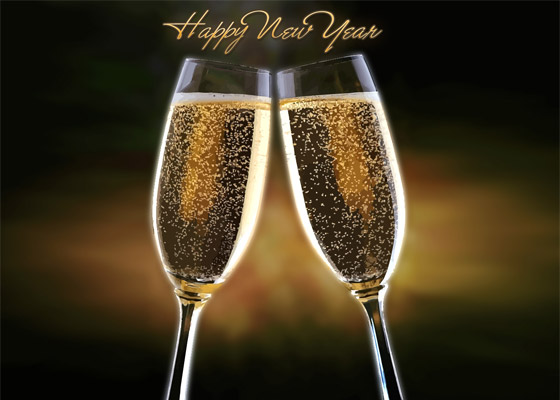 Goodbye, 2011
Looking back at 2011, it has been a year of ups and downs (but there won't be mention of the bad stuff here, I promise).
Earlier on, the official Sparklette iPhone app was launched with the help of my friend Michael. The app has been downloaded thousands of times and received glowing reviews from many of you.
Our team expanded, something I never imagined would happen when I first started this blog in 2003. It needed to be done as my work with Sparklette Studio was getting real busy. This paid off tremendously as the new writers, Jasper and Melissa, have grown to become vital assets to the team, and I'm grateful for their help.
Has 2011 been good for you? For me personally, it has been peppered with tribulations. At the end of it all, the only important things in life are love and health, so keep your loved ones close and spend time with them.
Regardless of how the past year has been, 2012 will be a brand new year of new energies and opportunities. I wish you a year filled with joy, love, good health and prosperity. Have a great one!
---
Head over to the archives section for a recap of all articles published in 2011.