It's day 3 in Tokyo and we're ready to do some serious… Shopping! There's no better place to do this than trendy Shibuya. Besides shopping malls and department stores, the walkways and alleys here are packed with numerous fashion shops. You can practically shop 'til you drop (in the 40 degree Japan summer heat)!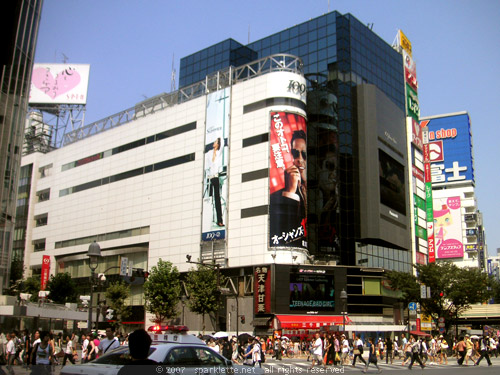 Shibuya is an area where there is a high concentration of good looking people. You know how when you walk down Orchard Road, or wherever the trendiest part of your city is, maybe just 1 out of 10 people you see is hawt? Over here, the ratio is the direct opposite! Other than manufacturing cute and pretty things, the Japanese really know how to make themselves look cute and pretty too!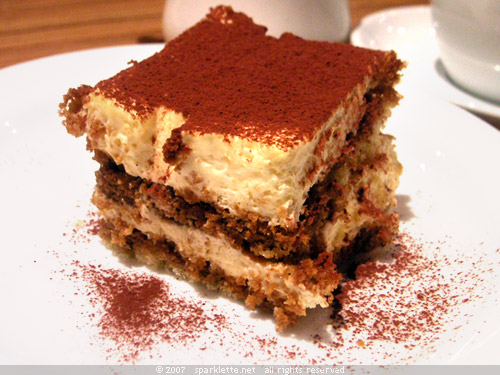 First things first, a little sugar to send us along our way. We found a neat little café tucked into the basement of a building in Shibuya and had ourselves some cake!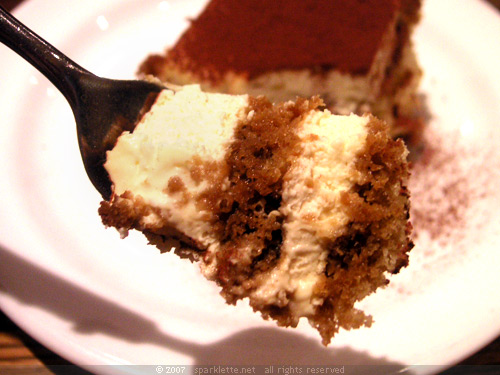 This tiramisu was made from scratch at the café and tasted divine!
Okay, now it's time to hit the stores!