It was only day 4 in Japan. And already, I was craving for pasta!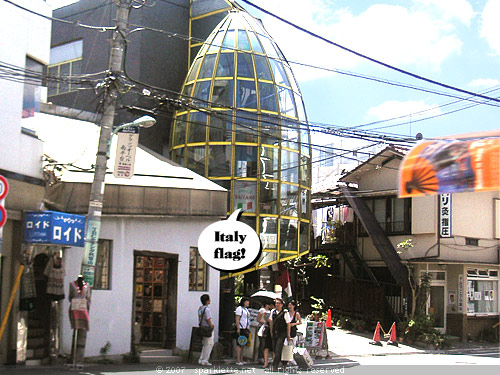 At noon, we were in an area someplace near Shibuya when an unusual rocket-shaped glass building caught our attention. We spotted the little Italy flag from afar through the glass and realised it was an Italian restaurant! What luck!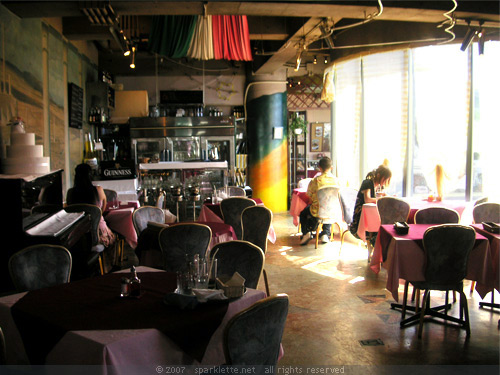 The design of the restaurant was really quaint. They had English words on the menu too. Phew! Finding places to dine in Japan can get quite daunting for someone that doesn't know Japanese. Before entering a place, I had to make sure there were English words on the menu or pictures of the food somewhere.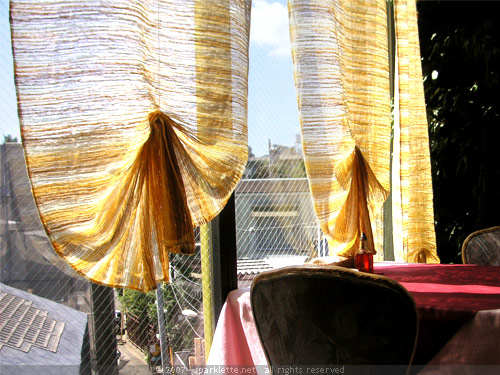 An Israeli friend of mine faced the same problem when he went to China. He would simply walk right into the kitchen of the restaurant, point to some ingredients and get the chef to cook it. Haha!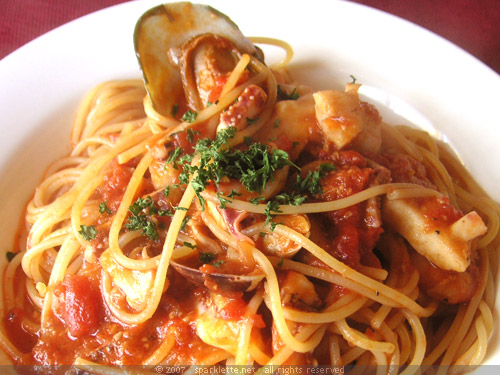 My favourite choice of pasta – seafood marinara! There was a whole lot of seafood but I wasn't a fan of the overall salty taste.