People, I found a new place to hang out in Johor Bahru – danga bay!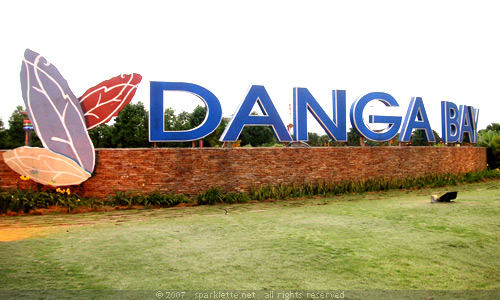 Danga bay is an awesome area by the sea, sort of like our equivalent of East Coast Park, only better. You can find all sorts of recreational activities here, be it cycling, skateboarding, kite flying or even paintball! There are also restaurants, food centres, amusement parks, live bands, a shopping mall and bars!
In the day, there aren't too many peeps hanging out here. The whole place feels really peaceful and relaxing.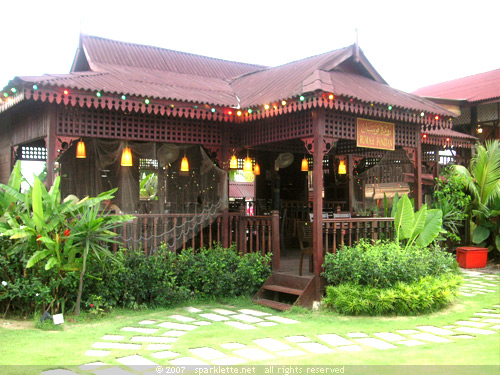 What never fails to capture my attention each time are these restaurants housed in wooden houses, a la kampong (malay village) style. It looks to be a very unique dining experience!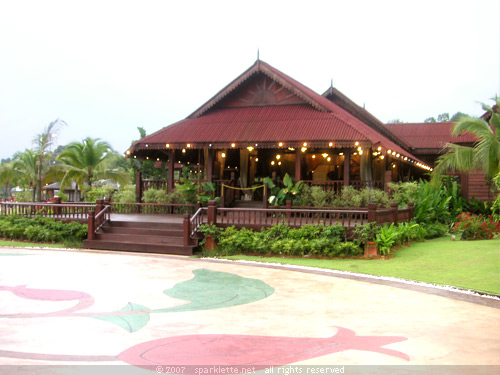 I love those little lights that they hang around each house. Very quaint, very charming, perhaps even a little Christmasy!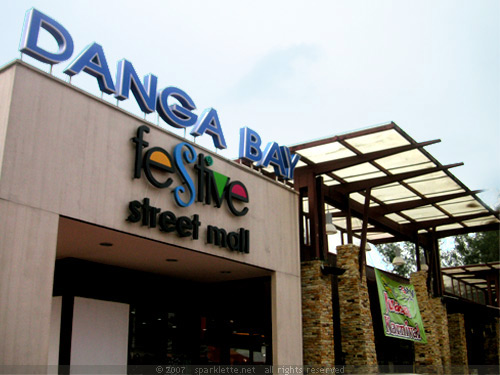 The festive street mall is a single-storey shopping mall spanning a huge area. I think it is newly opened. There are many shops and cafés within, including a row of restaurants where people can dine alfresco. If you like cheesecake, there is a secret recipe outlet here too. Secret recipe has the best cheesecake in Singapore and JB!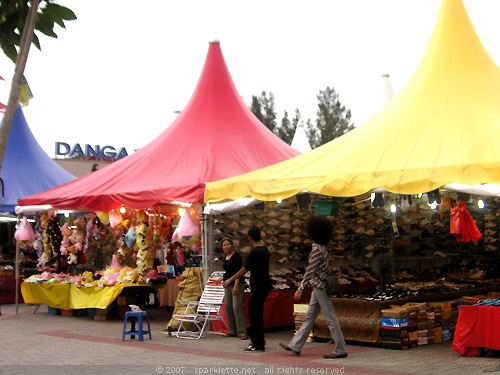 Other than the mall, there are also a few bazaars in danga bay. Sheltered under brightly coloured tents, the stalls sell mostly clothes, toys and food.
Oh yeah, in the photo above, I really dug the lanky guy with his big-ass afro do. Wonder if that hair is real?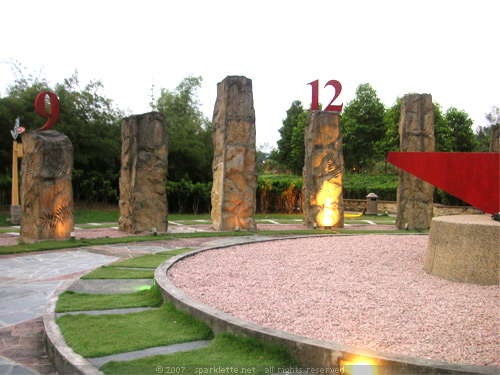 We found this sundial at the park where there are people sitting around chit-chatting. I don't think I've ever seen a sundial in real life. But we neglected to check if it could tell time accurately.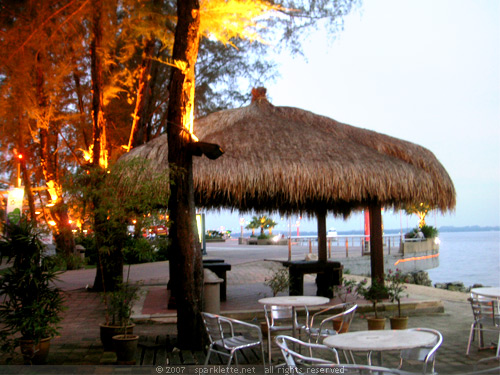 At night, this place comes to life! There are live bands performing their acoustic pieces as people sit around to eat, drink and be merry.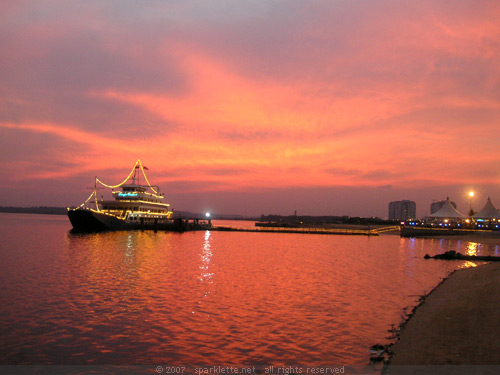 This small three-decker cruise is quite a big attraction in danga bay. It looks great against the sunset! I think there is a restaurant on board the cruise, although I can't be sure.
Oh, this is a great place to watch the sunset, by the way.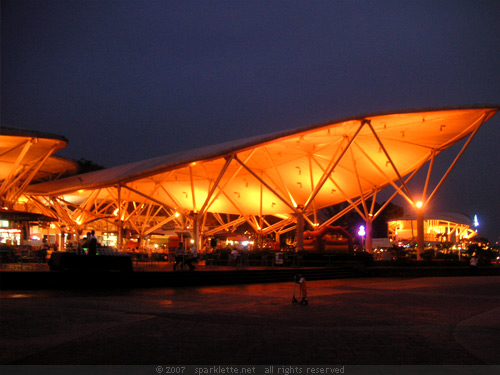 The food centre has its white roofs built in the shape of boats. On the second level of the food centre, there are some gaming/internet shops where people can use the computers.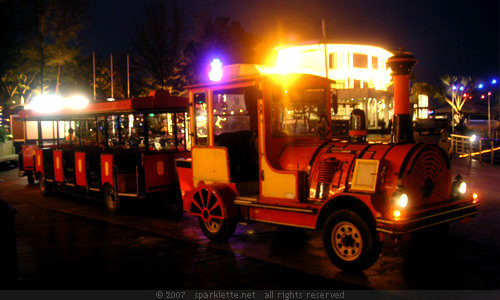 Sightseeing trams like the one above bring people around danga bay. They looked cute, like bright red choo-choo trains. It's not a free ride though. I think each ride costs 2 ringgit or something.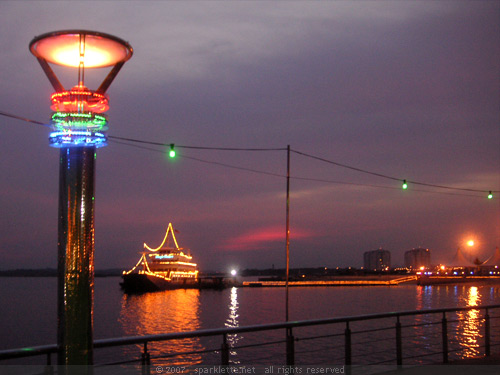 The street lamps looked pretty interesting, with the red, blue and green luminous lights. Don't they resemble tesla coils?
So, now that I have highlighted all the interesting sights and activities you can find in danga bay, perhaps I should share with you the real reason why I would go there again and again…
The beer here is freakin' cheap – 48 ringgit for 2 jugs of tiger beer! For me personally, that is the main draw of danga bay, although I must add that the beautiful sunsets by the sea are a huge attraction too.
(I just realised that all my photos depict danga bay as a ghost town! Besides the afro dude, there isn't a single soul in my photos!)