I woke up on Wednesday morning feeling all tired because I didn't get much sleep at all. Did some last minute packing before we drove off to the Changi ferry terminal. My relatives live in Pengerang which is along the south-western coast of Malaysia. So taking a ferry there would be much quicker as compared to driving across the causeway.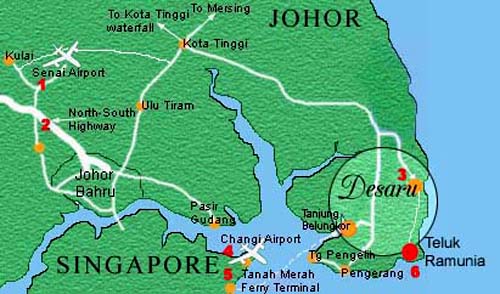 The Changi ferry terminal has been revamped and the place looks a whole lot better now. They have finally installed scanning machines so that people can no longer bring in illegal stuff. Before this, the policemen would just conduct random checks on people's belongings, which means theoretically drug traffickers could get away scot-free if they're lucky.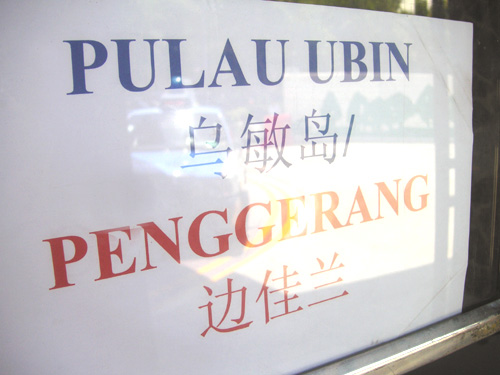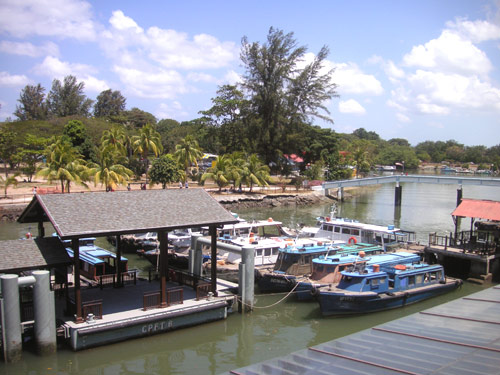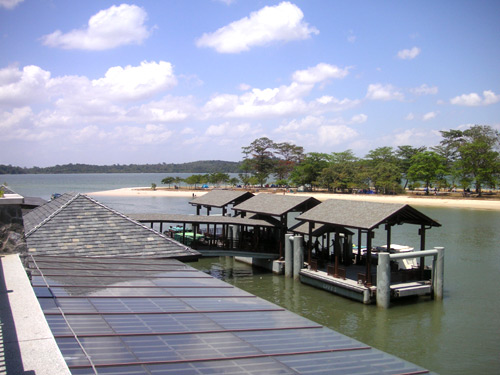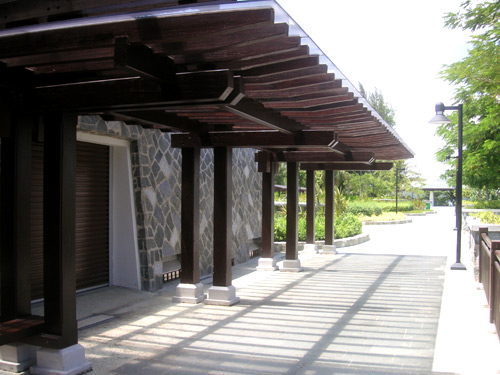 Some pictures taken from on board the ferry…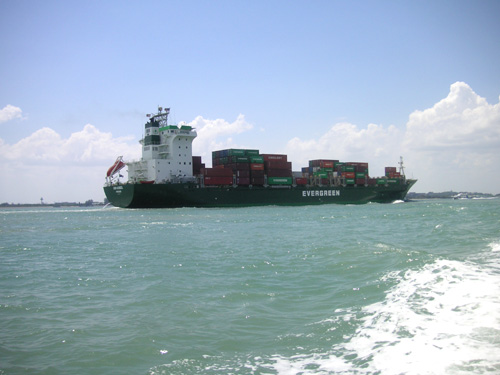 I always get excited when big ships pass by along the way.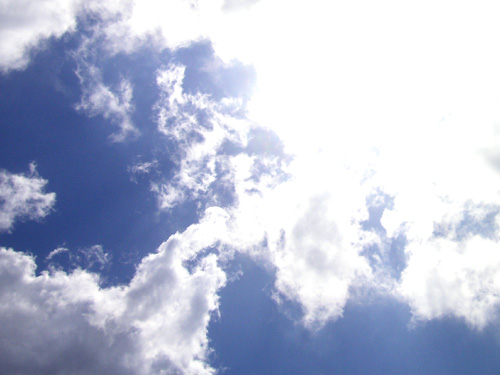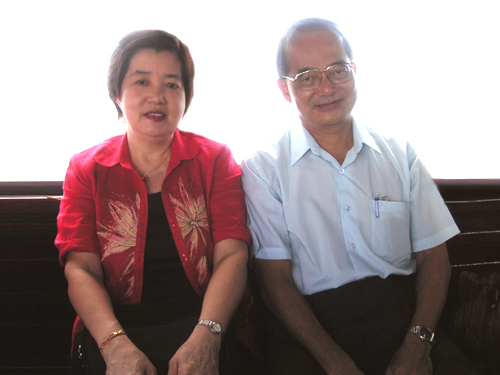 That's my mum and dad. The background didn't look this bare. But under my mum's instructions, I removed the window panes and curtains from the background, and above is the finished product. Meanwhile, the ferry took only about a half hour to reach Pengerang.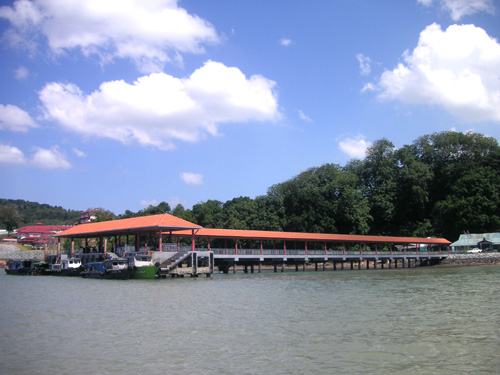 From there, we took a cab to my relatives' place in a small town called sungei rengit. I think avid cyclists would be familiar with this town, or at least Pengerang. The place is quite popular among cyclists, perhaps due to its lack of traffic along the long roads.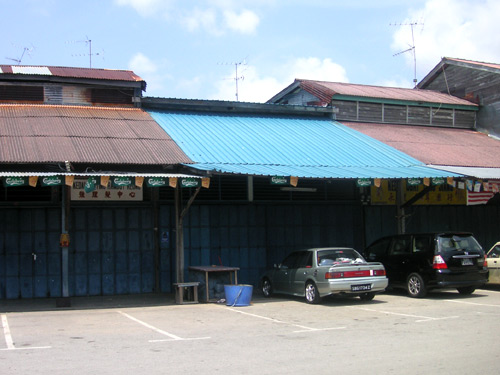 My relatives own a two-storey shophouse that sells snacks and wares and distributes newspapers throughout the whole town. Despite the nondescript outlook, they are easily one of the wealthiest families in the small town. The business has been running for many decades, started by my grandfather when he first came from China. Due to the festival, the shophouses were mostly not open for business. The black vehicle on the extreme right belongs to my boss roland, who was also there for the holiday.
Every Chinese New Year when we visit, we would rent the same room in this hotel nearby, called tai hoe. The interior of the room sucks and I can't be bothered to even take photos of it. I'm still quite pissed that they removed the big mirror and wardrobe from our room this year, and didn't even bother to tell us when we called to make the reservation. At least the windows provided a decent view. We could see the main street and also fireworks at night.
(Update: in February 2008, we stayed at tai hoe hotel again for one night during the Chinese New Year holiday. In the middle of the night, we were woken up by cops who knocked on our door and checked our IDs. The lady boss of the hotel claimed it was a "routine check". But we asked around and realised that just months back, she had been fined and jailed for running a prostitution ring within the same hotel (with young girls from Indonesia)! Needless to say, we were taken aback and extremely disgusted when we heard that. So everyone, please boycott this hotel!)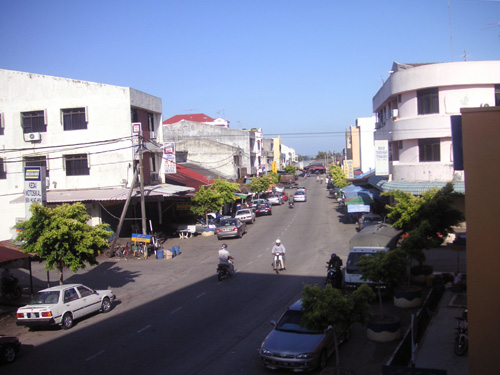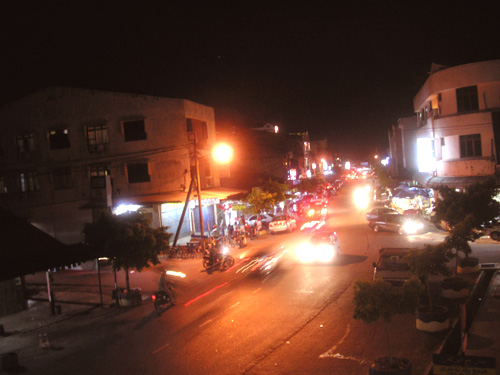 At night the vehicles make quite a bit of noise when everyone is trying to sleep, especially those darned motorcycles. There are no high rise buildings at all so everyone sleeps in low level buildings and is pretty much subjected to the same noise pollution.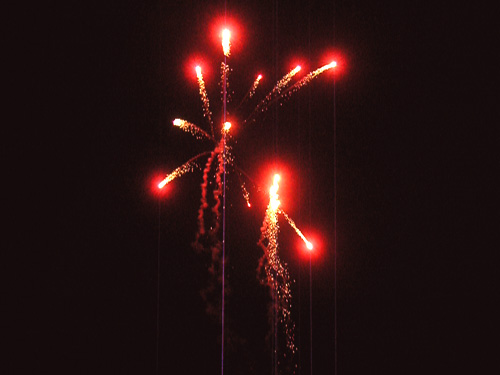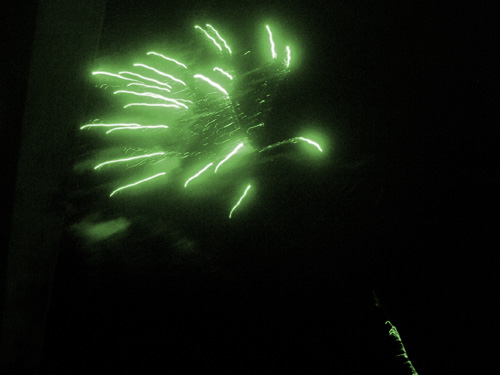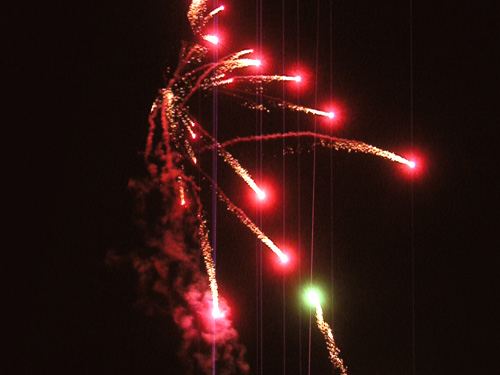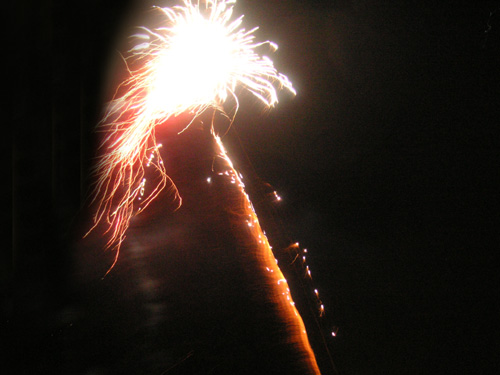 Unlike Singapore where people need licenses for firecrackers and fireworks, in Malaysia it seems everyone is free to play with these. During the first day of Chinese New Year, everyone would release fireworks into the sky like nobody's business. Obviously they aren't as grand as those we see in Chinatown or during the national day parade, but they do add a good festive spirit.
I spent most of my first day in Pengerang sleeping, although I did remember to have two ramly burgers for dinner. That's the one thing I cannot miss when I go to Pengerang. Eat first, diet later.