At Ah Meow Cat Café 阿猫地摊, cat lovers can spend an idyllic afternoon with cats while sipping coffee over kitty-themed desserts. This cat café in Hong Kong is staffed by an adorable smoosh pile of kitties!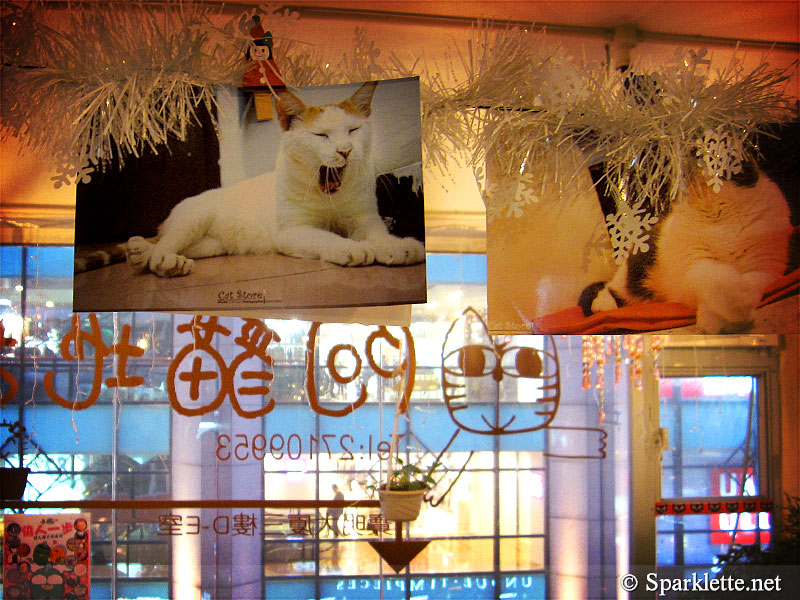 Over here, cats, not humans rule.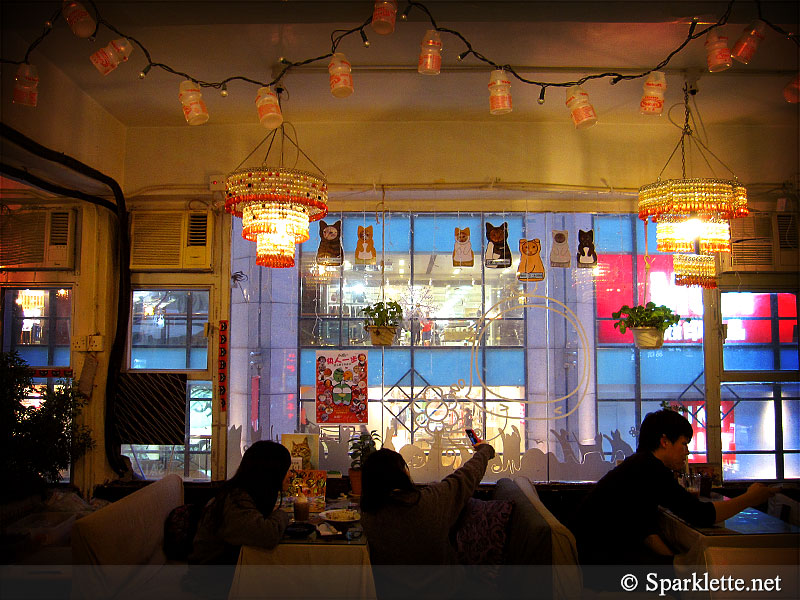 Situated at Po Ming Building in the bustling Causeway Bay area, look out for the café's big glass windows on level 3 when you are on street level. That will make it easier to pinpoint the exact location of this feline haven.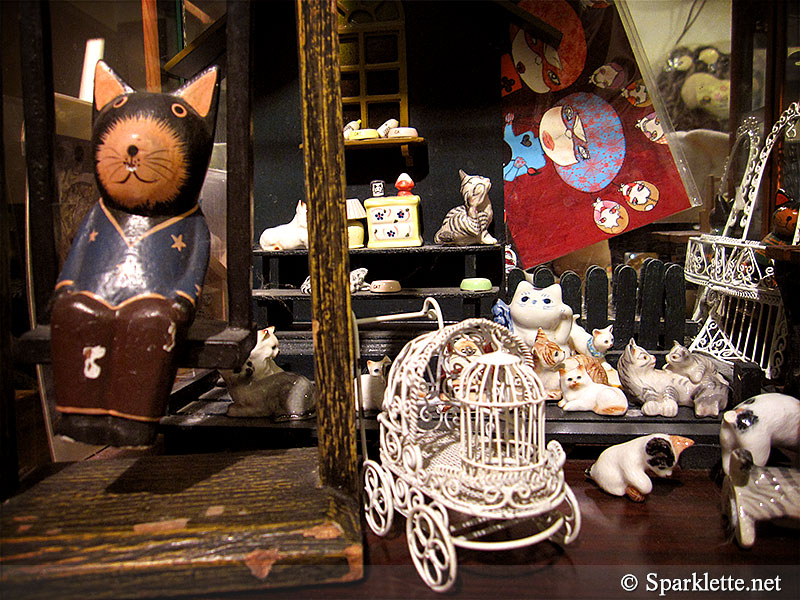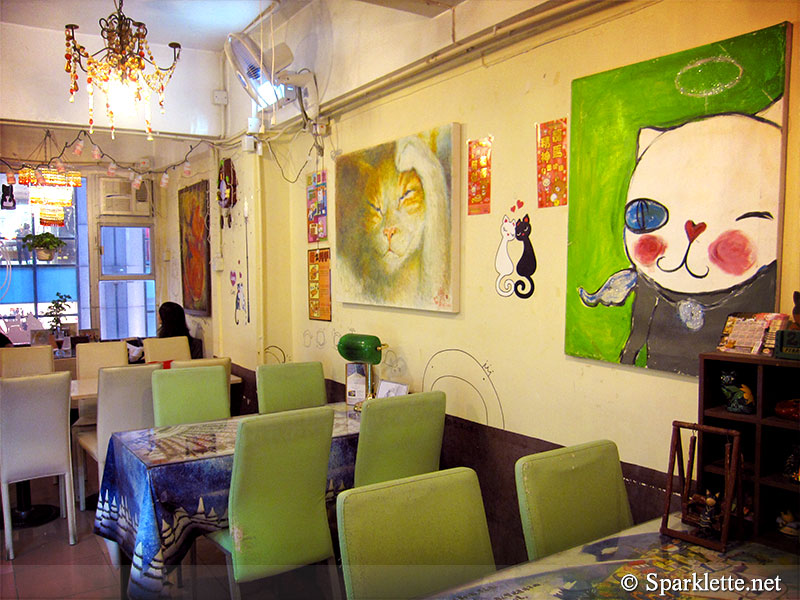 At Ah Meow Cat Café, lounge sofas, chairs and tables are scattered throughout the café, emanating a casual and relaxed vibe. The crowd that comes in here is generally quite young, with students, couples and groups of friends in their 20s forming the main clientèle.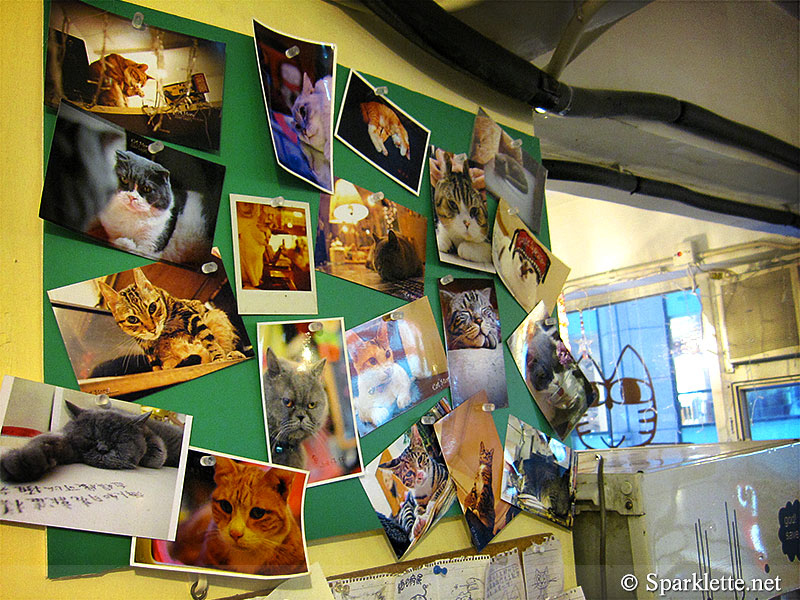 Colourful kitty artwork, posters and photographs can be seen dangling from the ceilings and hanging on walls. One wall is lined with photographs of the resident cats, along with drawings and hand-written notes from appreciative guests.
There are about a dozen resident cats in the café. I count a British blue, a Ragdoll, a Scottish fold and a black kitty amongst others.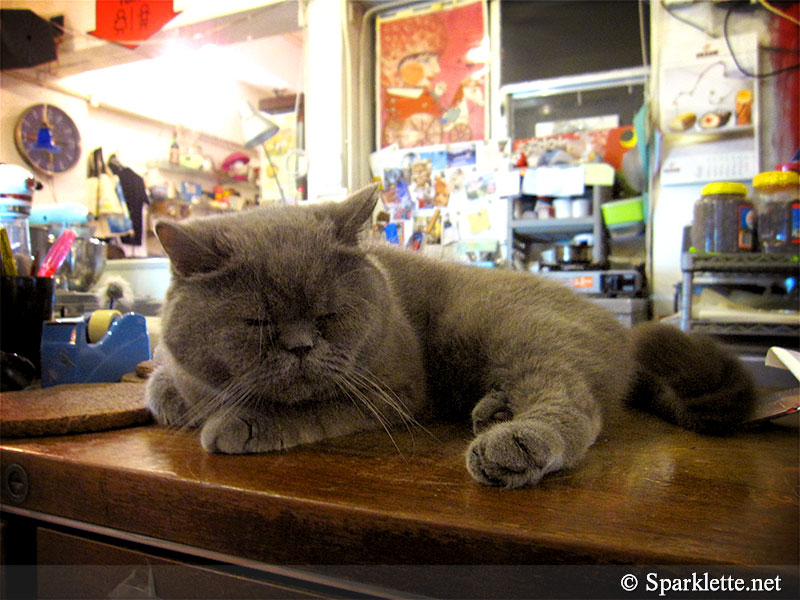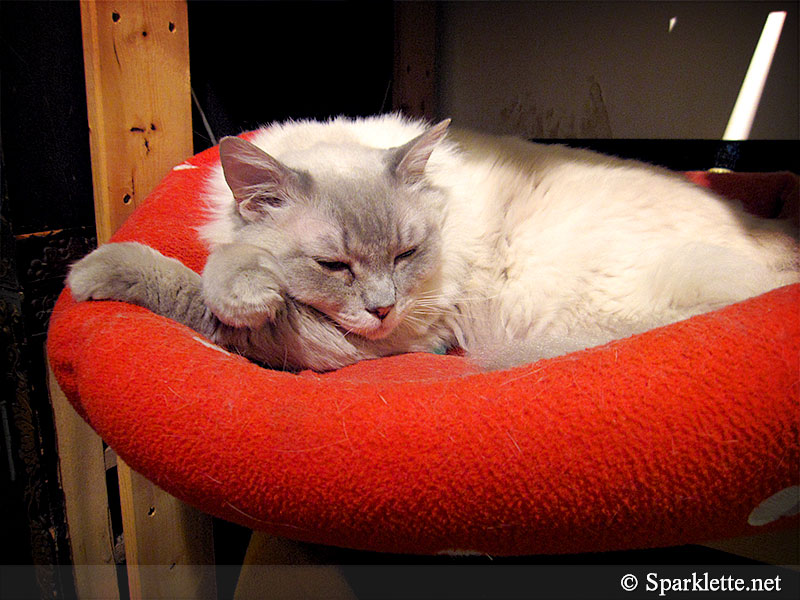 You will find the kitties snoozing on shelves, in their beds and cushioned baskets, or just roaming about like they are the kings of the café (and they are). If you are lucky, you may even have one cosy up right next to you!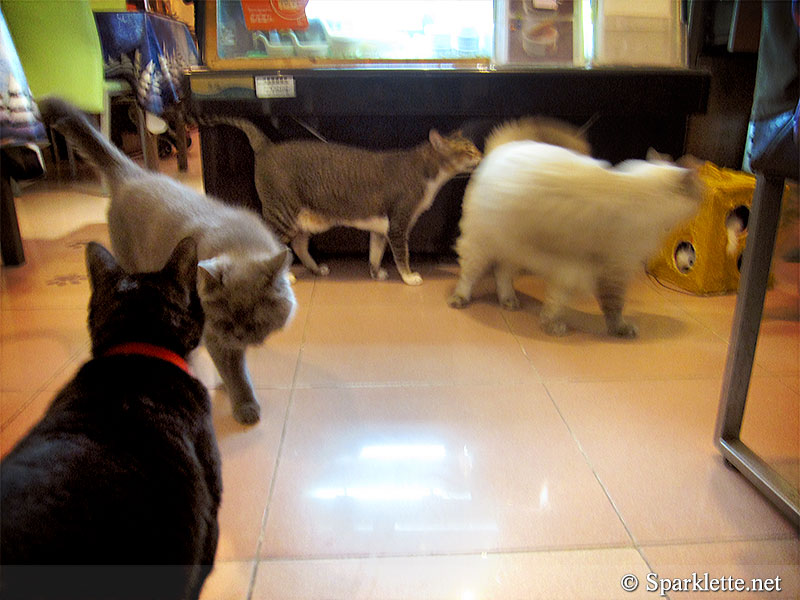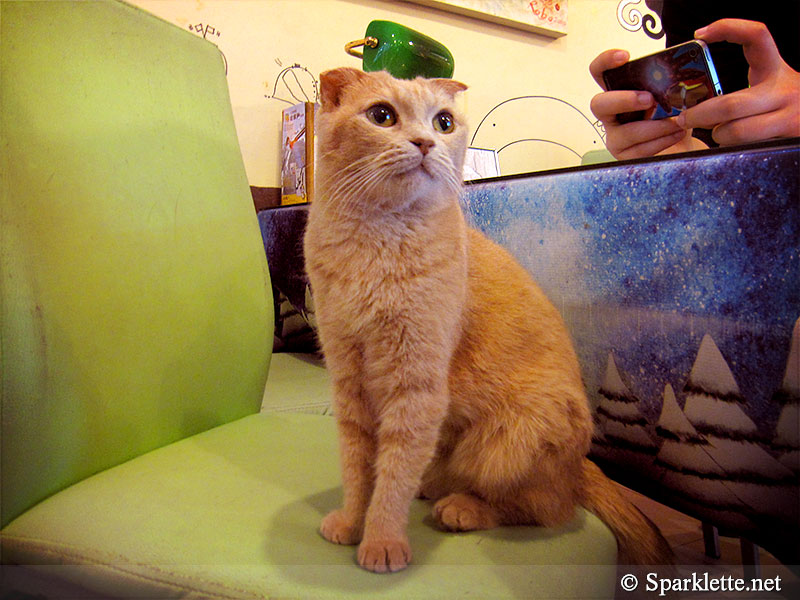 Photo opportunities are aplenty, though do refrain from using the flash on your camera. Don't wanna stun any kitty do we?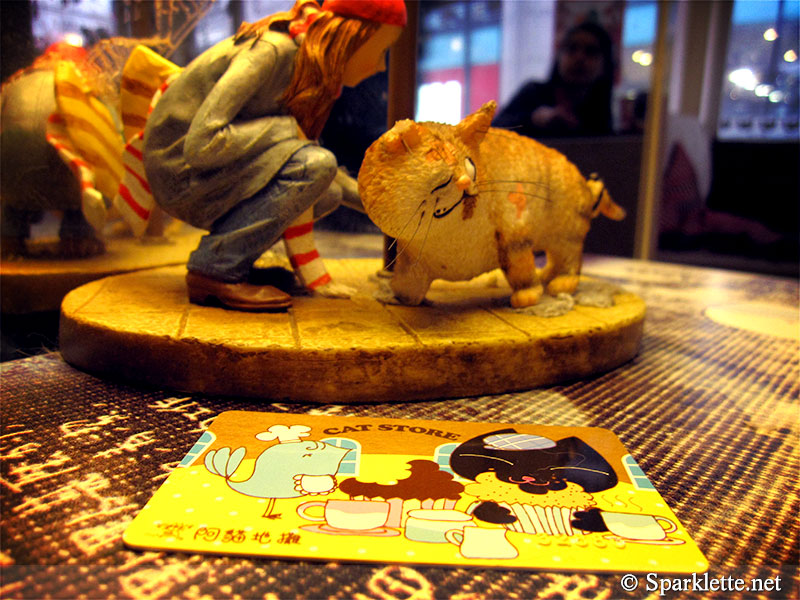 Visitors are presented with a free membership card that can be kept as a souvenir.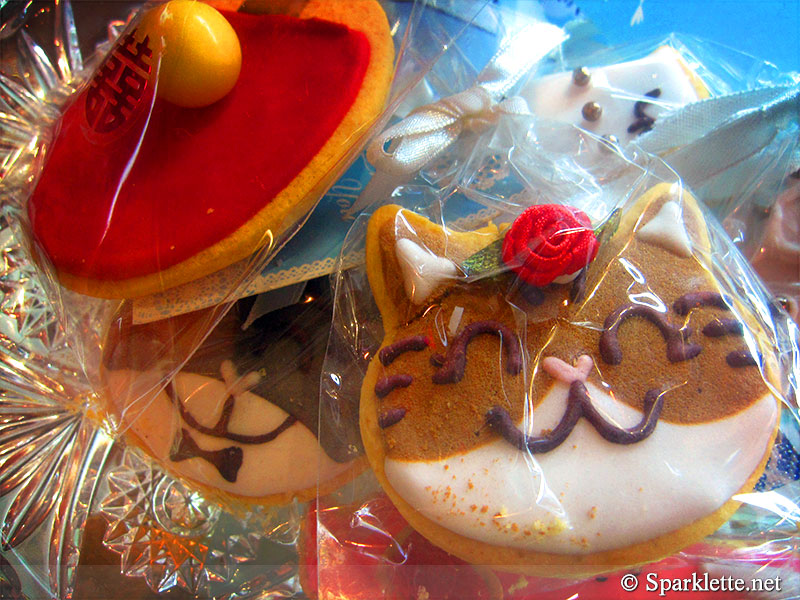 As for the menu, fun kitty-shaped desserts and cookies are available to complete the whole feline experience. Prices here are generally affordable and reasonable.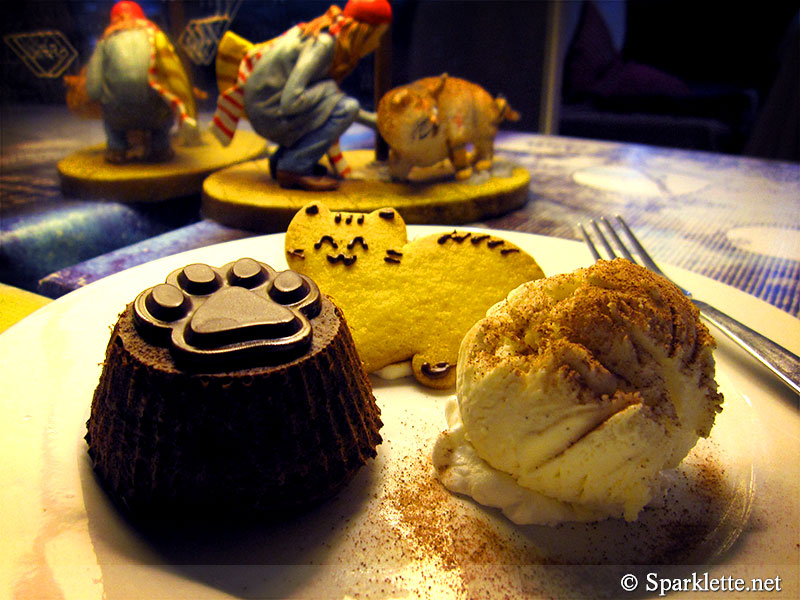 I recommend the delicious chocolate lava cake that is crowned with a chocolate paw print and oozes hot molten chocolate. It even comes with a cute cat-shaped biscuit and a scoop of ice cream.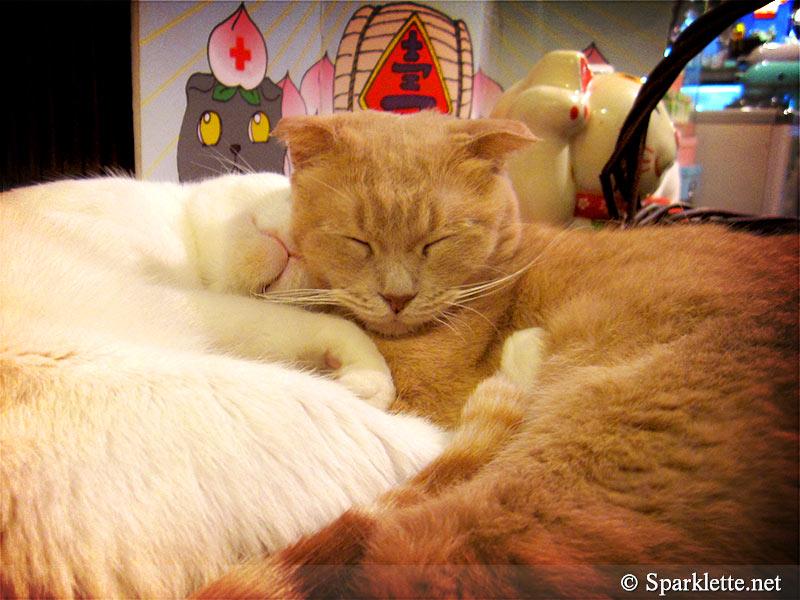 They say that having a pet makes you more relaxed and able to cope with stress. As I sip my drink in a room full of cats and cat groupies, I can slowly feel the soothing effects of the kitty café wash over me. Whatever tension I have been feeling before somehow disappears.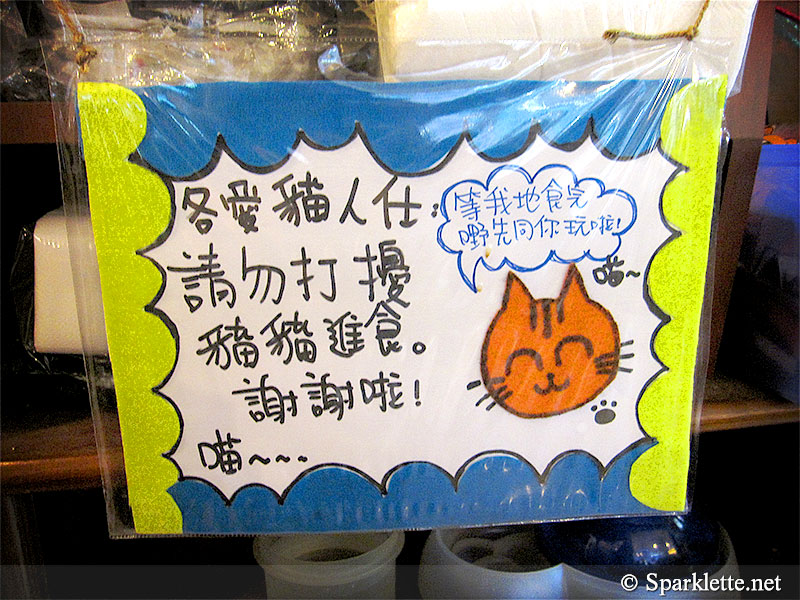 During feeding time, the cats sure do not seem shy about hopping onto our table to chow down on their delicious meal! The best online games on the most popular kizi site for children and adults.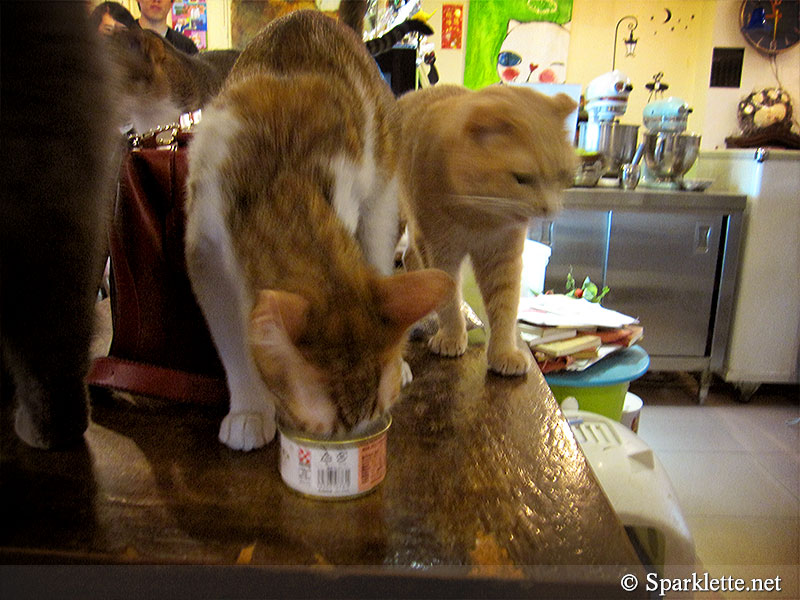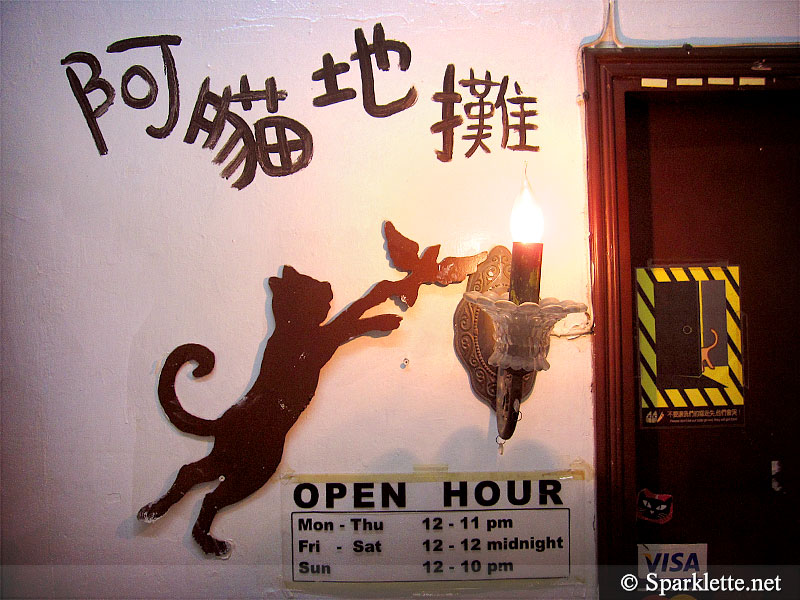 If you don't have a pet of your own, pop by a cat café like Ah Meow Cat Café and enjoy the comfort and companionship of these adorable kitties. Before you know it, you will find yourself descending into a state of happy stupor.
Have Your Say!
Have you visited any cat café before? Share your experience via Facebook or Twitter or by leaving a comment!
Ah Meow Cat Café 阿猫地摊
Po Ming Building, Level 3
2-6 Foo Ming Street
Causeway Bay
Hong Kong
Tel: +852 2710 9953
Opening hours:
Mon – Thu: 12noon – 11pm
Fri & Sat: 12noon – 12am
Sun: 12noon – 10pm