What is there for Hello Kitty fans to do or see in Taipei? Plenty! You can pay a visit to the Hello Kitty Sweets Cafe in the city, where desserts and dishes come in the shape of every girl's (and grown woman's) favourite feline.
And if the Hello Kitty chocolate mousse or tiramisu isn't enough to satiate that kitty craving, then make a stop at the Taiwan Taoyuan International Airport, which boasts a Hello Kitty terminal! This legendary terminal is themed with pink and all things Hello Kitty – a dream come true for every travelling kitty fanatic.
Travel light without a laptop and still access Windows Desktop with CloudDesktopOnline.com and files with CloudAppsPortal.com.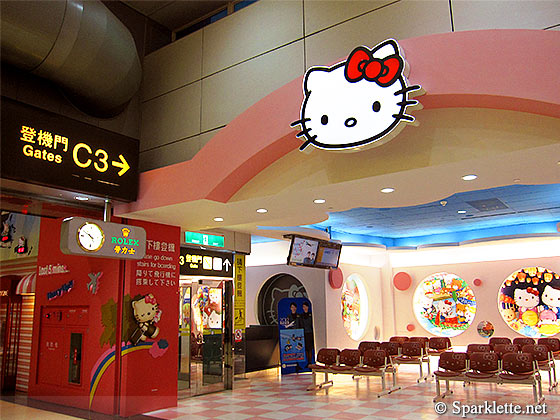 The Hello Kitty themed gate is located at the Taiwan Taoyuan International Airport Terminal 2. If you are at Terminal 1, you can simply cross over via a linked walkway, where you will pass by many gates with different themes. Look out for Gate C3, which is where the Hello Kitty terminal is.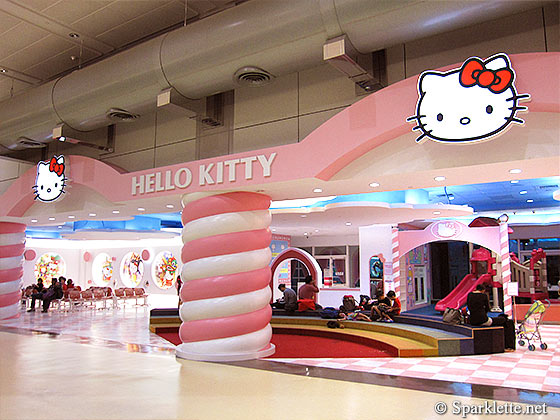 The strikingly sweet pink and white facade is hard to miss!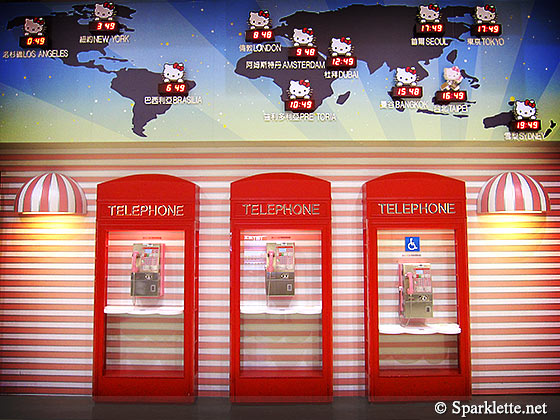 You will also notice a trio of bright red telephone booths, displayed with the time zones of major cities above it.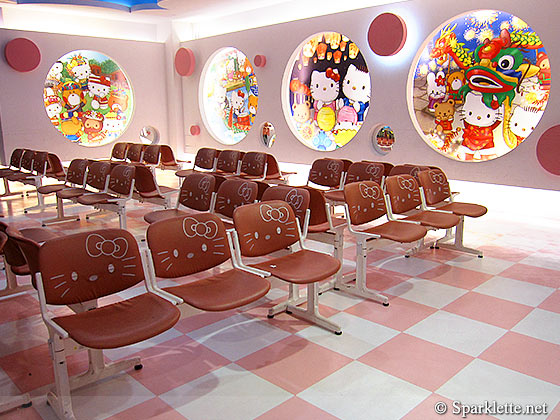 All the seats in the waiting area are painted with the iconic face of the mouthless kitty.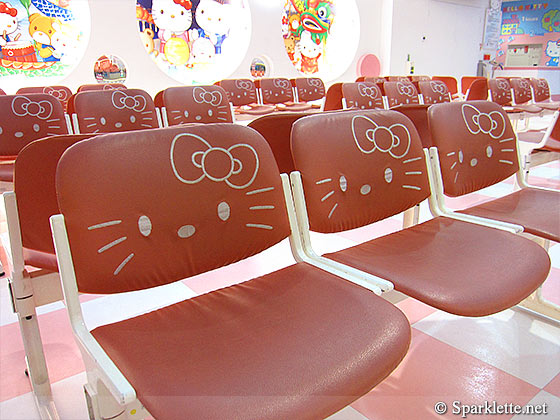 To complete the kitty experience, hop on the Eva Air Hello Kitty jet, which is the flight departing from this gate. The airline flies to Tokyo too, where you can visit the real home of Hello Kitty and her fellow Sanrio character friends at Sanrio Puroland.
I have not had the privilege of getting on the kitty jet, but it looks like the food and amenities on board are also Hello Kitty-themed.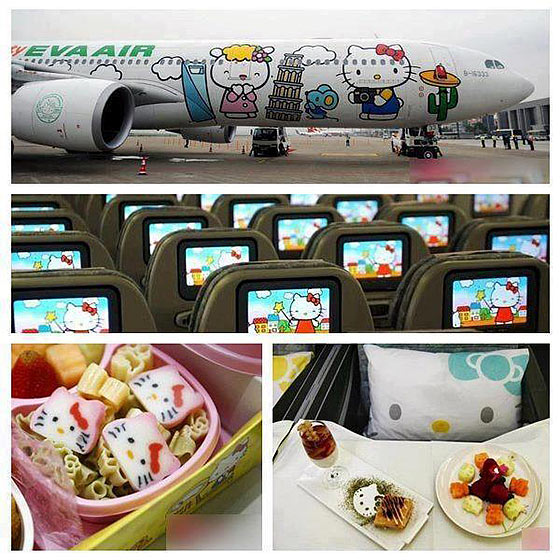 There are a few play areas for the young girls (and boys)!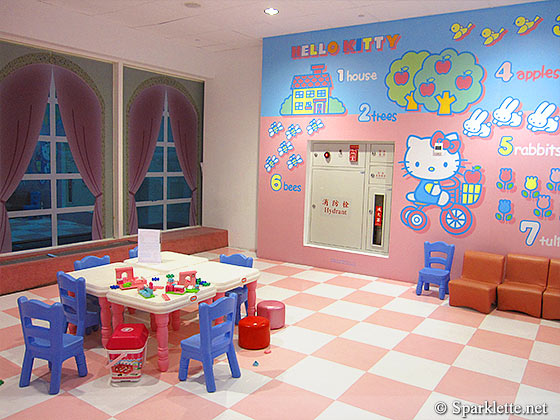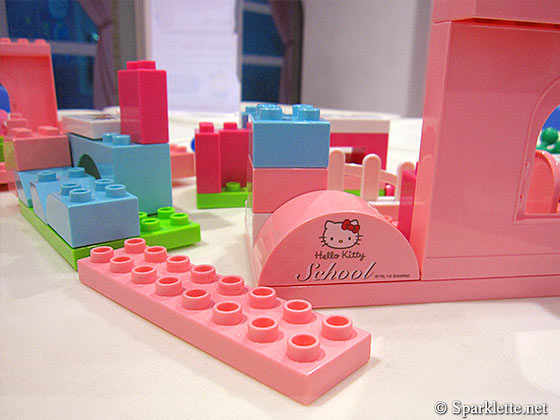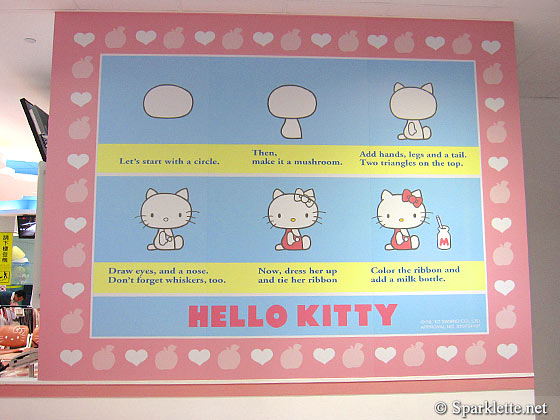 Got some time to kill? You can learn how to draw Hello Kitty!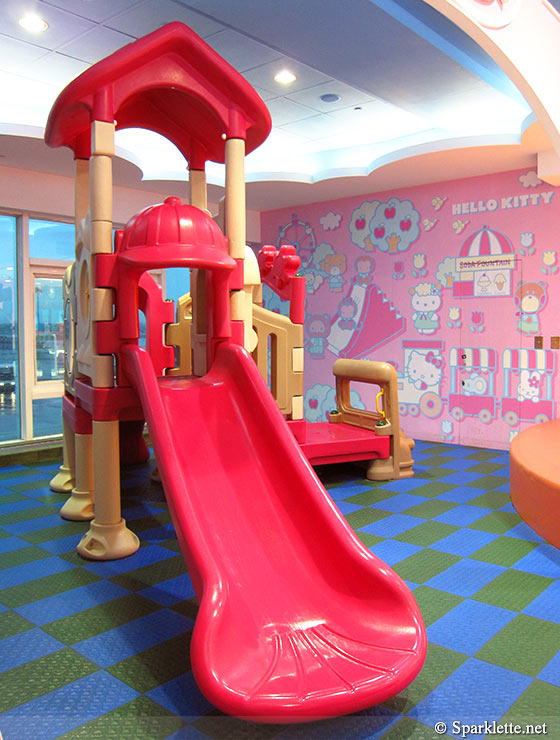 Visitors who would like to leave with a piece of Hello Kitty memorabilia can shop at one of the two Sanrio shops around the terminal.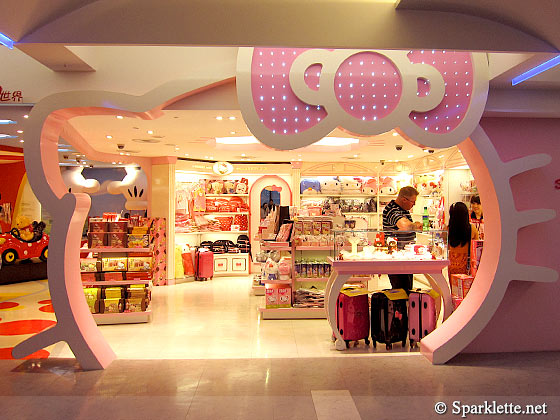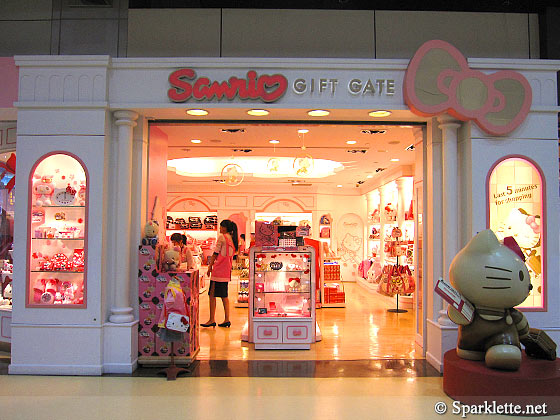 Look out for vintage kitty, a brown-tinted limited edition Hello Kitty that is available only at Taiwan Taoyuan International Airport.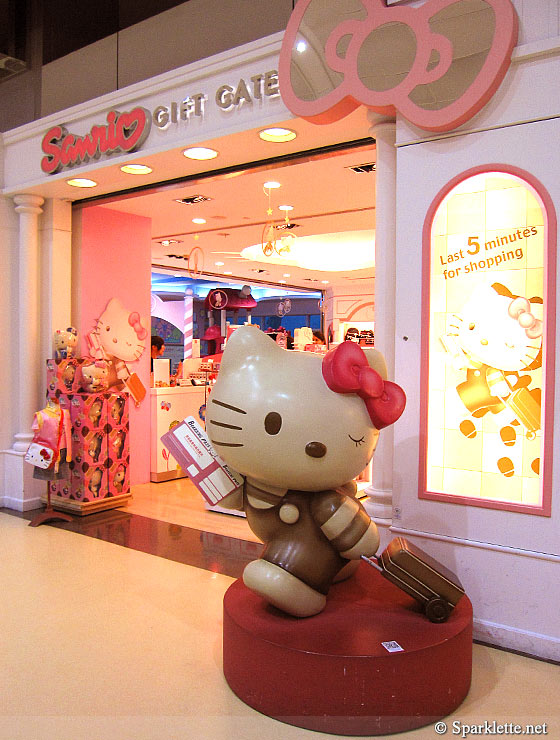 Mothers can also pay a visit to the nursing room that is a short walk away from Gate C3.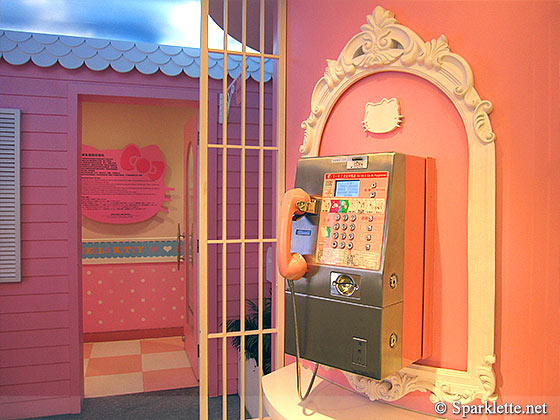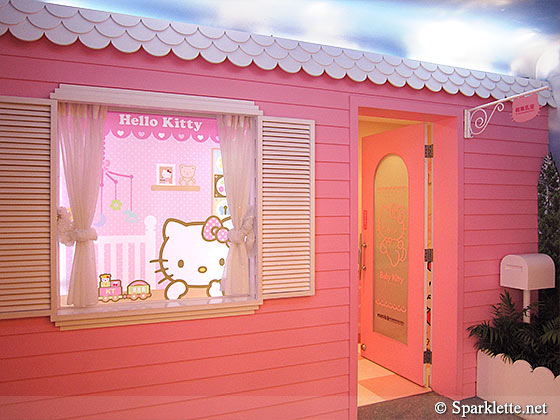 The nursing room is also pink, spacious and well-equipped for mommies!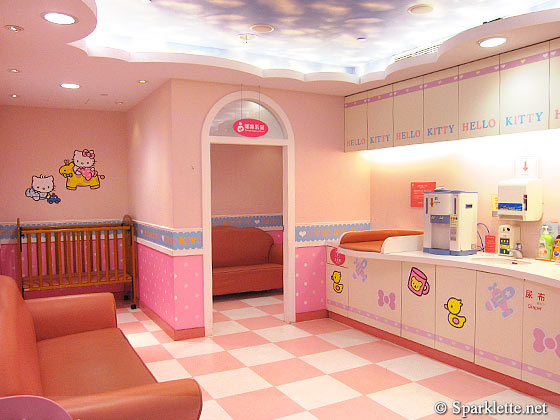 This terminal should be on the bucket list for any fan of Hello Kitty. Check it out! I'm thrilled that I did.