If you have read Dan Brown's books, no doubt you would have come across several references to Freemasonry and the Knights Templar (a Masonic body). Freemasonry started out in England in the 16th century. Notable members of this highly secretive all-male society include Mozart, George Washington and Mark Twain.
But, did you know that there is a Freemason fraternity right here in Singapore? Freemasonry was first established in Singapore on December 8, 1845. Even with a lengthy history of more than 150 years, people know little about the mysterious society. Sir Stamford Raffles, the Founding Father of Singapore, was himself a Freemason!
In fact, you may have already seen the Masonic Hall numerous times before. This is the meeting place for the Masonic Club in Singapore.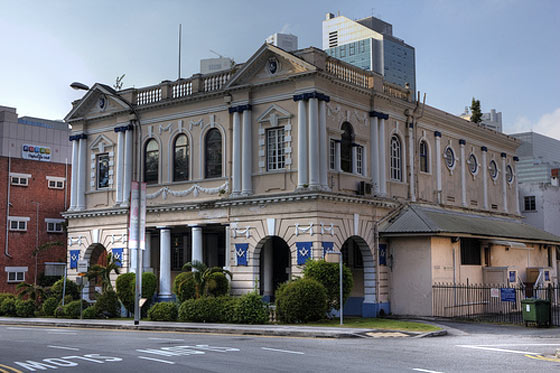 Photo by Nobody's Clown
Each time we visit the Singapore Philatelic Museum or the Peranakan Museum, we would usually pass by this building on Coleman Street.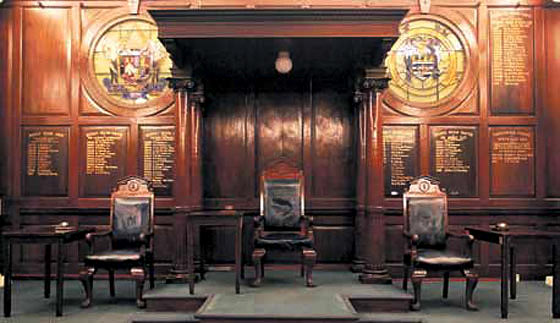 The meeting room is known as the Temple. When a lodge meeting is held here, the Worshipful Master sits on the tallest chair in the group of three chairs in front.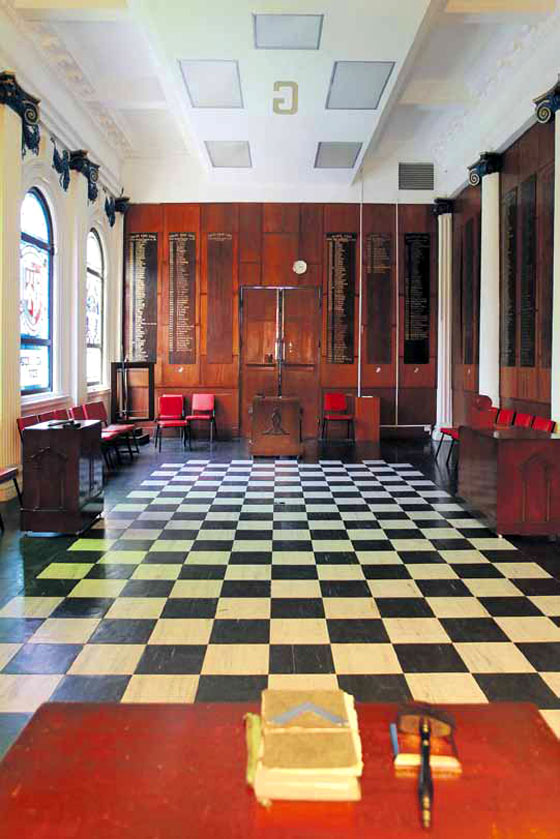 At the second meeting room, the classic Masonic black and white checkered pattern is at the centre of the floor. A silver letter "G" hangs from the ceiling, whose meaning has never been defined. It could stand for God, it could be geometry.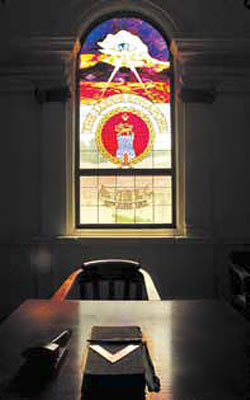 Today, there are about 750 Freemasons in Singapore, all male and mostly professionals. Do you know someone that is a member of this exclusive club?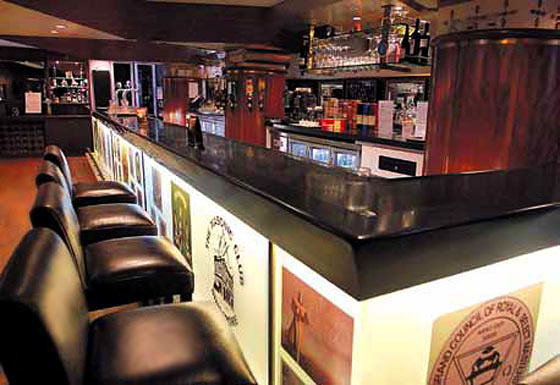 They even have a bar here which is not open to the public, as is most of the building. But there is a restaurant on the ground floor that is available to the public.
Photo source:

Today newspaper article
Have Your Say!
Do you know any Freemason? Have you ever visited the Masonic Hall? Share with us in the comments!
Masonic Hall / Freemasons' Hall
23A Coleman Street
Singapore 179806
Further reading