Happy new year!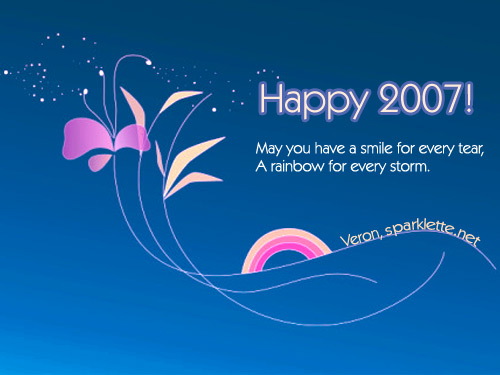 A year really isn't that long is it? Personally this sure has been a year of many firsts, and many ups and downs. Surprisingly, I am glad for all of it. I know I definitely wouldn't want to go back to being the person I was a year ago.
Some part of me tells me that 2007 would be a good year, a better year than 2006. It's gonna be an awesome year ahead! I just know it!
Right now I'm scared, pensive, restless and tingling with excitement all at the same time!
Just hours more to go!
And I can't wait :)
Make this a great year everyone!
Much love,
Veron