Featured on Smashing Magazine!
Sparklette has been featured on smashing magazine! It is one of the "45 fresh, clean and impressive designs". Yay!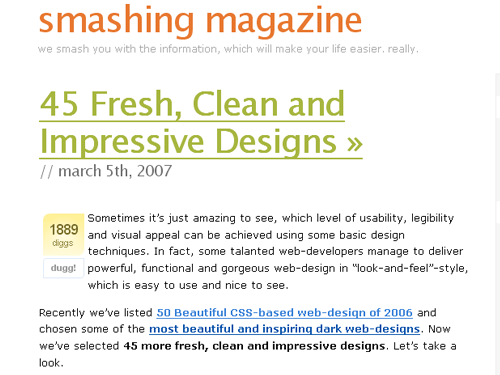 All the other websites featured there are really beautifully done, mostly in cool black or brilliant colour schemes! In fact, mine pales in comparison as one with a much softer colour palette used.
It is an honour to have been highlighted! All along I thought this blog design would be known only in the local blog circles. I certainly didn't expect it to catch the attention of any overseas website. I think I have newfound confidence in designing and blogging!
For more background information on how I designed this layout, check out this post.