When it comes to the skin, collagen is often the buzz word on everyone's lips. Especially in recent years, I have noticed several interesting products on the market that incorporate collagen, including sweet bottled drinks, Vitagen and even instant coffee!
A couple of products that caught my eye are the OsteoMilk and OsteoSoy health beverages made by a company called MarinEx.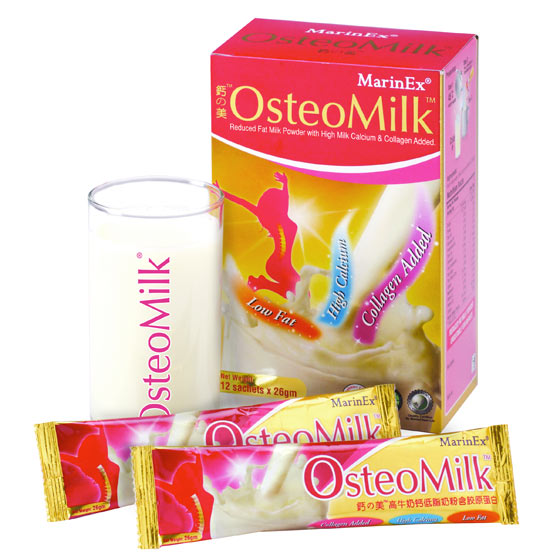 OsteoMilk
(

Halal certified
)
S$12.80





Retails at FairPrice, OG and NHG Polyclinics
OsteoMilk is a low-fat milk powder containing pure milk calcium derived naturally from milk. The large amount of calcium available in each sachet (12 in a box) is equivalent to drinking half a litre of fresh milk! Of course, it also contains 1000mg of marine collagen.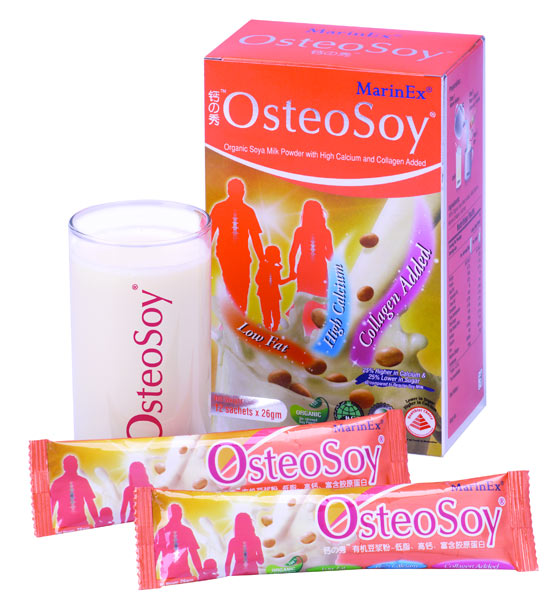 OsteoSoy
(

Halal certified
)
S$9.80





Retails at FairPrice and OG
My favourite amongst the two is definitely OsteoSoy, which tastes like a deliciously concentrated soy milk drink. At times when I'm feeling a little peckish, a cup of OsteoSoy does the trick, while giving a healthy dose of calcium and collagen at the same time.
Making these drinks is easy enough; simply add warm water and stir, much like how you would with 3-in-1 coffee sachets, though do avoid using hot water which may break down the nutrients.