GLOMAX Aesthetics – All-encompassing Facial Treatments
Every once in a while, I like to pamper myself with a spa massage or facial treatment. I only have wonderful words to describe my recent facial experience with GLOMAX Aesthetics. This beauty parlour provides facial and body treatment services.
With its location at SOHO 2 @ The Central, GLOMAX Aesthetics is a convenient stop for working professionals in the area.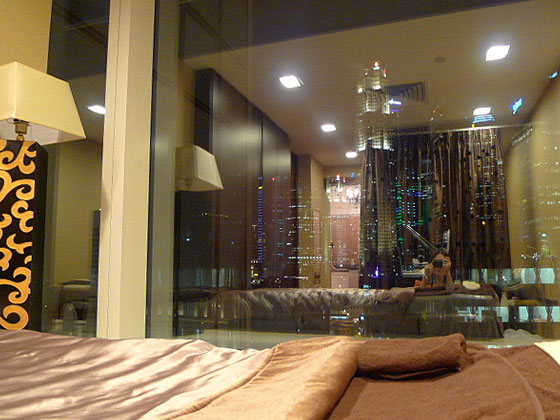 Luminous Detox Energie Care treatment
(90 minutes)
S$168 (Quote "Sparklette Blog" to enjoy the special price of S$58)





The premises are clean, cosy and inviting. Soon after I arrived, the friendly beauty consultant did an analysis of my skin. For someone with no major skin problems, she suggested the Luminous Detox Energie Care treatment, which includes microdermabrasion and a cocktail of vitamins based on my skin type.
The 90-minute treatment is broken down into the following stages:
Basic cleansing of the skin
Microdermabrasion – removal of dead skin
Sonic cleansing – removal of impurities
Extraction – removal of stubborn blackheads and whiteheads
Ultrasound penetration – Vitamin C (promotes collagen production), green tea extract (anti-oxidant, whitening, anti-bacterial, lightening), Penta white (anti-oxidant, super whitening)
Massage of head and shoulders
Charcoal treatment mask – purifying, soothing, anti-inflammation, whitening
Overall, I really like how all-encompassing the facial is. The beautician is very patient throughout, explaining every step of the treatment along the way and also offers to shape my eyebrows. The skin feels clear and purified afterwards, and the pores are visibly unclogged and more radiant.
If you are keen to try out the Luminous Detox Energie Care treatment at GLOMAX Aesthetics, quote "Sparklette Blog" to enjoy it at the special price of S$58.
Have Your Say!
What is your favourite type of beauty treatment? Share all your thoughts via Facebook or Twitter or by leaving a comment!
GLOMAX Aesthetics
SOHO 2 @ The Central
12 Eu Tong Sen Street #06-168
Singapore 059819
Tel: +65 6225 5193 |
Website
Opening hours: 10am – 9pm (Closed on Saturdays)