Giveaway: Allerines Premium Tea Teapot and Gift Sets [Ended]
Update: This contest has ended. Find out who the winners are.
Earlier on, I shared with you my experience of "tea nirvana" with Allerines Tea. Today, I come with peace and good news that we've teamed up with the online tea shop to give away a whole bunch of tea goodies!
Drinking Allerines Tea will improve your looks, personality and serenity of mind (okay, just the last one). So if you are all game to be transported to your own private tea nirvana filled with gorgeous aromas and delicious flavours, be sure to join this giveaway.
Allerines Premium Tea Giveaway!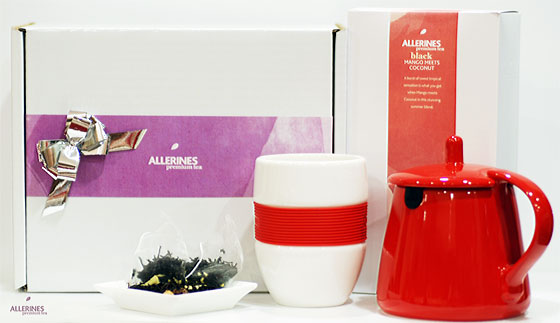 Cherry teabag teapot set
There is 1 teapot set and 5 gift sets from Allerines Premium Tea up for grabs.
1x Teapot set (worth S$69.90) – Includes a cherry teabag teapot set and a box of Mango Meets Coconut tea
5x Gift set (worth approximately S$27 each) – Includes a teabag holder and a box of tea (The Big Apple, Spring Time, Sweet Dreams, Marigold Round or Lemon Tart)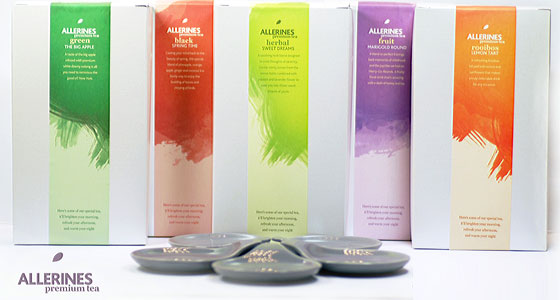 Allerines Premium Tea gift set
This contest is only open to members of the Sparklette and Allerines Premium Tea Facebook pages. So if you haven't, "Like" both pages now. (Bonus points if you decide to also "Like" Sparklette Studio our web design company.)




Leave a comment here using your Facebook name and a valid email address, along with the answer to this question:


Which Allerines tea(s) would you like to try and why?
Giveaway Details
This giveaway ends on January 12, 2012 (2359 hours Singapore time).
This giveaway is open only to people who are based in Singapore.
The winners will be randomly selected by an SQL query.
Please leave a valid email address when filling out the comment form so that we can contact you if you've won.
Please only comment once.
Please note that all comments are moderated. Hence your comment may not show up right away.
Please note that participants must follow the instructions on how to participate (mentioned above) to be eligible for the prize.
The winners will be announced in a separate post and you are advised to subscribe to Sparklette (Email, RSS, Facebook, Twitter or iPhone) so that you can be quickly notified when the announcement post has been published.
Terms and conditions apply.

This giveaway is organised by Sparklette and Allerines Premium Tea (hereinafter known as "The Organisers").
The Organisers reserve all rights to substitute the publicised prizes with other prizes of similar commercial value at their sole discretions.
The Organisers' decision on all matters relating to this giveaway is final. No correspondence will be entertained.
The Organisers reserve the right to amend the giveaway mechanics and terms and conditions without prior notification.
Any incomplete, inaccurate and/or false particulars submitted will void the entry and hence be ineligible for any prizes.