Winners of Valentine's Giveaway: 3 Sets of Baked and Eaten Brownies Heart
For the upcoming Valentine's Day, we held a special giveaway where 3 boxes of Baked and Eaten's Valentine's brownies went up for grabs.
Find out if you are one of the 3 lucky winners!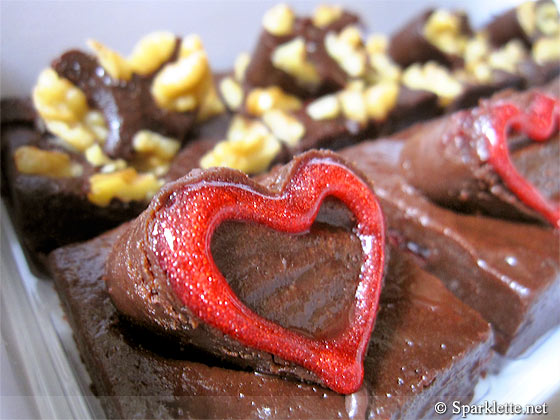 Brownies Heart from Baked and Eaten
Winners
Prize: Brownies Heart, containing 8 brownies in the flavour you have selected (worth S$28 a box)
Benjamin Loh
Veron Ng
Kevin Ng SiJie
Congratulations to all winners! You will be contacted at your email.
Thanks to everyone that took part in this giveaway. We frequently hold contests to give out wonderful prizes such as these. To ensure that you never miss out on any giveaway, you are advised to subscribe to Sparklette (Email, RSS, Facebook, Twitter or iPhone).
---
Results of SQL query that selected the comments randomly (duplicate and late submissions have been removed):