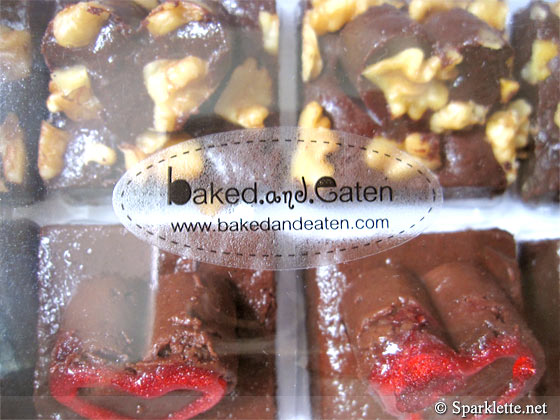 I've long been a fan of Baked and Eaten brownies after trying them for the first time in 2010. This local bakery was set up by brownie specialist Charmaine Tan. In some ways, Charmaine and I share similar stories. We both graduated from a Singapore university, worked in the corporate world before starting our own businesses. And we both adore cats!
Anyway, I just love how chocolaty and fudgy rich her brownies are. If you aren't a brownie fan at first (I sure wasn't), you would be a convert after this.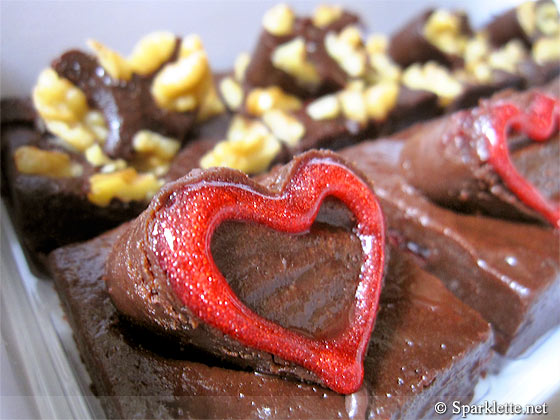 Brownies Heart from Baked and Eaten
For Valentine's Day, the brownies have been lovingly added with cut-out hearts on top. The Brownies Heart are available in the usual two delicious flavours:
Dark chocolate and cranberry
Triple chocolate walnut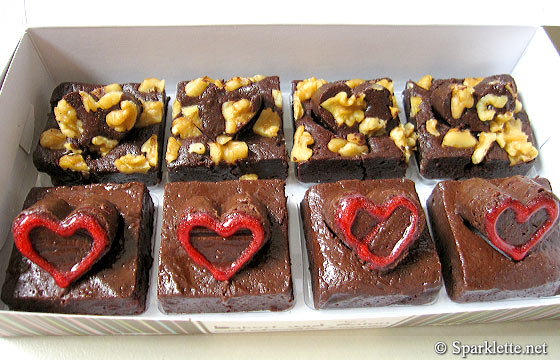 Brownies Heart
S$28 for a box of 8
Rating:





How cute are these? My favourite is still the cranberry flavour and I'm delighted to see that they have become so pretty for Valentine's. The walnut ones are also delicious with an added crunch.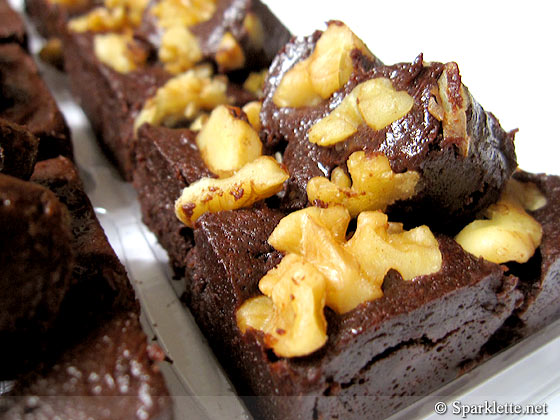 Both brownie flavours have already been reviewed previously. So if you'd like to know more and see the packaging, click over to my review of Baked and Eaten brownies.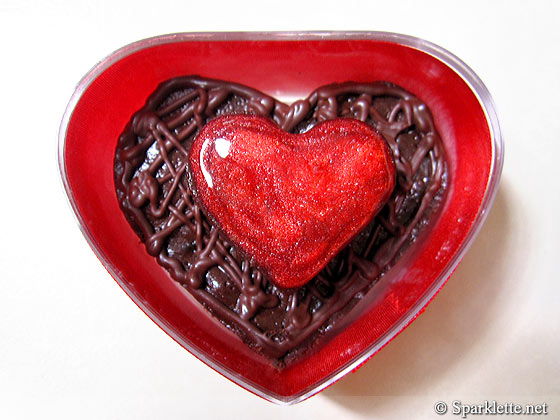 Valentine brownie
S$16
Rating:





For even more cuteness, grab the Valentine brownie. It is sold individually in a sweet heart-shaped container surrounded with a bright red ribbon. This is actually a double-layered brownie; the main brownie at the bottom is drizzled in chocolate, and crowned with a second layer of heart-shaped brownie!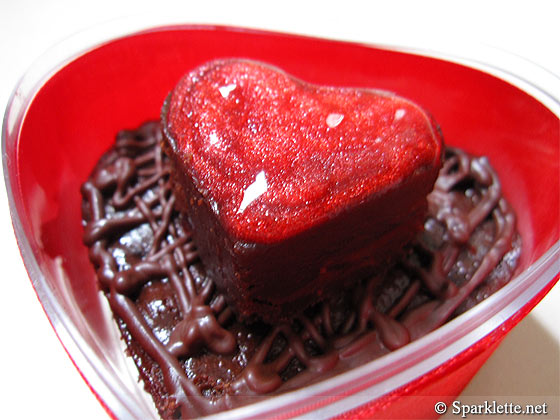 Look closely and you may even notice the shimmery glitter on the red heart. Edible, of course. It's just lovely! So if you know someone who's a chocolate brownie fan, you know what to get him/her for Valentine's!
Have Your Say!
Girls and guys, what is your favourite gift on Valentine's Day? Share all your thoughts via Facebook or Twitter or by leaving a comment!
Baked and Eaten
778A North Bridge Road (level 2)
Singapore 198746
Tel: +65 9781 4169 (Charmaine) |
Website