Winners of Chinese New Year Giveaway: Spring Blossoms Cupcakes from MetroCakes
Last week, we held a giveaway for Chinese New Year cupcakes. These gorgeous cupcakes featuring spring blossoms and a precious little red dragon are sponsored by our friends at MetroCakes.
Find out if you are one of the 3 lucky winners who won the cupcakes, with delivery included!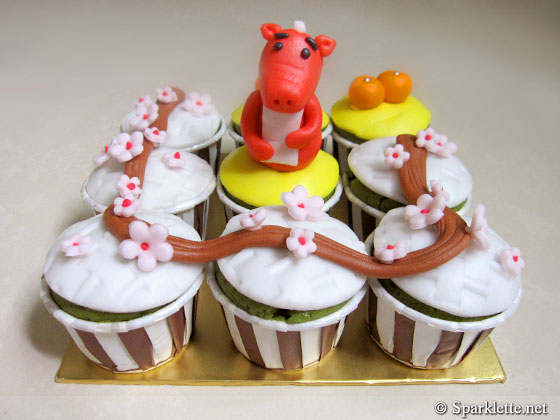 Spring Blossoms cupcakes from MetroCakes
Winners
Prize: A set of 9 Spring Blossoms cupcakes (worth S$49.90 a set)
June Low
Rachel L
Indra Gen
Congratulations to all winners! You will be contacted at your email.
Thanks to everyone that took part in this giveaway. We frequently hold contests to give out wonderful prizes such as these. To ensure that you never miss out on any giveaway, you are advised to subscribe to Sparklette (Email, RSS, Facebook, Twitter or iPhone).
---
Results of SQL query that selected the comments randomly (duplicate and late submissions have been removed):