Giveaway: 5x $50 Credits from Reebonz City – As Good As Cash! [Ended]
Update: This contest has ended. The winners have been announced.
Reebonz, one of our valued partners is giving away a whole bunch of credits exclusively for Sparklette readers!
5 of you lucky ones will each get to win 50 Reebonz credits, worth S$50. These credits are as good as cash and can be used to purchase any of the retail, dining, health and wellness and travel deals on Reebonz City. For example, there is an [email protected] four-course meal going at S$40. The S$50 worth of credits would be more than enough to buy you this meal, and then some.
Credits Giveaway!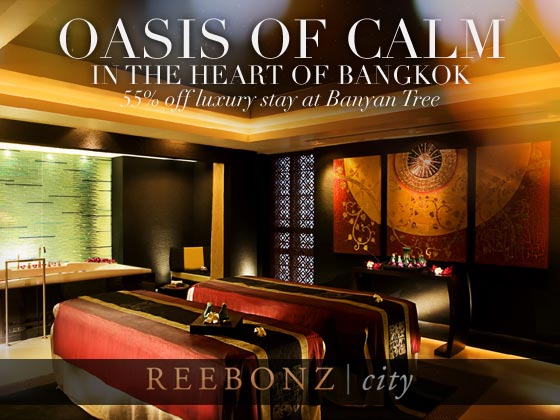 This giveaway is only open to members of the Sparklette and Reebonz Singapore Facebook pages. So if you haven't, "Like" both pages now. (Yes, just click the Like button!)




To participate, leave a comment here using your Facebook name along with the answer to this question:
The winners will be announced in a separate post. You are advised to subscribe to Sparklette (Email, RSS, Facebook, Twitter or iPhone) so that you can be quickly notified when the announcement post has been published.
Giveaway Details
This giveaway ends on April 25, 2011 (1059 hours Singapore time).
The 5 winners will be randomly selected by an SQL query.
Please leave a valid email address when filling out the comment form so that we can contact you if you've won.
Please only comment once.
All comments are moderated. Hence your comment may not show up right away.
Comments that do not follow the instructions on how to participate (mentioned above) may not be published, or may be removed later on.