What's For Lunch? Tell Us and Win a Food Tasting Session!
Wanna win a prize? Submit your lunch photo(s) to editor@sparklette.net!
Does that sound fun? I am planning a reader-contributed What's For Lunch? series and would like to invite you to tell me what you had for lunch.
Please include at least one photo (minimum 600px width) along with:
Name of the dish
Name of the restaurant/hawker stall (location)
Price
Your rating out of 5
If you have a blog or review somewhere do include your link as well.
Email to editor@sparklette.net with the subject line "Here's what I had for lunch!"
That's it!
Example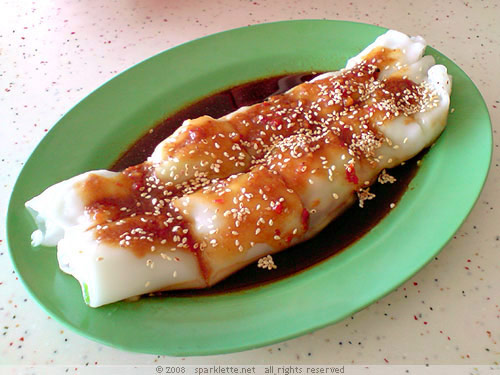 Your lunch: Fresh prawn Chee Cheong Fun
From: Teng Yu Chee Cheong Fun (ABC Market)
Price: $3
Your rating: 3.5/5
Your review (optional): https://sparklette.net/food/teng-yu-chee-cheong-fun-porridge/
---
If you use an iPhone or any other smartphone, you can simply snap a photo while you're out at lunch and send it along to editor@sparklette.net.
One reader gets to win a food-tasting session with me in a mystery location! (Did that come off as suspicious?) Wish I could offer a better prize though. But for now, I hope this is good enough!
Worldwide submissions are welcome! But for obvious reasons, only people based in Singapore are eligible for the food-tasting prize.
Happy lunching, snap away and have fun!