Ever since the outlets started popping up all over the island, I find myself visiting Toast Box a lot. This is the sister chain of our favourite bakery, BreadTalk, whose best-selling bread is the pork floss bun. So it is no surprise that Toast Box offers a similar rendition.
Pork floss thick toast, that is.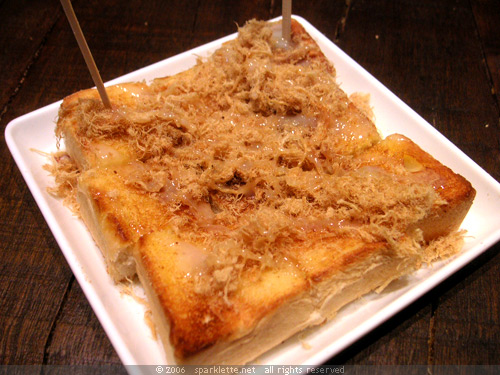 Pork floss thick toast
S$1.40
Rating:





Personally I prefer the original floss bun. I find that pork floss does not go well with the rough and dry texture of the toast. Of course, tearing the bread apart with those wooden picks they give you is always fun. It certainly makes for a delightful snack, especially if you pair it with a piping hot cup of traditional coffee.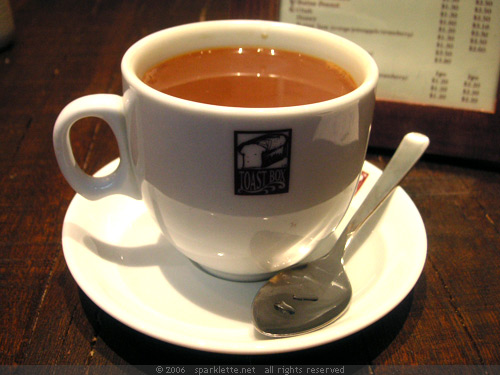 Coffee
S$1.30
Rating:





The very first time I savoured the coffee, I realised something: this is really good! In fact it may even trump Ya Kun's coffee! Heavy-bodied with a smooth finish… I never thought traditional coffee would taste so fine!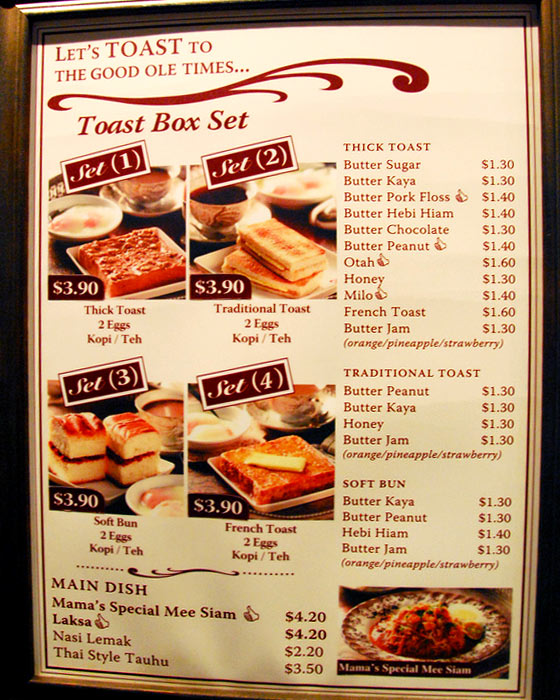 If you are thinking of popping by a Toast Box outlet, you can check out the food menu.
News updates
February 3, 2007: My list of Best (& Worst) Restaurants in Singapore for 2006
– Nominated for "Best Take-out"